Dir: Baltasar Kormakur. US. 2012. 109mins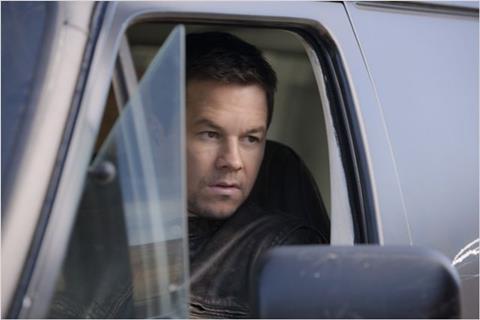 The US remake of 2008 Icelandic hit (and foreign language film Oscar entry) Reykjavik-Rotterdam is a serviceable thriller with a fast pace but not much of the grit and humour that set the original apart. As it is, Contraband will have to rely heavily on the star power of Mark Wahlberg in his first release since his Oscar nomination for The Fighter.
Wahlberg is solid in a not particularly interesting role.
Wahlberg's presence should help the Working Title-produced, Universal-distributed remake stand out in its crowded mid-January US release slot. And the involvement of Icelandic director Baltasar Kormakur (who produced and starred in but didn't direct the original) and a couple of non-US actors might be something of an asset in the international marketplace.

In this version of the story, Wahlberg's Chris Farraday is a legendary smuggler in the port city of New Orleans who has decided to go straight for the sake of his wife (played by Britain's Kate Beckinsale) and kids. But when his brother-in-law Andy (Caleb Landry Jones, from X-Men: First Class) botches a smuggling run, Chris is forced to take on one last job - bringing counterfeit money in from Panama - so he can pay off Andy's debt to a nasty drug dealer (Avatar's Giovanni Ribisi).

Multi hyphenate Kormakur (whose directing credits include 101 Reykjavik and a couple of earlier US films) keeps things moving at a healthy clip and makes some interesting use of New Orleans and Panama locations. But the film never really gets inside Chris's world - he works, Fast & Furious-style, with various former smuggling colleagues - or his head.

Wahlberg, who was cast before The Fighter boosted his industry standing, is solid in a not particularly interesting role. But some of the other performers - notably Ribisi as the drug dealer and Mexico's Diego Luna, who appears briefly as a Panamanian crime lord - go a little over the top in their attempts to add spark to the proceedings.

Production companies: Universal Pictures, Relativity Media, Working Title
Worldwide distributor: Universal Pictures
Producers: Tim Bevan, Eric Fellner, Baltasar Kormakur, Stephen Levinson, Mark Wahlberg
Executive producers: Liza Chasin, Evan Hayes, Bill Johnson
Screenplay: Aaron Guzikowski
Cinematography: Barry Ackroyd
Production designer: Tony Fanning
Editor: Elisabet Ronalds
Music: Clinton Shorter
Website: www.contrabandmovie.net
Main cast: Mark Wahlberg, Kate Beckinsale, Ben Foster, Giovanni Ribisi, Lukas Haas, Caleb Landry Jones, Diego Luna, J K Simmons