Acclaimed Danish documentary makes the rare transition from screen to stage.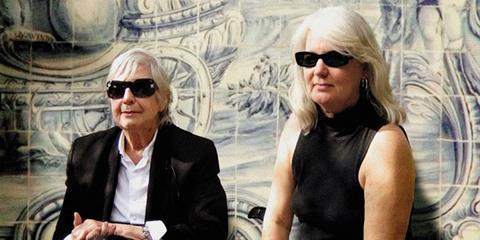 Danish director Eva Mulvad's acclaimed documentary The Good Life – which premiered at CPH: DOX last year and also screens at the upcoming Tribeca Film Festival – is now set to take the unusual route of being adapted for the stage by Nordiska, which also has adapted many of Lars von Trier's films for theatre.
It marks the first time the company has adapted a documentary for theatre, having previously worked on von Trier titles such as Elling and Festen, as well as other Danish and Nordic dramatic feature films.
Produced by prolific company Danish Documentary Production, The Good Life (which plays at Tribeca between 20-28 April) has been hailed as a contemporary Danish Grey Gardens, as it tracks the relationship between two Danish women – an ageing mother and daughter – who once lived the heady lifestyle of the super-rich, but now bicker and struggle to get by on Euro20 a week as they share a tiny apartment in Portugal's costa del sol.
The company photograph attached - which in truth sets the standard for all company staff photographs - is of the five Danish women who make up their production company Danish Documentary Production: directors Phie Ambo (Family, Mechanical Love, Gambler, Free The Mind) Pernille Rose Grønkjær (Love Addict, The Monastery); Eva Mulvad (The Good Life, Enemies Of Happiness), Mikala Krogh (One day At A Time, Everything Is Relative), and their producer Sigrid Dyekjær.