Dir: Roel Reine. South Africa. 2010. 96mins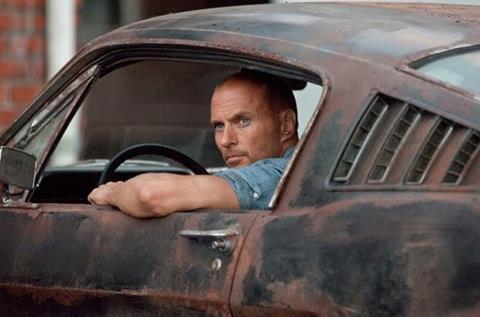 This well-cast and engagingly action-packed prequel to Paul W.S. Anderson's 2008 film Death Race may well be heading straight to DVD in most territories (via Universal), but it has the sci-fi thrills to work for fans the genre. Luke Goss might lack the muscular-presence of Jason Statham, but Death Race 2 ticks all of the right action-adventure boxes to sit easily alongside its big-budget predecessor.
The production design is solid and the thrills'n'spills nicely staged.
The film is essentially an excuse to flesh out the background to the character of Frankenstein, a ruthless masked driver who featured prominently both in Anderson's film and Roger Corman's 1975 original Death Race 2000, as well as leveraging in driving thrills-and-spills and bare-knuckle fighting.
After a failed robbery attempt, Carl 'Luke' Lucas (Goss) finds himself sent to the high-security privatised prison of Terminal Island, where TV producer September Jones (Lauren Cohan) oversees live coverage of inmates staging deadly Death Fights, with only the last man standing being allowed to live.
But with ratings dipping, TV channel boss Weyland (Ving Rhames, who rather disappointingly wears a suit and doesn't fight anyone throughout the entire film) demands more from Jones. She comes up with the Death Race concept.
This involves various convicts driving a series of heavily armoured and armed cars around the prison compound, naturally each trying to kill the other. For some reason they are paired in the car with a sexy female prisoner from a different complex, with Luke being teamed with the feisty and tough Katrina Banks (Tanit Phoenix).
What follow is some nicely staged action scenes – though the whole driving 'Death Race' scenes are actually only a small part of the film – and the origin of the mysterious Frankenstein character as one race ends nastily.
The film was apparently made on a pretty good budget because the production design is solid and the thrills'n'spills nicely staged by Dutch director Roel Reine (who cut his teeth on The Marine 2). Luke Goss is less muscular than Death Race star Statham, but has a certain energy and has a reputation in genre films following turns in films such as Blade II and Hellboy II: The Golden Army…though in the UK he'll forever be best known as part of pop duo Bros.
The only downside is that genre legends such as Ving Rhames and Danny Trejo are only really there in cameo performances, and it is left to Brit performer Sean Bean to do most of the scenery chewing.
Production company: Moonlighting Films
Producers: Paul W.S. Anderson, Jeremy Bolt, Mike Elliott
Executive producer: Paula Wagner
Screenplay: Tony Giglio
Cinematography: John Mckay, Roel Reine
Production designer: Johnny Breedt
Editors: Radu Ion, Herman P Koerts
Music: Paul Haslinger
Main cast: Luke Goss, Lauren Cohan, Sean Bean, Ving Rhames, Tanit Phoenix, Robin Shou, Danny Trejo, Patrick Lyster