Dir/scr: Werner Herzog. US-UK-Austria. 2012. 188mins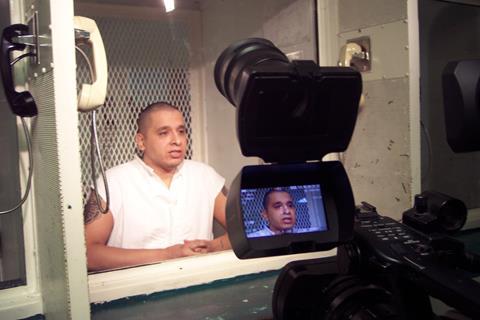 Further pursuing his investigations into the extremes of human experience, Werner Herzog follows last year's documentary Into The Abyss – about a Texan homicide case, and the individuals facing execution as a result – with a TV four-parter about five more American prisoners. This project isn't specifically about capital punishment and its rationale, nor it is strictly a series of 'portraits', as the titles promise; in fact, it's never entirely clear what Herzog's logic is in editing together his material.
Herzog touches on some grim truths, both about these people's troubled backgrounds and about absurdities in the US legal system.
But the frank and self-aware (if, one sometimes suspects, misleading) revelations he elicits from his interviewees are never less than fascinating. There is also, for better or worse, less of Herzog's personal eccentricity than fans are used to. Whether or not the English-language series has big-screen potential outside festivals, solid content and Herzog's prestige as a documentarist should ensure it a roaring TV presence internationally.
The four 'portraits' all begin with a brief prelude as Herzog's camera scans the execution cell, while he notes in voice-over, "I respectfully disagree with the practice of capital punishment." Three out of the four cases (involving two white and two Latino males, one black woman) happened in Texas, the other in Florida.
The first portrait is of James Barnes, who was serving a life sentence for strangling his wife, then confessed to an earlier murder, for which he now faces execution. The calm, articulate Barnes is the most unnerving interviewee, with his lucid transparency in discussing his crimes, and teasing intimations of further confessions to come (some of which indeed emerge). The second case, ebullient Hank Skinner, denies responsibility for a gruesome triple homicide, and has been energetically studying the law to try and get his sentence repealed.
Portrait three is more strictly narrative, telling how Joseph Garcia and George Rivas ended up on Death Row following the aftermath of an audacious jailbreak – a story in which Rivas emerges as a charismatic figure of astonishing capabilities.
Finally, British citizen Linda Carty is the least readable subject, and the one who spends least time in front of Herzog's camera. Her harrowing story involves the kidnapping and murder of a young Mexican woman, supposedly because Carty wanted to steal her baby.
When Carty, insisting on her innocence, talks about being a DEA informant, it sounds like the tallest of tall stories – yet, following testimony from others, the truth of the case becomes increasingly opaque.
The series is frustrating in some ways, oscillating tantalisingly between up-close profiles and true-crime stories bolstered by testimonies from family members, detectives, attorneys et al. As an interviewer, Herzog has neither the detachment of Frederick Wiseman nor the strategic logic of Errol Morris, and often asks leading questions, or shows a casualness that at time can feel almost facetious.
Even so, he touches on some grim truths, both about these people's troubled backgrounds and about absurdities in the US legal system – which, in Rivas's case particularly, comes across as a Kafka-esque series of traps. It's a frustrating, uneven venture, but compellingly watchable throughout.
Production companies: Creative Differences, Skellig Rock, Spring Films, Werner Herzog Film, Channel 4
International sales: ZDF Enterprises, www.zdf-enterprises.de
Producer: Erik Nelson
Executive producers: Dave Harding, Henry Schleiff, Sara Kozak, Andre Singer, Nick Raslan
Co-producer: Amy Brimonte
Cinematography: Peter Zeitlinger
Editor: Joe Bini
Music: Mark Degli Antoni