A Freudian slip echoes Lord Puttnam's concerns about the UKFC-BFI merger…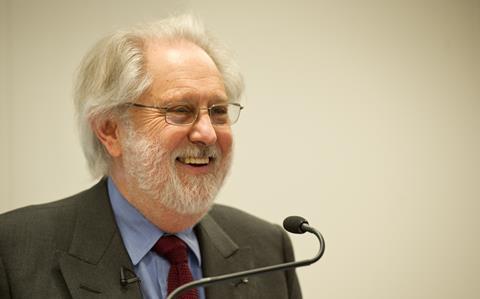 In a near-word-perfect speech this morning about the challenges facing the distribution sector, the venerable Lord Puttnam had one verbal slip — accidentally renaming the UK's Department of Culture, Media and Sport the Departure for Culture, Media and Sport. The gaffe drew some knowing laughs from the industry crowd assembled, and even a smile from Puttnam himself.
When the DCMS announced the abolition of the UK Film Council in July 2010, Puttnam was an early and outspoken critic of the decision.
Now that the April 1 start-of-handover between the UKFC and BFI looms next week, we caught up with Puttnam to see how he's feeling a few months later.
"I'm fearful – the way in which the whole thing was done was appalling. I was brought up with the notion of evidence based policy-making. This was not evidence-based, this was pure, ugly opportunism that really damaged a lot of people's lives," he told Screen this morning.
"In my career, every time I've seen cultural and commercial organisations merged, it's the cultural component that always suffers grievously. I'm seriously concerned that that BFI's core commitment to film culture will be the victim of the merger. That's my concern," he continued. "Every organisation I've been involved in has gone through an evolution and some sort of crisis. The easy thing to do is scrap them, the difficult thing to do is to get your hands dirty. They had the basis of something very good at the UKFC. They also had something very good at the BFI. There were tensions between the two and possibly the legislation that made the relationship between them a little cloudy was at fault but the solution they came up with was a destructive one. Putting humpty dumpty back together again is already proving much harder than any of them imagined."
That's strong stuff from one of the most admired figures in the industry…stay tuned to ScreenDaily next week as we discover more details about the post-April 1 changes at the BFI and Film London.