Ted Hope's expanding team at the digital platform alongside Andrew Karpen's fledgling distributor have snapped up US rights with the latter in line to handle the theatrical release.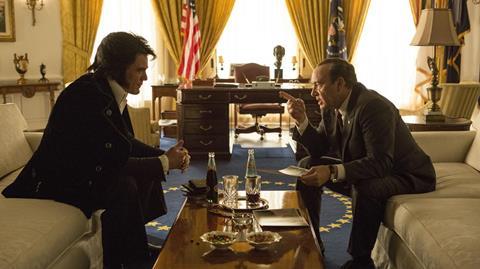 The acquisition, understood to have closed at just under $4m, consummates a courtship that began in Cannes, where industry watchers expected Amazon Studios to take significant steps in assembling its initial slate.
Hope joined Amazon Original Movies in January as head of production and said at the time that the early goal was to build a pipeline of around 12 features in the first year.
Screendaily understands the game-plan will see an initial roster of awards-worthy titles before Amazon Studios grows the stable with a range of films in successive years that will encompass genre titles and bigger budget fare.
Unlike Netflix – currently the industry's leading, noisiest and most active digital disruptor – Amazon Studios would pay producers back-end should films prosper. Netflix does not pay royalties and tends to pay a premium up-front to compensate for this when it acquires titles.
Elvis & Nixon will premiere in 2016. CAA and Cassian Elwes negotiated the deal and Bloom represents international sales.
Michael Shannon and Kevin Spacey star as Elvis Presley and President Richard Nixon respectively, who met in 1970 after the iconic performer requested a meeting to volunteer his services as an undercover agent.
Liza Johnson directs.