EXCLUSIVE: Swiss and German producers to adapt novels from Nele Neuhaus.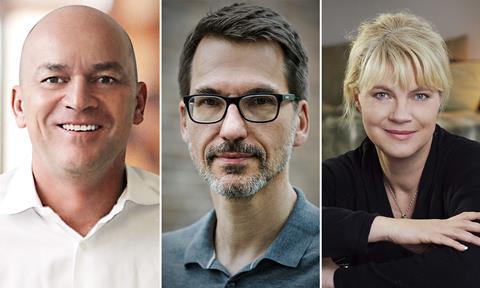 Swiss and German distribution and production outfit Ascot Elite is joining forces with German outfit Jumping Horse Film to produce a series of film adaptations of author Nele Neuhaus' family book series Elena – A Life For Horses.
German author Neuhaus' series of six novels are aimed primarily at young girls. The books chart the adventures, travails and coming-of-age of a 13-year-old girl who grows up on an idyllic stud farm.
Writer Neuhaus is best known in Germany for her crime-thriller novels, a number of which have been adapted by ZDF for TV, and the Elena series also weave in elements of detective fiction.
Filming on volume one of the series is planned to take place in Germany in the summer of 2018.
The production team will include Ralph Dietrich, Karin Dietrich, Stephan Giger, Roger Kaufmann, Ulrich Stiehm and Frank Kaminski. The same team previously collaborated on 2014 epic adventure Northmen: A Viking Saga, starring James Norton, Ed Skrein, Ryan Kwanten and Charlie Murphy.
The producers will be hoping to replicate the local success of German family franchises such as Windstorm (Ostwind), Bibi & Tina and Famous Five (Funf Freunde).
Detective story
"With Elena – A Life For Horses Nele Neuhaus has created a wonderful and absolutely compulsive series. This exciting story is about growing up and forbidden love. It's a detective story, as well as a touching story about family relationships – this is great cinema," commented Ralph Dietrich, CEO of Ascot Elite Entertainment.
"Along with high entertainment value, the stories are grounded in the bedrock of reality and do not leave out any of the problems and challenges that a family faces today in running stables. In our eyes it is this realistic element that distinguishes the Elena books from other ´horsey stories´.
"In addition, Neuhaus has included a thriller influence, a skill she has honed through authorship of previous adult novels, with effectively orchestrated moments of excitement. These unique selling points of the books are certainly something we want to hold onto in the filming."
"The Elenabooks offer great potential for a successful and long-term family entertainment franchise," added Ulrich Stiehm, producer for Jumping Horse Film.
Neuhaus said that she had been asked a number of times about adapting the series for the screen.
"It makes me all the more happy that I'm now actually able to answer these questions," she commented.
"A great many girls are devoted fans of my Elena books. Feedback is no longer restricted to Germany – I am also getting reactions from Poland, Holland, Hungary, France and Spain, where Elena and the people and animals of the Amselhof farm are just as popular with young readers (and their mothers as well)."