Kaleidoscope to release film about Sgt. Pepper album.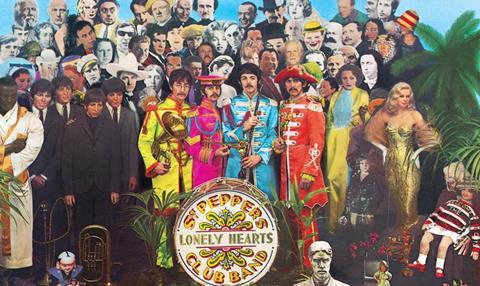 Kaleidoscope Entertainment will release Beatles documentary It Was Fifty Years Ago Today…Sgt Pepper & Beyond in the UK from late May.
The film examines why the band stopped touring in the mid 1960s, how their iconic Sgt Pepper album was conceived and its recording at EMI's Abbey Road Studios.
It will feature archival footage and interviews with The Beatles' original drummer Pete Best, John Lennon's sister Julia Baird, Beatles' manager Brian Epstein's secretary Barbara O'Donnell, Steve Diggle of the Buzzcocks and Beatles associate Tony Bramwell, among others.
Alan G. Parker (Monty Python: Almost The Truth) directs. Producers are Reynold D'Silva and Alexa Morris.
The film will not include original music from the group but has a score composed by Andre Barreau (Sliding Doors) and Evan Jolly (co-composer Hacksaw Ridge) and features music from tribute band The Bootleg Beatles, which has existed since 1980.
The deal for the film was struck with sales outfit Primal Screen.