EXCLUSIVE: Beta Cinema inks deals, including Germany, on competition drama.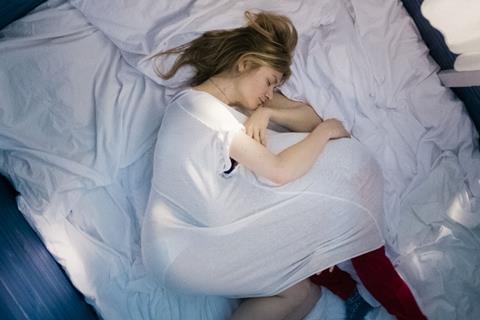 Beta Cinema has closed a string of deals on hard-hitting Berlin competition drama 24 Weeks.
Following a competitive situation in Germany, writer-director Anne Zohra Berrached's second feature was snapped up by Neue Visionen in an all rights deal.
Deals have also closed in Benelux (September Films), Poland (Aurora Films), Greece (Feelgood Entertainment), Turkey (Filmarti), Ex-Yugoslavia (Discovery Films), Hungary (Cirko), Columbia (Cineplex), Taiwan (Swallow Wings), China (Lemon Tree Entertainment) and Korea (JinJin Pictures).
Deals are pending in Scandinavia, Eastern Europe and France.
24 Weeks stars celebrated German actress Julia Jentsch, who won the Silver Bear for Best Actress in the Oscar-nominated Sophie Scholl: The Final Days, and was produced by zero one, the outfit behind Toronto drama The People Vs. Fritz Bauer.
The story follows cabaret performer Astrid (Jentsch), who when six months pregnant learns that her unborn child will be severely disabled. She and her husband Marcus (Bjarne Maedel) have to make the most important decision of their lives but have very little time in which to do so.
Berrached, whose first feature Two Mothers won the Dialogue in Perspective Award at Berlinale 2013 and the First Steps Award, wrote the script with Carl Gerber.
Producers are Thomas Kufus, Melanie Berke, and Tobias Büchner for zero one film in co-production with ZDF / Das kleine Fernsehspiel and Filmakademie Baden-Württemberg.