EXCLUSIVE: Documentary about art project Treasures From The Wreck Of The Unbelievable also gets UK deal.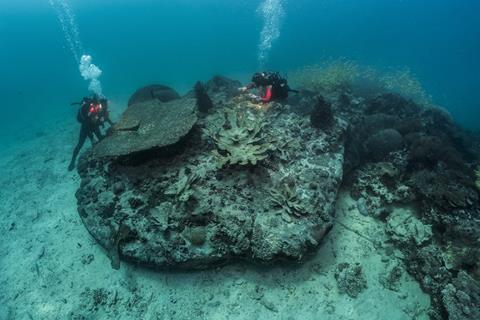 Park Circus will begin sales at the EFM in Berlin on a documentary about new Damien Hirst art project Treasures From The Wreck of the Unbelievable.
Classics specialist Park Circus will also handle distribution in the UK.
The Oxford Film and Television (Channel 5's Henry VIII And His Six Wives) production, made in association with Hirst's Science Limited, will be directed by Sam Hobkinson (BBC mini-series Venice).
Conceptual artist Hirst, best known for his series of artworks in which dead animals are preserved in formaldehyde, is understood to feature in the film.
The long-gestating project Treasures From The Wreck of the Unbelievable will culminate in an exhibition displayed at the Punta della Dogana and Palazzo Grassi in Venice, Italy from April, 2017.
Hirst said of the project in 2010: "It's a story of a ship. It is called The Unbelievable, which sank 2,000 years ago. It was carrying a lot of treasures, sculptures and jewels, to create a palace, and it sank and was lost for ever."
It has been speculated that the artist plans to stage the discovery of the ship, reimagined as an 'Atlantis of art', which would involve sending divers down to recover its treasures.
Dutch model Dioni Tabbers has previously said that Hirst had taken a cast of her head to be made into the head of Medusa.
The 'rediscovering of Atlantis' theory would seem to be corrobrated by the attached images from the production.