EXCLUSIVE: The New York-based distributor has picked up the last feature by the late director Andrzej Wajda, who died last month aged 90.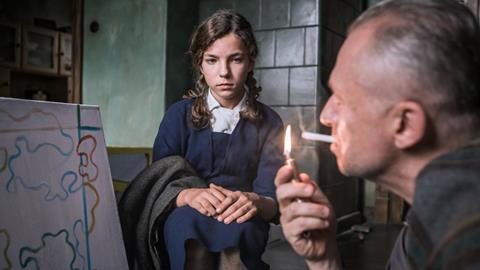 Afterimage is a biopic about the life of avant-garde painter Władysław Strzemiński, who started painting after he became a double amputee and battled against Stalin's dictates on art. Boguslaw Linda stars in the film, whichpremiered in Toronto.
Film Movement president Michael E. Rosenberg negotiated the deal with Louis Balsan of Films Boutique and plans a 2017 theatrical launch followed by ancillary roll-out.
"It is truly an honour to be releasing the last film by the great master Andrzej Wajda in the US," said Rosenberg. "True to his craft, Wajda reflects on the life of Władysław Strzemiński and creates a film about the meaning of art and the struggle to fight for its expression."
"We're thrilled to have Film Movement on board to defend the last opus of one of the great masters of European cinema," said Balsan. "Bringing this film to the US audience is certainly the best way to honour Wajda's memory and his testimony on the defence of art and culture against censorship, sadly still a very current concern."