EXCLUSIVE: Film4, HBO, Rialto and Sundance Channel among buyers of comedy-drama executive-produced by Barbara Broccoli and Rachel Weisz.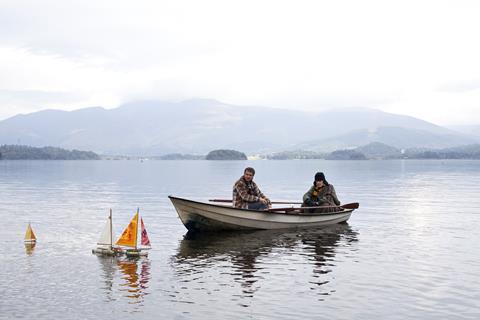 UK sales outfit Starline Entertainment has inked home entertainment deals on Tom Browne's debut comedy-drama Radiator about an eccentric couple struggling to cope with the challenges of old age.
Film4 has picked up UK TV rights, while HBO has come on board for Eastern Europe and Krea Icerik has picked up for Turkey to broadcast on their Moviemax Festival Channel. Rialto has jumped in for New Zealand and Sundance Channel has secured rights for Middle East and North Africa.
The film, which debuted at the BFI London Film Festival in 2014 and went on to secure nominations at the London Critics' Awards and Evening Standard Awards, stars the late Richard Johnson (The Boy In The Striped Pyjamas) and Gemma Jones (Last Tango In Halifax ) with Daniel Cerqueira () playing their middle aged son who turns up to try and bring some order to their lives.
Genevieve Stevens produces for Rattling Stick along with Turnchapel Films. Executive producers are James Bond producer Barbara Broccoli, Mel Agace and Oscar-winning actress Rachel Weisz. Picturehouse released theatrically in the UK.
Starline partner and director of worldwide distribution, Julie Delaney, who negotiated the deals, expressed her enthusiasm: "We're delighted to see such a deservedly positive response to this beautifully well-crafted film."