EXCLUSIVE: Road-movie drama stars Gloria actress Paulina Garcia.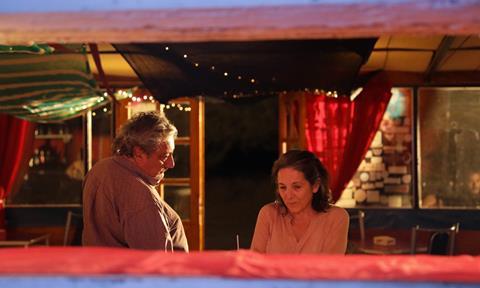 Raphael Berdugo's Cité Films has closed key deals on buzzed-about Cannes Un Certain Regard drama The Desert Bride.
Deals have closed in Spain (Golem), following interest from multiple parties, Switzerland (Filmcoopi), Benelux (Cineart), Greece (Strada), Brazil (Imovision) and China (Time In Portrait Entertainment).
Multiple US buyers have expressed strong interest. Memento previously acquired rights in France.
Cité generally only handles sales on its own in-house titles but made the call to board the project for sales ahead of the market.
The film marks the feature debut of Argentine directorial duo Cecilia Atán and Valeria Pivato.
Producers are Atán, Pivato, Chile's Ceibita Films and, from Argentina, Eva Lauria, Raul Aragon and El Perro en La Luna.
Paulina Garcia, the best actress winner at Berlin 2016 for Sebastian Lelio's Gloria, stars as a 54-year-old live-in-maid in Buenos Aires who mundane life is tuned upside down when she loses her job and is forced to travel to the sticks for employment in San Juan, a provincial capital. When she also loses her bag early in the trip, her ordered life hits rock bottom. But the journey will prove her salvation.
Vanessa Ragone's Haddock Films, producer of Oscar winner The Secret in Their Eyes, co-produces. Lucero Garzon serves as associate producer.
The movie previously won two awards at France's Toulouse Cinelatino Fest.