EXCLUSIVE: Neil Friedman's Los Angeles-based company has picked up North American rights to the Dutch dramedy.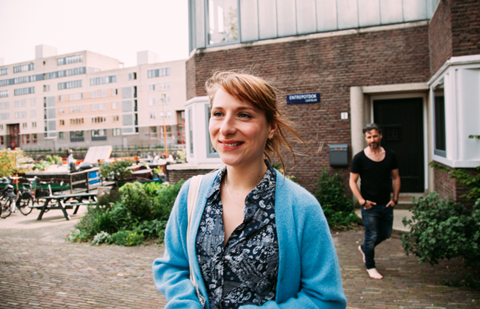 Job Gosschalk's film follows a young woman caring for her widower father and their family in a Jewish Dutch neighbourhood.
The return of a childhood friend inspires the woman to pursue her dream of becoming a singer – even if it involves bending reality here and there.
Menemsha Films plans to release the film theatrically across North America in February 2017 following a similar pattern to its recent breakout hit Dough, which has grossed more than $1.2m at the box office.
"Moos is the kind of film that Menemsha Films has made its reputation on," said Menemsha president Friedman, who negotiated the deal with Media Luna president Ida Martins and said the dramedy was already scheduled to play in several film festivals across North America.
"The film is a hidden gem that we hope will become a box office success similar to Dough."
Martins added: "I couldn't imagine a better home for Moos in North America than with Menemsha. Neil Friedman has such a passionate approach in releasing films. I am sure Moos will keep Neil busy and happy since the movie will find a quite receptive audience for Moos' talents."