Romantic thriller from Michael Pearce debuts in official selection.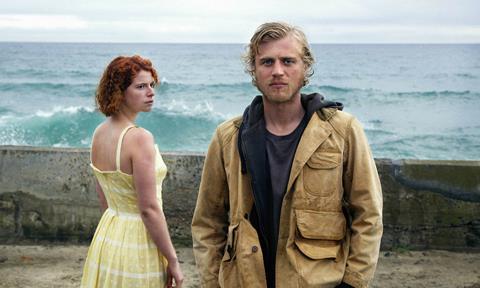 Protagonist Pictures has boarded worldwide sales to romantic thriller Beast, written and directed by former Screen Star Of Tomorrow Michael Pearce.
The feature debut will make its world premiere at the 2017 Toronto International Film Festival in the Platform section.
Beast follows a small island community, where a troubled young woman falls for a mysterious outsider who empowers her to escape her oppressive family. When he comes under suspicion for a series of brutal murders she defends him at all costs and learns what she is capable of.
The film is headlined by Jessie Buckley (Taboo) who plays the young woman and Johnny Flynn (Clouds of Sils Maria).
Protagonist's CEO Dave Bishop commented: "Michael Pearce is without doubt one the UK's most talented new filmmakers and the team at Protagonist couldn't be more thrilled to present his incredible debut feature in the Platform Section at the Toronto International Film Festival."
Beast is a Film4 and BFI presentation of an Agile Films and Stray Bear Films Production. Producers on the project are Agile Films' Kristian Brodie (Next Goal Wins), Stray Bear Films' Lauren Dark (War Book) and Ivana MacKinnon (The Scouting Book for Boys, War Book).
Film4's Sam Lavender, the BFI's Natascha Wharton, Agile Films' Myles Payne and David Staniland, and David Kosse serve as executive producers on the feature. Beast was developed and funded by Film4 and the BFI (with National Lottery funding).