EXCLUSIVE: Romance-thriller Despite The Falling Snow, also starring Charles Dance and Sam Reid, moves from 6 Sales to Parkland Pictures.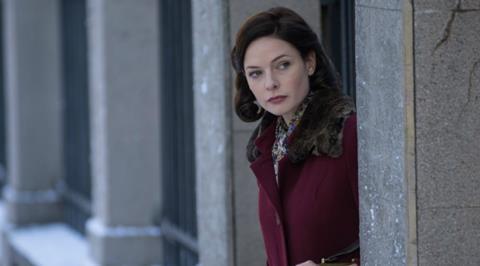 UK sales outfit Parkland Pictures has taken on sales of Rebecca Ferguson (Mission: Impossible: Rogue Nation) thriller Despite The Falling Snow from 6 Sales.
The completed Cold War-set romance-thriller follows a female spy who steals secrets from an idealistic politician but then falls in love with him with tragic consequences.
Burgeoning star Ferguson, who also stars in upcoming buzz titles Florence Foster Jenkins, The Girl On The Train and The Snowman, plays alongside Games Of Thrones star Charles Dance and The Riot Club and Belle actor Sam Reid.
The film is the third feature from producer Hanan Kattan and writer-director Shamim Sarif's Enlightenment Productions (I Can't Think Straight, The World Unseen) and is adapted from Sarif's novel of the same name.
The score comes from Oscar-winner Rachel Portman (Emma) while DoP is Resident Evil cinematographer David Johnson.
Marina Fuentes' Madrid-based 6 Sales announced in February of this year that it would fold its slate into Simon Crowe's London-based SC Films.
However, with SC Films specialising in animation features the producers of Despite The Falling Snow are understood to have desired a new home for the film.
Altitude Film Distribution will release the title in the UK from Friday. DeA Planeta released in Spain early this year.