The US company has made a strategic investment in order to tap into "the world's vast, tech-savvy Latino audiences".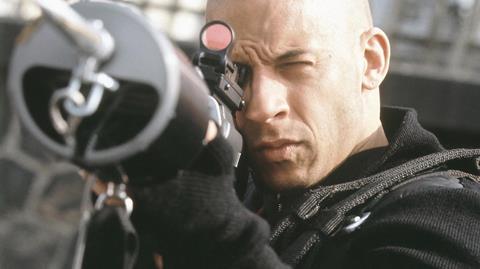 Revolution announced on Monday it had invested in Latin Everywhere and has licensed Spanish-dubbed versions of titles from its 120-film library for distribution through the latter's global OTT platform, Pongalo. They includexXx (pictured), Maid in Manhattan and Black Hawk Down.
Latin Everywhere's library includes more than 50,000 hours of film and TV content anchored by its award-winning telenovelas such as Juana La Virgen, the basis for hit US show Jane The Virgin.
Latin Everywhere will use Revolution's strategic investment to expand Pongalo OTT, which is currently free, by adding a subscription service.
Subscribers will gets access to Pongalo's premium content and the most popular titles from Revolution's library.
"In our continued effort to seek innovative revenue opportunities for the expanding Revolution library, we are acutely aware of the importance of tapping into the world's vast, tech-savvy Latino audiences," said Revolution CEO Vince Totino.

"Based on the value and enormous growth potential we see in the Pongalo platform's ability to reach these audiences, we have decided to make a strategic investment in Latin Everywhere."
"In addition to being the fastest growing demographic group in the US, Latinos are also the biggest consumers of online entertainment and the most avid smartphone users," added Revolution COO Scott Hemming. "We are extremely excited to be a part of a company devoted to bringing Latinos here and around the world a wide range of Internet and mobile entertainment content, including beloved films from the Revolution library."
"We are thrilled Revolution has decided to invest financially in Latin Everywhere and license to us its library of award-winning and commercially successful feature films," said Latin Everywhere chairman Rich Hull and CEO Jorge Granier.

"The inclusion of these popular titles will add tremendous value to the content we offer our users as we add a subscription component to Pongalo's OTT platform."