EXCLUSIVE: Vertigo snaps up rights to drama set in ultra-orthodox Jewish community.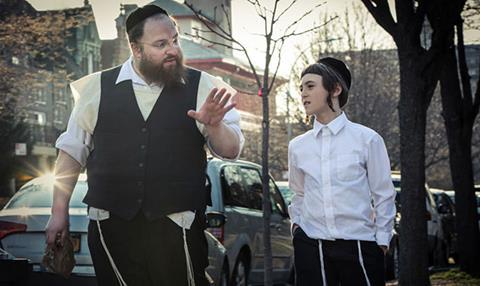 Vertigo has snapped up UK rights to Sundance and Berlin hit Menashe from Mongrel International.
Joshua Z Weinstein's debut feature, starring Menashe Lustig, was shot covertly within the New York Hasidic community in Borough Park, Brooklyn over two years.
The film follows the life of actor Menashe Lustig, a loving but hapless single father who tries to maintain custody of his son in a tradition-bound culture that requires a mother present in every home.
The Yiddish-language feature was the first foreign language film picked up by US distributor A24, which also secured Chinese rights to the film.
As previously revealed by Screen, the film recently sold to France, Australia and Canada.
Weinstein wrote the script with Alex Lipschultz and Musa Syeed.
Alex Lipschultz, Traci Carlson, Danny Finkelman, Weinstein and Yoni Brook produced, with Danelle Eliav, Adam Margules, Chris Columbus and Eleanor Columbus the executive producers and David Hansen and Johnny Mac co-executive producers.
The deal was brokered by Ed Caffrey of Vertigo Releasing and Charlotte Mickie of Mongrel International, who are handling international sales on the film.
Ed Caffrey of Vertigo Releasing said: "We fell in love with Menashe as soon as we saw it. It's a film of real human warmth and compassion. We're thrilled to be working with the whole Menashe team and can't wait to share it with UK audiences."
Joshua Z Weinstein added: "My grandmother Edith was a Yiddish speaking Londoner and I know it would mean so much to her that Menashe found a home with Vertigo. The film team is so excited to collaborate with Ed Caffrey and the entire Vertigo team on the UK release."