Latin American distributor Swen has established a US theatrical distribution arm and acquired its first film, Benedict Andrews' Una.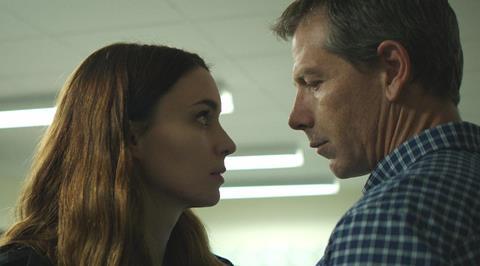 Swen has partnered with Eammon Films to handle the theatrical release and Vision Films on all ancillary.
The plan is to release the film theatrically in summer or early autumn.
Una will mark the first in a slate of 2017 releases between Swen, Eammon Films and Vision Films. WestEnd brokered the Una deal with Swen.
Swen Group founder Murray Lipnik said, "We are very excited to be entering the US market and have a great team in place to bring this acclaimed film to audiences across the country."
Rob Lynch of Eammon Films added, "I am thrilled and honoured to be working with Swen. Una is an incredible film with absolute bravura direction by Benedict Andrews and flat out extraordinary and riveting performances by Rooney Mara and Ben Mendelsohn."
Vision Films managing director and CEO Lise Romanoff said, "Rooney Mara's performance is unnerving, and the story filled with conflict, intensity and emotions will stay with you long after you've seen it."
Mara and Mendelsohn star alongside Riz Ahmed in theatre director Andrews' feature director debut, which premiered in Telluride and Toronto last autumn.
David Harrower adapted Una from his Oliver Award-winning play Blackbird. The story centres on a woman and man who share a dark past.