Los Angeles Film Festival top brass have announced pre-screenings including Rick Famuyiwa's Sundance hit Dope and Pete Docter's Cannes world premiere Inside Out.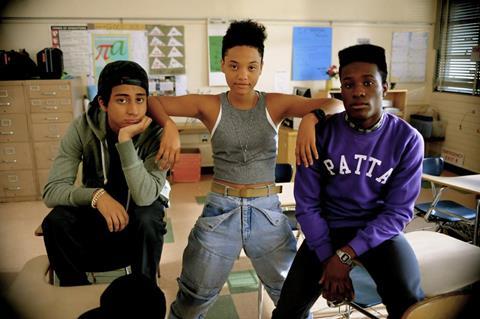 Todd Strauss-Schulson's postmodern horror The Final Girls will be the subject of a gala screening.
The LA premiere of Dope is scheduled to screen on June 8 and the urban coming-of-age story stars Shameik Moore, Tony Revolori, Kiersey Clemons, Blake Anderson and Zoë Kravitz.
Open Road Films acquired the film in Park City and will release on June 19. Sony handles international distribution.
Pixar's Inside Out will screen on June 9 and includes a masterclass with Docter. Buena Vista will release on June 19.
The Final Girls will screen on June 16. Strauss-Schulson's film follows a group of high school friends in a 1980s horror film.
"The Final Girls is the kind of film that restores the thrill of watching movies together in the dark," said Los Angeles Film Festival director Stephanie Allain.
"Populated by breakout stars, The Final Girls flips the script with an emotional mother-daughter storyline that elevates the horror genre and gives 'meta' new meaning."
Film Independent's Los Angeles Film Festival is set to take place from June 10-18 in Downtown Los Angeles.