A cinematic journey through the picturesque British county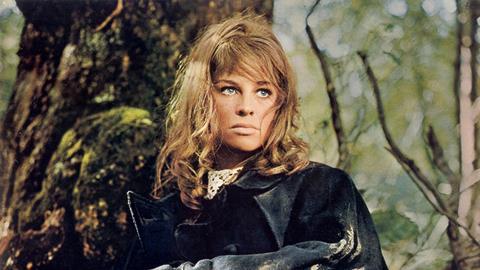 The beautifully mounted new book Dorset In Film, written by film journalist Anwar Brett, is a fascinating delve into one of England's most beautiful and diverse counties and how it has featured in cinema and television over the years.
Along with extended essays drawn from more than 50 interviews with the talent behind such films as Tom Jones, The French Lieutenant's Woman, Tamara Drewe, Emma, Far From The Madding Crowd and Comrades, there are also chapters on literary figures such as Thomas Hardy as well as film pioneer Cecil Hepworth.
The book throws up some fascinating details – that Kevin Spacey chose Lulworth Cove to double as California's Big Sur for his Bobby Darin biopic Beyond The Sea, and that the person under the hood at the end of the wave-battered Cobb in Lyme Regis in The French Lieutenant's Woman wasn't in fact Meryl Streep but was the film's art director Terry Pritchard – and is punctuated by an impressive selection of photographs.
Amongst the films also shot in Dorset was Michael Hoffman's period drama 1995 film Restoration, which partly filmed at Forde Abbey. It was chosen when Hoffman saw the Abbey on a CD cover in the US – it had been used as a recording venue for classical music – and told the film's location manager to track it down.
Dorset In Film is published by Halsgrove Publishing for Dorset Books and retails at £19.99, and can be easily found on www.amazon.co.uk.