Dir-scr:Sabina Guzzanti. Italy. 2010. 93mins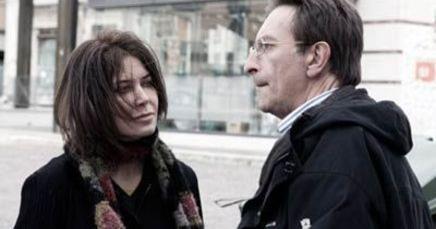 Taking a leaf out of Michael Moore's book, satirical comedienne-turned-polemical-documentarist Sabina Guzzanti turns out her most muscular je t'accuse to date in this indignation-fuelled investigation of Italian prime minister Silvio Berlusconi's self-serving exploitation of the L'Aquila earthquake emergency.
A chillingly sordid story of political corruption and opportunism.
Like her surprise 2005 Italian indie box office hit Viva Zapatero! this one will preach mostly to those in Guzzanti's own left-leaning, anti-Berlusconi camp - but it's a big camp. And in Draquila, Guzzanti proves for the first time that she can put her put herself and her comedy schtick to one side in order to let earthquake survivors, magistrates, relief workers and urban planners tell a chillingly sordid story of political corruption and opportunism.
Given a Special Screening berth at Cannes, the film will be lapped up by anti-establishment cineastes, and despite its lo-fi production values should see some cross-border action in the same limited-release platforms that welcomed recent Berlusconi media-manipulation documentary Videocracy. At home, distributor BIM will be counting on peppy takings in the weeks following the film's May 7 release, thanks also to good timing: a case of political connivance with construction firms which might have come straight out of Guzzanti's film has just forced an Italian government minister to resign. And the catchy, punning title (Dracula/L'Aquila) will also lend a hand.
Guzzanti and her pared-back film crew took a while to get to L'Aquila after the earthquake, which struck early in the morning of April 6, 2009. In fact, as she self-deprecatingly points out in one of the passages of irony-tinged voiceover that make the film so Moore-ish, both Carla Bruni and George Clooney had already visited by the time she showed up. But that's okay, because her subject is not so much the 308 people who died that night, but what came next. The old town centre was cordoned off by the army – even the bits that had suffered little or no structural damage – and residents were persuaded to move out with a combination of sticks and carrots. They were put up in seaside hotels on the coast, or moved into dozens of tent-villages on the outskirts of town run by 'camp commanders' who took a dim view of protests, demonstrations, and people like Guzzanti filming on their patch.
Mixing interviews with TV footage of Berlusconi's frequent media-circus visits to the post-earthquake town and cartoon montage sequences that help to jazz up (and put an amusing spin on) dry facts, the director makes a strong and emotional case that will shock all but the most sceptical viewer.
Her claims are threefold. The first is the least controversial: that a Berlusconi who was down in the polls milked the media opportunities of the disaster to the hilt. The second is postively Orwellian: Guzzanti argues that a form of social engineering was applied in L'Aquila, with a fearful population in partly militarised camps being kept out of their 'bad, unsafe' old homes and enticed with the promise of the bright new suburban units that Berlusconi promised to build in record time. The third claim would be potentially even more incendiary – if it hadn't already become the subject of judicial investigations and arrests. It is that Berlusconi created a legislative mechanism whereby the Protezione Civile agency – ostensibly charged with the job of protecting people from natural disasters and protecting them afterwards – was encouraged to develop an increasingly lucrative sideline in event organisation (for such non-emergencies as sporting events and papal visits) and large-scale construction projects.
Technically, the film's deliberate grainy TV look reflects the often clandestine shooting conditions, but there are times (as during the sit-down interviews) when you wish they'd spent more time adjusting the white balance and getting the framing right.
Production companies: Secol Superbo, Sciocco Produzioni
International sales: Wild Bunch, (33) 1 5301 5030
Producers: Sergio Bernardi, Sandro Frezza, Ferdinando Vicentini Orgnani
Cinematography: Mario Amura, Clarissa Cappellani
Editor: Clelio Benevento
Music: Riccardo Giagni, Maurizio Rizzuto