Dir: Joe Swanberg. US. 2013. 90mins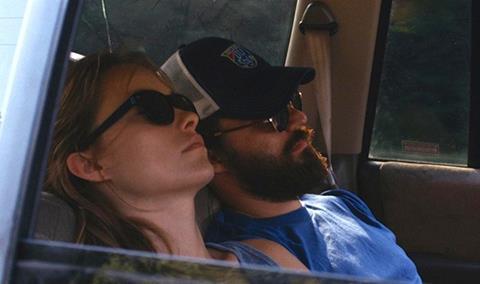 Indie-director Joe Swanberg's latest feature is a mainly improvised drama about friendships and relationships and the role alcohol plays in our lives. Strong lead performances from Olivia Wilde and Anna Kendrick, as well as a lot of beer drinking, make this a feel-good film with many moments of genuine laughter.
What makes Drinking Buddies most likeable is its infectious sense of fun.
This unconventional rom-com is destined to become an indie hit, in the same vein as Your Sister's Sister and Safety Not Guaranteed, and should appeal to international distributors who have had success with similar titles. Its heady mix of belly laughs and sweet romance is intoxicating.
Kate (Wilde) and Luke (Jake Johnson) are co-workers at a craft brewery and have been friends (and drinking buddies) for years. Their playful and sometimes flirty friendship makes it seem like they would be perfect for each other only they're both in relationships. Kate has been seeing music producer Chris (Ron Livingston) for eight months, and Luke is in talks to marry long-term partner Jill (Kendrick). When they all spend a weekend together, the lines between friendship and more become very blurry.
Known for his small budget productions Drinking Buddies is Swanberg's biggest project and the first that features bigger name actors. However, the mumblecore style for which he made his name is intact and the film still has a very unforced, naturalistic feel to it.
Performances by Jake Johnson (Safety Not Guaranteed) and Anna Kendrick (Up In The Air) are outstanding, as well as Olivia Wilde (whose film The Incredible Burt Wonderstone opened SXSW), who is in her most charismatic role to date, and claims that this project is 'the highlight' of her career. The improvised script makes for more realistic dialogue and more relatable, flawed characters. What Swanberg draws out is vulnerability, and pieces of the actors real personalities that are not usually seen.
One of the film's triumphs is the cinematography by Ben Richardson, who worked as director of photography on Oscar-nominated Beasts Of The Southern Wild. The organic construction of the film makes the most of his creativity, as he was given free-reign to frame the actors as he liked.
But what makes Drinking Buddies most likeable is its infectious sense of fun. With characters that are constantly drinking pints, playing pool and going skinny-dipping, the film delivers a great energy that makes you want to make friends and join the party.
Production company: Burn Later Productions
US sales: CAA, www.caa.com
Producers: Alicia Van Couvering, Andrea Roa, Joe Swanberg, Paul Bernon, Sam Slater
Executive producers:Mike Witherill, David Kaplan
Cinematography:Ben Richardson
Editor: Joe Swanberg
Production designer:Brandon Tonner-Connolly
Music: Jagjaguwar
Main cast: Olivia Wilde, Jake Johnson, Anna Kendrick, Ron Livingston, Ti West, Frank V. Ross, Mike Brune, Joe Swanberg