The acclaimed US casting director talks to Screen about the Actors Studio, working with the Coen brothers and unearthing Hailee Steinfeld.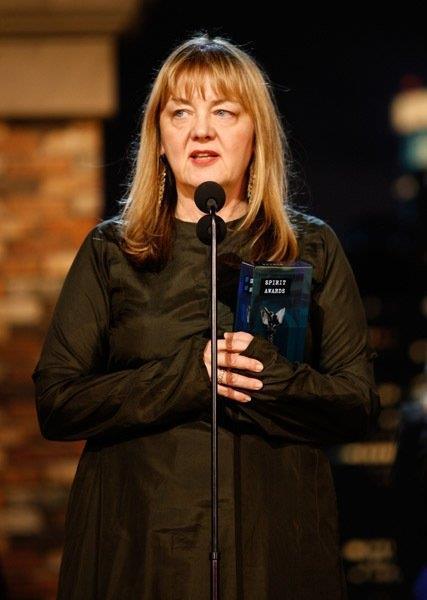 Ellen Chenoweth is one of the most respected casting directors in the business, with over 70 features under her belt since 1981 and 17 Casting Society of America nominations. A regular collaborator with the Coen brothers, Barry Levinson, Clint Eastwood and James L Brooks she has most recently cast Men In Black III, George Clooney's The Ides Of March and is preparing Tony Gilroy's The Bourne Legacy.
Chenoweth has a track record of unearthing top talent, perhaps most boldly in 2009 when she selected then 13-year-old Hailee Steinfeld for the lead role (in screen time, at least) in the Coens' True Grit, a performance which brought the precocious Steinfeld widespread acclaim and an Oscar nomination.
Here, Chenoweth discusses her entry to the industry, the casting method and the jobs she is most proud of.
How did you get into casting?
One of my first jobs after college was at the Actors Studio in New York in the 1970s. At that time Lee Strasberg, Elia Kazan and Arthur Penn were all still there. They were master teachers. I was only in the office but I would go upstairs and watch the sessions. That's how I got interested in the actors, how they worked and how to talk to them. There were so many exciting people around at the time. It was a real hot bed and I got to know a lot of the actors.
I would get involved in small productions and people would call me from the outside for recommendations. I stayed there for four years. But then I started noticing different kinds of films by the likes of Woody Allen and Martin Scorsese, and the types of actors in those and thought 'hmm, maybe that's something I could do.' The casts for those had been put together in a slightly different more unusual and surprising way.
Diner was one of your first features…
Diner was the first I did on my own. It was Barry's [Levinson] first film, too. I was able to use some young actors that hadn't been seen much before - Mickey Rourke, Kevin Bacon, Daniel Stern, Paul Reiser, Steve Guttenberg, Ellen Barkin. Paul was a stand-up who happened to come along to audition with a friend of his. He wasn't even meant to audition but we dragged him in. I knew Mickey from the Actors Studio days. He had done Body Heat but it hadn't come out yet. It was Ellen Barkin's first movie. Daniel Stern had done a small film called Breaking Away. There weren't the same pressures there are today on getting big, big names.
Can you take me through how you work on a film?
On a 'regular film' I would come on three months before the shoot starts. In some cases there will be a star attached. But when I initially started working on True Grit, Joel and Ethan hadn't confirmed Jeff and didn't have the lead girl, so it varies. For instance, now I'm working on Men In Black III; they have started shooting but I'm still working because they keep writing new parts into it. We've been on that longer than I normally would.
Usually I'm done before the film starts shooting. I'll talk to the director, make lists, make sure we're on the same wavelength, then find out who's available. If it's the bigger names you make direct offers before an audition. I generally cast most of the speaking roles.
What do you find most challenging?
On Diner we were left alone and it was us cobbling together a cast. It's become more of a committee on a lot of movies, particularly with the big budget movies. There are a lot of elements that want to weigh in on decisions. That can be challenging. You have to be very diplomatic. It's a United Nations juggling act.
You've built up strong bonds with a number of directors. Do you have a Coens' casting book, for example?
They have some favourites, some we call 'repeat customers'. If you look back at their films you'll see that but they also like to mix it up. In A Serious Man we had two repeat customers, and two in True Grit.
In terms of a type it's someone who can handle their language, which is very precise. True Grit was very formal; they were faithful to the original book. They didn't use contractions at the time in which it was set, for example. The girl was very challenging. Finding one who didn't sound like she'd just walked out of a mall was tough.
Well, we had done a big search. We had someone doing a search in the Southwest and someone else covering the Southeast. I had gone to New York and LA. Eventually, we put out the call all over the country. We even had a website where people could download a scene, put it on tape and email it to us. We were getting auditions from all over the place.
But finally, I auditioned Hailee in LA. She had only done one commercial before. One of the reasons she was so good was that she was home-schooled, so didn't have many of the stereotypical contemporary inflections in her speech. A lot of the girls we auditioned had that upswing at the end of their sentences and were unbelievable as girls from the True Grit period.
Hailee was adorable in her interview, she looked so pretty. When we had her back she learned three more challenging scenes in a day. She was very poised. We started out thinking about a Holly Hunter type, a tough feisty girl, but Hailee was more Natalie Wood.
Which jobs you are most proud of?
Well, Diner, certainly; Tilda Swinton in Michael Clayton — I was very happy with that whole film; Hailee we were thrilled with — that was very risky for them, the movie really rose or fell on her performance; everything I've done with Barry I've loved; O Brother, Where Art Thou? was great becasue of the actors' chemistry and they were so goofy; Wag The Dog was also really good.
Lolita [1997] must have been hard…
Lolita was a very hard one. That was a long, long search. We found Dominique [Swain] at the last moment. The movie was being prepped when we got a random audition tape of two young girls - one far too young. I sent it down to Adrian [Lyne] who said we should fly the two girls to New York to work with them, which we did. The scene we did with Dominique just gave me chills. I had never seen what she did before. We were on the verge of hiring another girl but I called Adrian and said you're not going to believe it but this girl is it.
It was a controversial movie and hit the marketplace at a bad time. Unfortunately, the climate wasn't right for it.
Did you cast Brad Pitt in Burn After Reading?
That was everyone's call. It was the goofiest role he's probably done. Though 12 Monkeys was pretty goofy, too. The Coens knew him and I think Brad was ready for it. He was very funny.
We have wrapped on Ides Of March. I'm doing Men In Black III and am about to do Tony Gilroy's next Bourne film. It will be my first Bourne. We just cast Jeremy Renner, who plays a new character in a parallel story. And there are a couple of new things Barry Levinson is probably going to do that we are in the early stages of.