Dir/scr. Antonio Nuic. Croatia/Bosnia and Herzegovina. 2009. 90 mins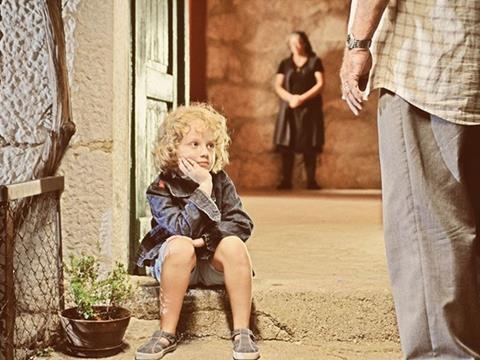 A family melodrama is wrapped in the harsh trappings of wartime Croatia in 1995 in Antonio Nuic's second feature Donkey. Essentially a picture of brutish, stubborn men and the women who put up with them during a summer holiday in the barren hills of Herzegovina, the film is the antithesis of a Hollywood home-for-the-holidays ensemble.
Yes, lessons are learnt – and there is hope by the final frames – but the battles between the family members are savage and echo the wider problems of the region at the time. Festival play should continue after outings in Puja and Sarajevo, with Donkey's best distribution chances remaining within southeastern Europe.
Nebosja Glogovac plays Boro, an angry man (who comes with mandatory grizzled face, hangdog eyes and thick stubble) driving his wife Jasna (Janjic) and son Luka from Zagreb to his home village of Drinovci after an absence of seven years. They are visiting Boro's brother Pero (Hadzihafizbegovic ) who managed to escape from Sarajevo although he was paralysed in the process.
Boro constantly fights with his wife, virtually ignores his son and won't speak to his father Pasko (Lonza) whom he blames for his mother's death. But in the two weeks that follow, he is forced to confront his demons.
The donkey of the title is beloved by Luka during the stay and becomes a symbol of optimism and change.
Nuic captures the unbearable heat of August through bleached out images of the barren terrain; even better are the gnarled, cragged faces of his vicious male protagonists whose machismo, cruelty and greed loom large in every scene.
Production companies
Propeler Film
MaNuFacktura
Hrvatska radiotelevizija
Film And Music Entertainment
Bas Celik

International sales
Propeler Film
+ 385 1 4829477

Producer
Boris T Matic

Cinematography
Mirko Pivcevic

Production design
Nedjeljko Mikac-Cak

Editor
Marin Juranic

Music
Srdan Gulic

Main cast
Nebojsa Glogovac
Natasa Janjic
Ljubomir Kiki Kapor
Tonko Lonza
Emir Hadzihafizbegovic