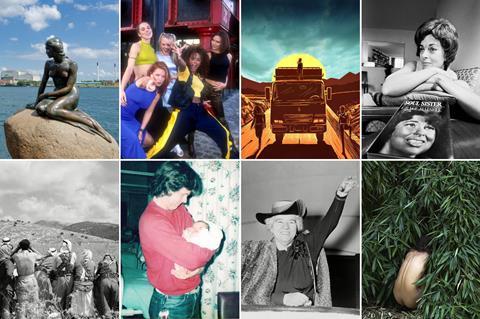 As part of our development focus, Screen highlights 25 hot projects from across the globe that were either conceived, significantly advanced or taken in an unexpected new direction during the pandemic.
All Before You (Pal)
Dir/scr. Annemarie Jacir; Prod. Ossama Bawardi, Philistine Films
After Berlinale jury duty last year, Palestinian filmmaker Jacir found herself grounded, mainly at home in Haifa. "I've never stayed in one place for so long in my life, but it's been an extremely busy time," she says. Alongside mentoring and producing, Jacir has nurtured historical drama All Before You, tackling the little-told story of escalating demands for Palestinian independence in the 1940s. "It's the project of my life. During the past year, I was able to make huge progress," she says. "It is a story of ordinary people thrown into an extraordinary time, celebrating the persistence of the human spirit and the desire of a people to be free." The project won a $25,000 grant from the MPA APSA Academy Film Fund, which supported Jacir's Wajib. Contact: ossama_b@hotmail.com
Another Life (Neth)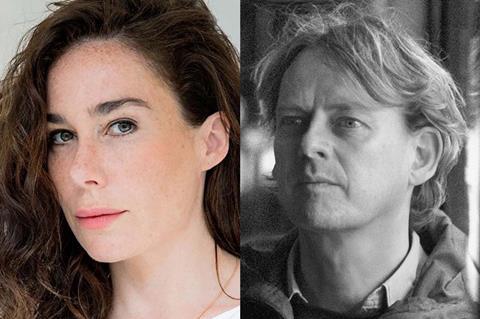 Dir. Halina Reijn; Scrs. Jim Taihuttu, Reijn; Prod. Frans van Gestel, Topkapi Films
Dutch actress and filmmaker Reijn's first English-language feature is a psychological thriller about a mistaken-identity murder and love affair between the offender and the victim's wife. It follows her 2019 directing debut Instinct. Reijn had started writing the script with Taihuttu (Wolf) prior to the pandemic but producer van Gestel at Amsterdam's Topkapi Films says the project has been "really finding its feet" during this period. It has also widened its scope, with plans afoot to shoot in Ireland rather than in the Netherlands as initially planned; $85,000 (€70,000) in development support from Netherlands Film Fund over the summer was also a welcome boost. Van Gestel is currently seeking co-producers. Contact: frans@topkapifilms.nl
Bird On The Wire (China)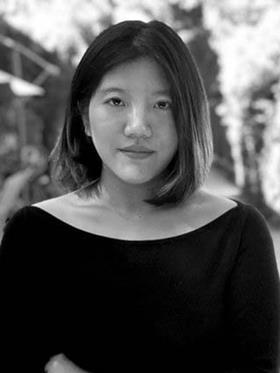 Dir/scr. Yifei He
After returning to her native Beijing on finishing a master's degree at Tisch School of the Arts in New York, filmmaker/producer He was crewing on other people's films when the pandemic struck. "When the whole world stopped, as horrible as it was, it gave me a chance to look in and reflect," says He, who spent lockdown with her parents and grandmother in a Beijing apartment. The experience fed into her script for this feature debut about a student navigating Chinese and Muslim identities. Her Muslim grandmother, who was a source of inspiration, died three days before He finished the script, which has intensified her desire to tell this ethnic identity story. She is now working on a second draft with an eye to entering it for screenwriting labs this year. He's short-film credits include A Farewell and Tribeca selection Pearl, which she produced. Contact: yifeiheem1226@gmail.com
Bullets & Bread (Egy-Fr)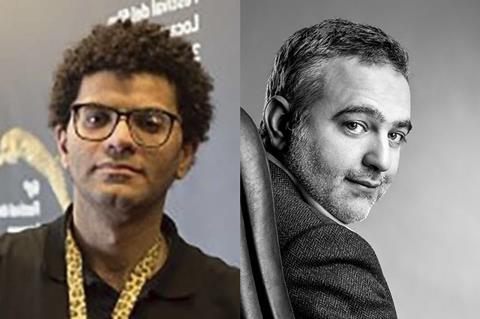 Dir/scr. Mohammed Hammad; Prods. Kholoud Saad, Mohamed Hefzy, Daniel Ziskind, Film Clinic; Julie Bergeron
Following his award-winning debut Withered Green, Egyptian director Hammad's second feature revolves around the unlikely friendship between an army conscript and a Bedouin bandit, who come together against the toughness of life in Cairo. It is lead produced by Saad and Hefzy at Cairo-based Film Clinic, and marks former Cannes Marché head of industry programmes Bergeron's first foray into production. She connected with the project in her role as market head of Saudi Arabia's new Red Sea International Film Festival when it participated in the Red Sea Lodge run by TorinoFilmLab. When the festival's inaugural edition in March 2020 was cancelled due to the pandemic, Bergeron turned her focus on the project while in lockdown in Paris. "The pandemic has proved to be productive since we now have a strong script," says Bergeron, who is acting as French co-producer with Film Clinic's European representative Ziskind. The pair are seeking finance in France, while the Red Sea Lodge online jury awarded the project a $500,000 production grant late last year. It aims to shoot in late 2021. Contact: kholoudsaad81@gmail.com
Eldorado (Mor)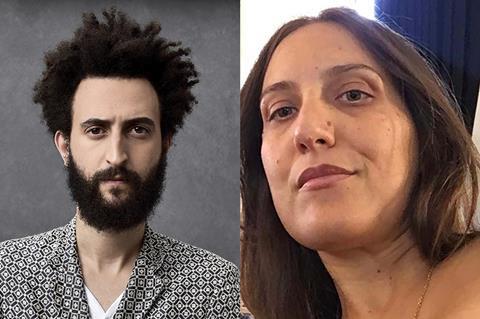 Dir/scr. Alaa Eddine Aljem; Prod. Francesca Duca, Le Moindre Geste Production
Moroccan director Aljem's second feature revolves around a group of migrants who set off for a paradise island called Eldorado but end up working instead in a tomato processing factory of the same name. Aljem wrote the first draft while confined to his apartment in Marrakech with his wife and six-year-old son from mid-March to June last year. Prior to the pandemic, he had been travelling the festival circuit with debut feature The Unknown Saint. "I had been trying to write my second feature between trips or in airports but it was impossible," he recalls. Aljem hopes to shoot Eldorado — budgeted at $2.8m (€2.3m) — in Morocco, Italy and France in 2022, for a 2023 launch. Contact: fra.duca@gmail.com
Everything I Ever Knew (UK)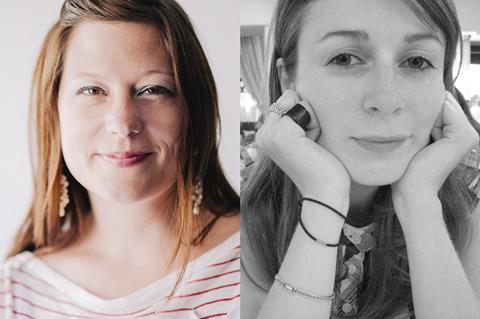 Prods. Daisy Allsop, Archface Films; Katherine Churcher; Stephen Kelliher, Sophie Green, Bankside Films
Everything I Ever Knew explores a real-life case of state-sanctioned abuse, in which an animal-rights group in 1980s Britain was infiltrated by undercover police officers, some of whom entered into sexual relationships with the activists. Bankside Films has boarded the project from co-producers Allsop and Churcher, with the partners owning the life rights to the story of a woman (Jacqui Walsh, not her real name) who had a child by an officer — and only discovered his true identity when she saw his picture in the Daily Mail newspaper after he had abandoned her. Churcher also directed and produced the 2013 Channel 4 Dispatches documentary The Police's Dirty Secret, which revealed the clandestine Metropolitan Police unit, prompting a public inquiry. Having worked up a treatment during the pandemic, the partners decided to attach a director before a writer, and are in negotiations with a high-profile UK female filmmaker. "We want a filmmaker to put their stamp on it and take the tone from Jacqui herself," says Allsop. "We want a bold filmmaker who will get under the skin of this story, and not make the glossy, obvious version." Contact: daisy@archface.co.uk
Far Far Away (HK)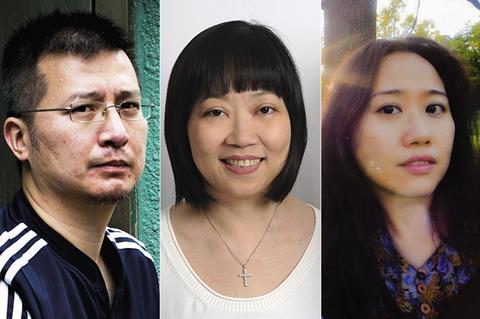 Dir/scr. Amos Why; Prods. Winnie Tsang, Teresa Kwong, Why
Local dating culture in Hong Kong requires that the man accompanies the woman home after a date, but this can be complicated in a metropolitan area made up of more than 200 islands. This was the premise for Hong Kong filmmaker Why's feature project about a man who, in his quest for love, courts five women living in Hong Kong's outer reaches. Why, who himself lives on an outlying island, came up with the idea during the lockdown. "I want to make a light comedy as reality is too harsh and heavy," he says. "The notion of distance is also explored, which is even more relevant now that people are social distancing." Why's credits include Dot 2 Dot and Napping Kid. Contact Felix Tsang, Golden Scene, felix@goldenscene.com
FUK-JPN (Jap-Ser-HK)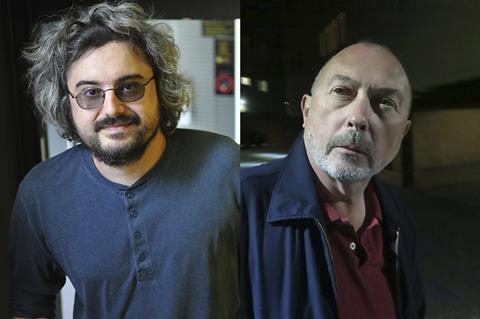 Dir. Danilo Beckovic; Scrs. Beckovic, Dusan Bulic; Prods. Adrian Wood, Owl Studio; Bede Cheng
Beckovic was shooting Serbian TV basketball drama The Dream Team in Belgrade when the pandemic halted production — and his nomadic lifestyle. "I was suddenly locked in my apartment. I could finally write," says the director whose credits include Little Buddho and The Samurai In Autumn. FUK-JPN follows a Frenchman who flees to Fukuoka on the Japanese island of Kyushu, after getting into hot water in Thailand. There, he has a crash course in modern Japanese society. Budgeted at $2.4m (€2m), the project began with a brief visit to Fukuoka in 2019. He and writer Bulic found time during the pandemic to develop a detailed treatment, which has won the support of the Fukuoka Film Commission.Contact: fuk-jpn@owlstudio.co
An Invasion (Den)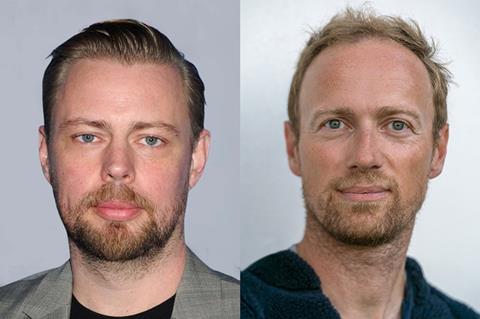 Scrs. Christian Torpe, Kamilla Hega Holst; Prods. Jesper Morthorst, Theis Norgaard, Motor Productions
When a number of US-based TV projects were put on hold due to the pandemic, Danish writer Torpe decided to focus on a passion project he first pitched while at film school. He describes it as "a grand, old-fashioned love story between a Danish woman and a Russian soldier", which is inspired by his grandfather's true stories about Russian prisoners of war imprisoned by the Germans on a Danish island in 1945. "It's a big story, emotionally, historically, psychologically," he says. "I've always ended up postponing it, feared it a bit because it's such a good story and I didn't want to fuck it up. But now, with the time I had during the pandemic, I just ran out of excuses." The project secured backing from Denmark's TV 2 and FilmFyn. Motor, the company Torpe founded with producer Morthorst, is planning feature and four-part miniseries versions. Contact: jesper@motorproductions.dk
La Cazadora (Mex-US)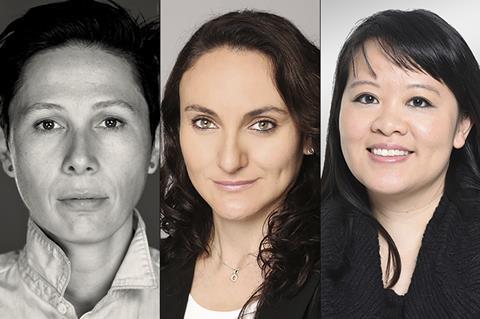 Dir/scr. Suzanne Andrews Correa; Prods. Edher Campos, Gabriela Maire, Zafiro Cinema; Mynette Louie, The Population; Lara Costa Calzado
Mexican-US filmmaker Correa's feature debut explores the true story of a woman in a blonde wig who shot two bus drivers in the Mexican city of Juarez in retaliation for violence against women. It follows Correa's New York-set immigration drama Green, which won the short film jury award in Sundance's US fiction category in 2019. "We used the time last year to start talking to actors and potential collaborators, which was made a lot easier by the fact we were all at home and available," says the filmmaker. Protests against gender violence in Mexico last spring as well as the killing of George Floyd imbued the project with a "new resonance and urgency", she adds. Contact: cazadorafilm@gmail.com
The Last Mermaid (Den)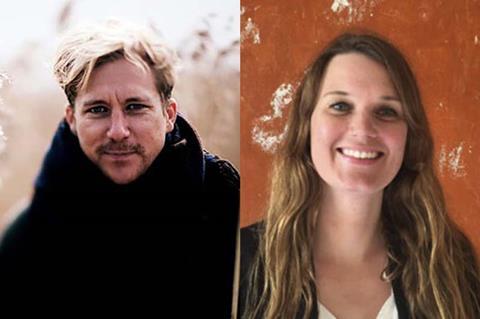 Dir/scr. Daniel Borgman; Prod. Katja Adomeit, Adomeit Film
New Zealand-born, Denmark-based Borgman was using the pandemic slowdown to reboot long-gestated thriller Breathe, involving a young free-diving champion, with producer Adomeit when he spontaneously wrote the script for The Last Mermaid. It reimagines Hans Christian Andersen's The Little Mermaid as a family-focused superheroine film in which a mermaid, out saving the world, falls in love with a teenage girl in Copenhagen. "Daniel was visiting me in the countryside, and I went out one morning and by the time I got back, the rough first draft was on the table. I don't know where this came from, but probably it came from thinking so much about the free-divers in Breathe," says Adomeit. "It's like a dream project — a female superhero movie where there is also a love story between two women, based loosely on Hans Christian Andersen. It will be live action and we can do some effects in a playful way." Contact: katja@adomeitfilm.com
Lavender (UK-Fr)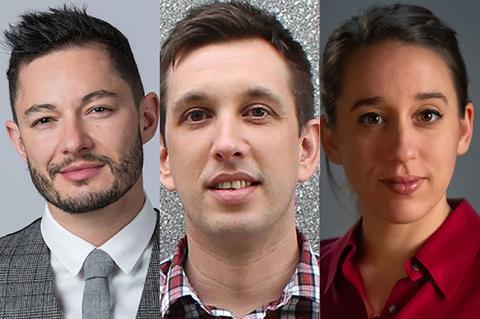 Dir. Jake Graf; Scr Lee Mattinson, Graf; Prods. Manon Ardisson, Chiara Ventura, Ardimages UK; Andee Ryder, Misfits Entertainment
Lavender will be the debut feature of Graf, the trans male activist and actor (credits include Colette), whose short films have won prizes on the LGBT festival circuit, and who was the subject with his trans female partner of last year's Channel 4 documentary Our Baby: A Modern Miracle. The narrative will follow a young trans male whose trendy London life is turned upside down after he falls pregnant following a one-night stand. Looking to get his life back on track, he travels to Saint-Rémy-de-Provence where he connects with the formidable French grandmother he never knew. When BFI 2020 Vision Award grantees Ardimages boarded Graf's project in September, they attached Mattinson as writer and set up story workshops to develop the narrative and treatment. The producers are now looking to fund a script this year and shoot in 2022. "We feel passionate about telling a hopeful and positive story about trans identity," says Ardisson (God's Own Country). Contact: manon@ardimages.com
Milk Teeth (Ger)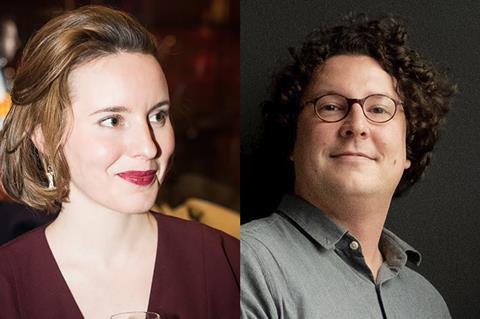 Dir. Sophia Bösch; Scrs Bösch, Roman Gielke; Prods. Milena Klemke, Yvonne Wellie, Jakob D Weydemann, Jonas Weydemann
Swiss-Swedish-German filmmaker Bösch has teamed with Gielke for this adaptation of Helene Bukowski's first novel Milk Teeth, a dystopian drama about an estranged mother and daughter who are forced together by an environmental disaster. Producer Jonas Weydemann says that work intensified on the screenplay as everyday life slowed down. "We used the last year to work very intensively with the two screenwriters and have now completed the third draft," he says. "In addition, we have already been able to confirm Susanne Wolff [the award-winning lead actress from Wolfgang Fischer's 2018 film Styx] for the role of the mother and have started online casting for other roles." Budgeted at $3m (€2.5m), the project will be pitched at the Berlinale Co-Production Market and will begin shooting in spring 2022. Contact: jonas@weydemannbros.com
Most Admired Woman (Australia)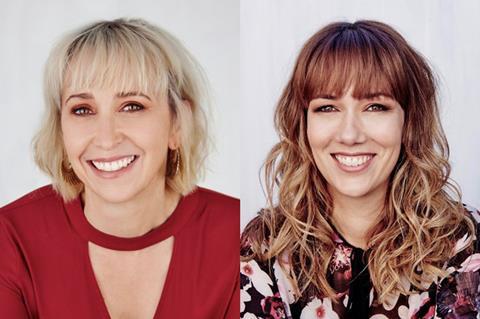 Scr. Becca Johnstone; Prods. Angie Fielder, Polly Staniford, Aquarius Films; Ray Quint, Andrew Handelsmann, Decade Films
Adapted from Victor Cohn's biographical novel Sister Kenny, this biopic received an extra push during the pandemic thanks to its subject: Elizabeth Kenny, a tough, fiery bush nurse who developed a revolutionary but controversial treatment for polio in the 1930s-40s before a vaccine was discovered. "The pandemic made us realise how timely her story is," say Aquarius Films partners Fielder and Staniford. "As Covid is for this generation, polio was the most urgent health crisis of its era, so telling the story of her work in the face of this terrifying disease felt resonant." The partners secured funding from Screen NSW to develop the script with rising Australian writer Johnstone. They are currently looking to attach a director and aim to go into production before the end of 2021. Contact: info@aquariusfilms.com.au
Mother Wild (UK)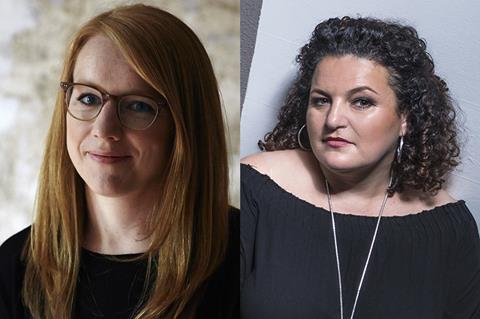 Dir/scr. Claire Tailyour; Prod. Farah Abushwesha, Rocliffe Productions
Tailyour, who has multiple short film and TV documentary credits to her name, began writing her post-apocalyptic wilderness horror while pregnant with her first child, finishing the first draft just as stories about the coronavirus started to emerge from Asia. Tailyour incorporated the new Covid-19 mood into a subsequent draft and entered it into the 2020 Bafta Rocliffe New Writing Competition, where it won a prize and caught the attention of Rocliffe founder Abushwesha. Herself a 2020 BFI Vision Award winner (and 2017 Screen Star of Tomorrow), Abushwesha had been looking for a contained horror-thriller and was drawn to Tailyour's "tangible and evocative" story of a mother on the run with her young daughter in an alternative 1980s as a virus transforms people into malevolent beasts. The women spent last summer developing further drafts. "The fact the script is entirely set in a forest means we are going to be able to shoot it with two cast members, minimal crew and on a tight budget," says Abushwesha. The project is out to financiers and Faye Timby is casting director. Contact: farah@rocliffe.com
Queens (Mor-Fr-Bel-Qat)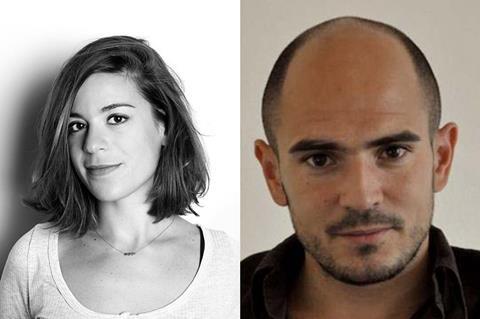 Dir/scr. Yasmine Benkiran; Prods. Jean des Forêts, Amélie Jacquis, Petit Films
Moroccan filmmaker Benkiran cut her teeth in production in Paris before moving over to screenwriting and directing. She makes her feature directing debut with this road movie about a repeat offender who breaks out of jail to reunite with her young daughter and sets out across the Atlas region, taking a female truck-driver hostage en route. Producer des Forêts ramped up development during the pandemic, attaching Dutch and Belgian co-producers, funding and the cast, including lead Nisrin Erradi, best known for her role in Maryam Touzani's 2019 Cannes Un Certain Regard selection Adam. Contact: desforets@petit-films.com
Seoul Spring (working title) (S Kor)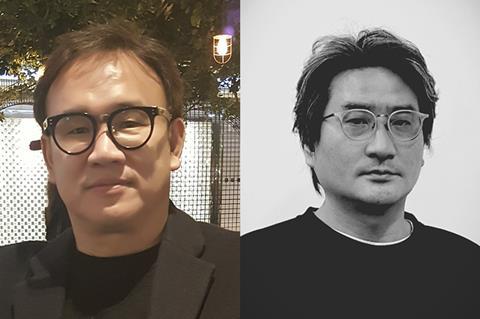 Dir. Kim Sung-soo; Prod. Kim Won-kuk, Hive Media Corp
Producer Kim Won-kuk spearheaded this political drama exploring South Korea's 1979 military coup, which looks to be a companion piece to his 2020 Korean box-office hit The Man Standing Next about the assassination of dictator Park Chung-hee, laying the groundwork for the coup. Having made 2013 epidemic-themed action-adventure Flu, filmmaker Kim Sung-soo was aware of the need to self-isolate and locked down early in the pandemic. "It gave me time to think, read and sort out my work [on Seoul Spring]," he says. "There is a colossal amount of material to go through. If not for Covid‑19, I probably would have found someone else to do it. But self-isolating, I would buy the books and read all the time." Contact: jeonghoted@gmail.com
Smuggling (working title) (S Kor)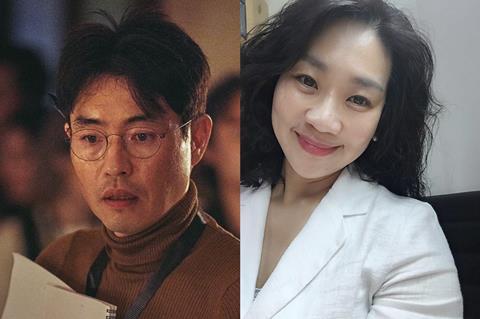 Dir. Ryoo Seung-wan; Scr. Ryoo, Kim Jung Youn; Prod. Kang Hye-jung, Filmmaker R&K
Hit-making couple Ryoo and Kang explore the world of the haenyeo — or 'sea women' — of South Korea's Jeju Island, who deep-dive without breathing equipment, for their latest action picture. Set in the 1970s, the film will revolve around two haenyeo who become caught up in a smuggling ring. Kang says the pandemic's impact on the Korean box office has sharpened their focus on how to make the film an even bigger cinematic draw. It is due to shoot this summer for a 2022 release. Contact: filmrnk@naver.com
Sonny (Ire)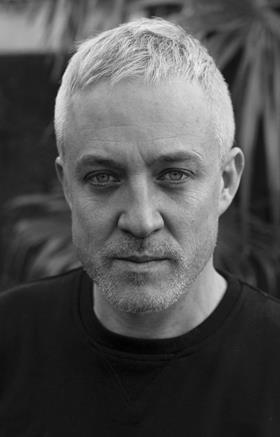 Dir/scr. Tom Sullivan
Following feature directing debut Arracht, Irish actor/writer/director Sullivan has spent the pandemic developing a deeply personal script. Set in 1986 Dublin, it follows an ex-junkie who is released from prison and returns to his childhood home with his mother, who has early onset Alzheimer's disease. "The story was originally about a relationship between an ex-con and a kid, but when lockdown happened, I pivoted to a woman who is dealing with her mental health and a guy who is dealing with his addiction but not the core issues," says Sullivan. "For some, the pandemic has been cathartic because sometimes you have to be dragged to face an issue and, when you become aware of that, it can be liberating." The project has secured the backing of Screen Ireland and Sullivan is looking to attach a producer with plans to shoot in early 2022 on a budget of around $4.8m (€4m).
Soul Sisters (Fr)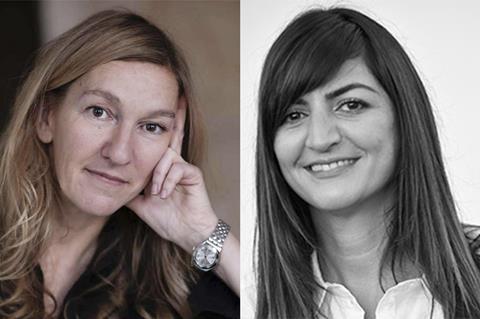 Dir/scr. Pascale Lamche; Prod. Didar Domehri, Maneki Films; Emmanuelle Lepers, Haut et Court Doc
French-South African filmmaker Lamche won the directing award in Sundance's World Cinema Documentary competition in 2017 with bio-doc Winnie about the life of Winnie Madikizela-Mandela. Her fifth feature explores the story of Grace Halsell, a white journalist who darkened her skin in the 1960s and moved to America's Deep South in a bid to better understand the experience of black people at the time. Lamache started researching the project at the beginning of 2020, little knowing the killing of George Floyd would give it added resonance. Domehri at Paris-based Maneki Films (who also produces under the Full House banner) is co-developing the project with Lepers at Haut et Court Doc. "It's a complex story. This period has been useful for the filmmaker, allowing her to really focus on research and processing the material," says Domehri. Contact: didar@fullhouse-films.com
Touching (working title) (Ice)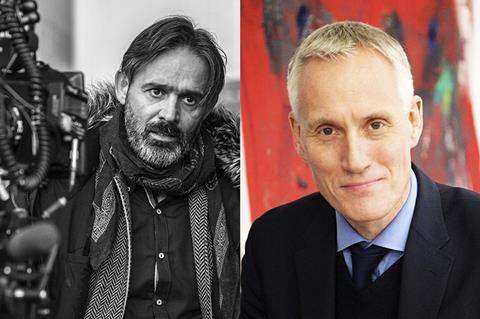 Dir. Baltasar Kormakur; Scr. Olaf Olafsson; Prod. Baltasar Kormakur, RVK Studios
In a fast literary turnaround, Olaf­sson's pandemic-set novel Touching was published in Iceland in December and became a local bestseller. Set against — but not focused on — events of the past year, the storyline follows a chef who is shutting down his restaurant in Reykjavik when he reconnects online with a Japanese woman he has not seen in 50 years. Kormakur snapped up the film rights. "It is really a love story that crosses decades and includes important moments in history, and the pandemic is beautifully woven into the story," he says. "I loved the sense of mystery in the book. I stayed up all night reading it before Christmas, only finishing it at seven in the morning." Olafsson is adapting the script and the aim is to shoot in Iceland, Japan and the UK in 2022. Contact: agnes@rvkstudios.is
Two Become One (UK)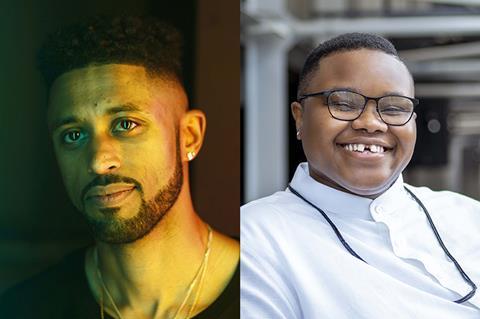 Dir/scr. Isaac Tomiczek; Prod. Joy Gharoro-Akpojotor, Joi Productions
Girl power is back in this 1990s-set coming-of-age story about two teenage Spice Girls fans, who have the same mother and different fathers. On hearing of Geri Halliwell's departure from the group, the two girls travel to London in search of a rumoured final concert. It is Paida Muto­nono's first project since joining Gharoro-Akpojotor's Joi Productions as development producer in spring last year, even thought the pair have yet to meet in person. "This entire relationship is built through virtual communication," says Mutonono with a smile. Having pitched the project in the autumn with a couple of script pages, Tomiczek completed a first draft over two months, and the project now seeks producing and financial partners. Contact: info@joidproductions.co.uk
Véronique: Journal D'Une Femme Ordinaire (working title) (S Kor)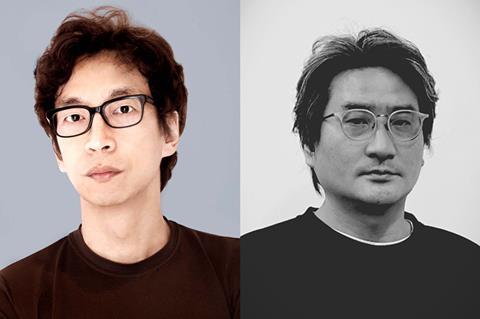 Dir/scr. Daniel H Byun; Prod. Kim Won-kuk, Hive Media Corp
Korean filmmaker Byun delves into the real-life 2006 case of a French woman who killed two newborn babies while living in Seoul with her husband and stored the corpses in their freezer. The aim is to create a French-Korean co-production that will shoot in May 2022 in France, and the pandemic is helping to fast-track and streamline the development process. "Not being able to meet people in person has invigorated online meetings and has made discussions shorter and more efficient," says Byun. "It has helped with overseas project discussions. That gives you more time to write." Contact: jeonghoted@gmail.com
The Wolf, The Fox And The Leopard (Neth)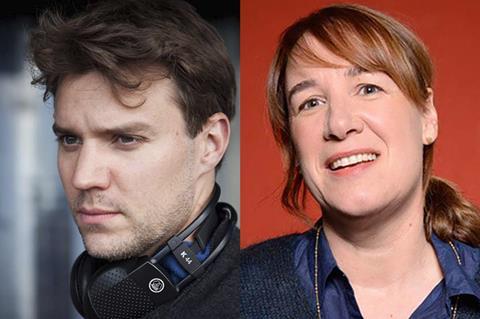 Dir/scr. David Verbeek; Prod. Leontine Petit, Lemming Film
Dutch director Verbeek advanced his next feature, English-language dystopian eco-drama The Wolf, The Fox And The Leopard, during the pandemic — as well as completing post-production on Asian vampire satire Dead & Beautiful while under lockdown, ahead of its premiere at Rotterdam this February. The Wolf revolves around a feral girl who is discovered living with the animals in the forest. "It's my most ambitious project so far," he says. Longtime producer Petit at Amsterdam-based Lemming Film says they are aiming for an early 2022 shoot. "We started casting the film together with Olivia Scott-Webb (The Queen's Gambit, The Souvenir) and we're now starting to finance," she says. Contact: leontine@lemmingfilm.com
You And Me This Summer (US)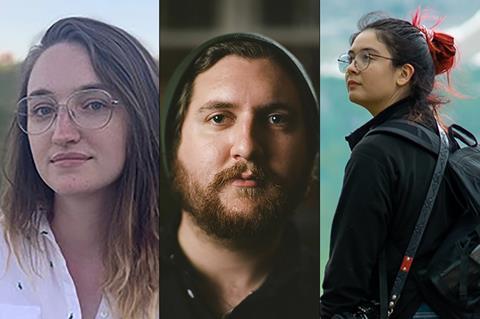 Dirs. Emily Berge, Spencer Thielmann; Scrs. Berge, Thielmann, Maya Rose Dittloff; Prod. Taylor Wildenhaus, Wavelength Productions
US writing/directing team Berge and Thielmann are making their feature directing debut with the story of two teenagers — one of whom is of mixed white and Native American heritage — over their final summer before college. The pair's previous collaborations include 2017 short Cosmic Bowling, about three teenage girls on a night out. They had been planning a 2020 shoot when the pandemic struck. But it gave them the opportunity to strengthen the script with the support of producer Wildenhaus at Wavelength Productions, the Brooklyn-based production house behind horror thriller The Blazing World and Farewell Amor. Wildenhaus brought in Indiginous writer and UCLA film school graduate Dittloff. "Together they wrote several new drafts and Maya in particular not only created authentic development for [mixed heritage character] Regan's storyline, she elevated the entire script," says Wildenhaus. Casting on the $1m project is underway. Contact: taylor@wavelengthproductions.com
Profiles by: Martin Blaney, Ben Dalton, Melanie Goodfellow, Jeremy Kay, Geoffrey Macnab, Wendy Mitchell, Matt Mueller, Jean Noh, Michael Rosser, Silvia Wong