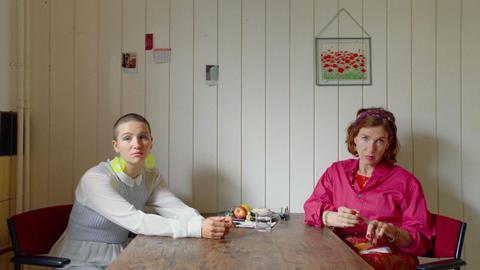 The Dutch are coming. That is the upbeat message from Ido Abram, director of See NL, the umbrella body for the promotion of Dutch films and film culture. "Dutch films overall did really well internationally in 2019," he says. "Documentaries, short films, youth films, feature films all made the festival circuit in an incredible way."
He mentions Aboozar Amini's documentary Kabul, City In The Wind, which opened IDFA in 2018 and went on to screen at various international festivals throughout 2019 and Heddy Honigmann's Buddy, which screened at Moma and Hot Docs as well as at IDFA.
Dutch films are strongly represented in IFFR this year and Dutch filmmakers could also be a significant presence at international festivals in 2020.
Two local titles are in IFFR's Tiger competition this year, Vincent Boy Kars' Drama Girl and Janis Rafa's Kala Azar. Drama Girl is a hybrid feature, blurring the lines between drama and documentary. Kala Azar, made by the Greek-born, Dutch-based Rafa and produced by Digna Sinke's Amsterdam-based SNG is described by Abram as a "very good example of an artist making the move into cinema."
A new wave of Dutch directors is also emerging. It includes Mees Peijnenburg, whose new feature Paradise Drifters screens both at the IFFR and in the Generation section at the Berlinale; Ena Sendijarevic, whose Take Me Somewhere Nice was one of the best-received debuts of last year, and Viktor van der Valk, whose Nocturne was also widely praised.
Isabel Lamberti's debut feature The Last Days Of Spring will be ready later this year after a series of well-received short films from the director.
Expectations are also high for Come Over Here And Kiss Me, the first dramatic feature from Sabine Lubbe Bakker and Niels van Koevorden, the directors behind hit 2013 documentary Ne Me Quitte Pas; and for Tallulah H. Schwab's new feature Mr K.

De Oost, the latest feature from filmmaker and DJ Jim Taihattu, is also generating buzz.
And the international industry is watching to see what Dirty God director Sacha Polak does next. Dirty God screened at Sundance and IFFR in 2019.
Additionally, Nr. 10, the new film from seasoned arthouse auteur Alex van Warmerdam, is being sold by Nine Film and may be ready by the end of the year.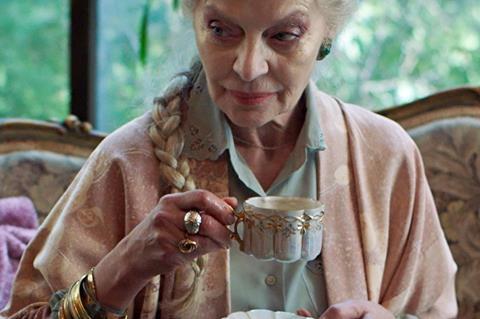 These are the type of freewheeling talents IFFR's outgoing festival director Bero Beyer is likely to support when he takes over as CEO of the Netherlands Film Fund.
Dutch producers are also becoming increasingly prominent as minority coproducers on films as varied as Monos and Hungarian auteur Agnes Kocsis' new feature Eden. This is largely thanks to the country's Film Production Incentive and various internationally- oriented initiatives created by the Film Fund,
The Film Fund has invested in Benedetta, the new feature from Paul Verhoeven, with France's Pathe and SBS, and is backing Belgian director Anouk Fortunier's new family comedy, My Dad Is A Sausage, which was pitched at CONNeXT in Flanders last year.
Cinema-going on the rise
Admissions in the Netherlands increased by 6.5% to 38m in 2019, according to data recently released by the Fund and distributors' organisation FDN. This is up from 35.7m in 2018. Local market share also rose slightly from 11.2% to 11.7%.
But some local producers believe this figure is too low and the industry needs to reconsider how it supports local filmmakers.
Veteran producer and distributor San Fu Maltha, whose credits include Verhoeven's Black Book, is calling for a less bureaucratic approach to film funding in the Netherlands. "[The Fund] has decided to no longer do commercial films. Right now, they only want to do arthouse films and these films, they flop," Maltha suggests.
"If you see what Dutch films really scored internationally, the answer of the Film Fund will always be that they are playing at more festivals then ever. I mean, I can imagine that - there are more festivals each year. Every little village has a festival."
However, an encouraging trend is the number of local distributors now prepared to handle Dutch features. Periscoop has come on board to take Dutch rights to Drama Girl while Gusto is handling Kala Azar. Pim Hermeling's September Film continues to release Dutch fare, including Halina Reijn's debut feature Instinct. The latter was Netherlands' entry to the international film Oscar, and garnered 100,000 admissions at home. That is a decent result for a low-budget arthouse film, likely boosted by the presence of two A-list stars in Carice van Houtem and Marwan Kenzari.
Paradiso, Cinemien, Cineart and (for documentary) Cinema Delicatessen are among the other prominent local distributors who are actively handling Dutch fare.