Director Jang Hoon faced a political blacklist making A Taxi Driver. Now, the film is a huge hit in South Korea and his country's Oscar submission.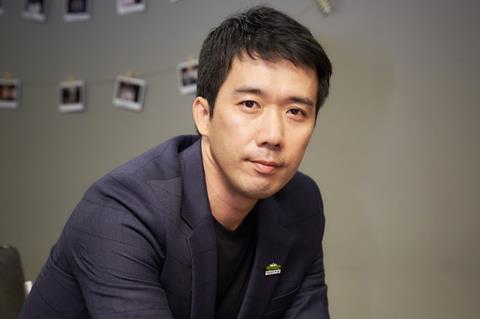 With more than 12 million admissions, director Jang Hoon's A Taxi Driver is South Korea's biggest hit of 2017 and has also been selected as the country's submission for the Oscars' foreign-language film category.
The feature is based on the true story of a Seoul cab driver who managed to smuggle a German journalist in and out of the southern city of Gwangju in May 1980, after the country's military junta had shut down roads and communications while violently suppressing pro-democracy protests.
When Jang first got the script in winter 2015, South Korea was still in the grip of then-president Park Geun-hye's blacklisting of cultural figures deemed unfriendly to her regime, and it was obvious such a story would not find favour with the conservative government.
"I knew we might face disadvantages, that perhaps I wouldn't be able to continue making films," says the director, who was moved by the script into making the film despite the potential ramifications.
"Everyone who participated made their own decisions, from actor Song Kang-ho to production company The Lamp. I think investor-distributor Showbox was brave, too. We wanted to show it to a lot of people, but proceeded quietly."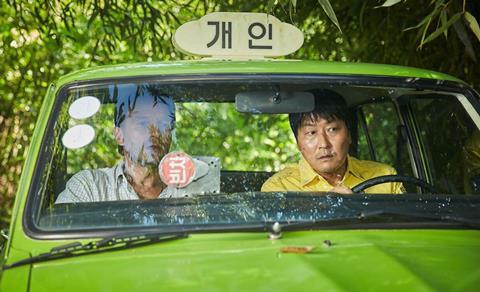 At the time, no one could have guessed that Park would be removed from power in March 2017 on a wave of protests against corruption.
Lead actor Song (The Attorney), conscious of being blacklisted already, initially declined the role of taxi driver Mansu.
"But later on, he contacted us saying he couldn't get the script out of his mind," says Jang. "The character of Mansu is neither a perpetrator nor a victim — he's just an ordinary person from Seoul. You can relate to that. The emotion that these characters brought up stayed with me a lot. It's thanks to the citizens of Gwangju that South Korea has the democratic society it does now, and they deserve to have their stories told and the truth uncovered."
Released on August 2 in South Korea, A Taxi Driver has become a catalyst for reopening investigations into the Gwangju massacre.
Student of life
Jang says he started in films to figure out "what life is about, and people and the world". He was on Seoul National University's college of fine arts student council when he asked Kim Ki-duk to give a lecture. Later, Kim invited him to join his crew and Jang climbed the production ladder on films including Samaritan Girl (2004), 3-Iron (2004), The Bow (2005) and Time (2006). "I learned a lot watching director Kim Ki-duk, but our inclinations are different," he notes.
Jang found his own style with his 2008 directorial debut Rough Cut. The action film, which was written and produced by Kim, maintains some of the older director's emotional grittiness, but Jang brought a stylish edge that proved commercially successful. Made for $577,000, the film took nearly $8m locally, and Jang was promptly offered espionage thriller Secret Reunion (2010) by Showbox. Featuring two A-list Korean stars, Song and Gang Dong-won, the fast-paced film was made for $3.4m and grossed more than $35.5m in South Korea.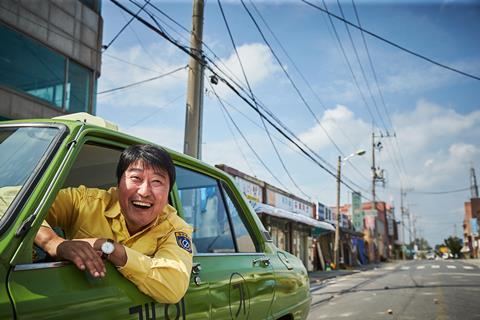 As soon as he finished Secret Reunion, production company TPS offered Jang The Front Line, a Korean War drama that had a $9.6m budget and was a modest success with a $19.4m gross. But the filmmaker was exhausted having made three films in three-and-a-half years, and ended up taking a five-year sabbatical from directing, using the time away to "write scripts and study other films", he says, before making his triumphant return this year with A Taxi Driver.
Alongside Song Kang-ho as the taxi driver, Jang cast Thomas Kretschmann as the foreign correspondent smuggled into Gwangju, after seeing the German actor's performance in The Pianist.
"It wasn't a big role, but it left a big impression on me," says Jang. "When we met in LA, I was prepared to convince him to take the role, but he was already talking about the importance of this story in modern Korean history and how he wanted to do it." Although the director needed an interpreter on set, he formed a "bond of sympathy" with Kretschmann, which made it easy to work together.
Jang is currently working on the script for a project, which he also intends to direct, with the working title Deliberation, based on a play about the relationship between Sejong the Great, the 15th-century monarch who created the Korean alphabet, and his ingenious court scientist Jang Yeong-sil.
As to the possibility of working abroad, Jang leaves the door wide open: "I'm so happy just being able to make films in Korea. But if there's a project that will motivate me, I'll take it."