A slew of acclaimed titles vying for recognition at the Golden Horse Awards lead the Taiwanese sales charge at AFM.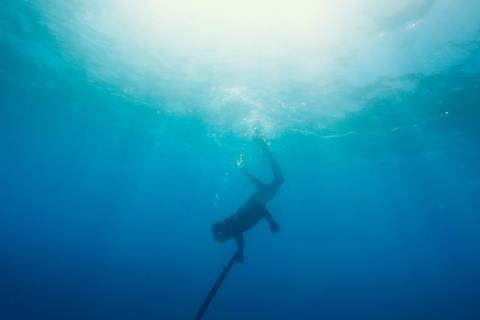 Until cinemas shut down in mid-May — for the first time since the Covid-19 pandemic began — Taiwan's box office had been strong. The most successful title released this year was local romantic drama Man In Love, which took $14.6m to become 2021's highest-grossing film ahead of Godzilla Vs Kong, and the sixth highest-grossing local film of all time.
Once cinemas were able to resume operations from mid-July, it was the Hollywood blockbusters that drew back audiences. Shang-Chi And The Legend Of The Ten Rings, Dune, F9 and No Time To Die have gone on to gross $19m between them in Taiwan, while Venom: Let There Be Carnage took advantage when seating and capacity restrictions were lifted in early October and delivered a hefty $2.7m opening, the biggest for Sony Pictures Taiwan since 2020; it had taken $4.6m by October 29.
The momentum for local films — led by Man In Love, Chinese New Year hit Gatao: The Last Stray and Listen Before You Sing in the first half of 2021 — did not continue after cinemas reopened. But with a string of Golden Horse awards-nominated titles set for release from late October to December (the peak season for the country's most prestigious awards), local titles are expected to perform robustly in Q4.
New releases include Giddens Ko's fantasy romance Till We Meet Again, LGBTQ+ drama Moneyboys, horror comedy Treat Or Trick, dark youth drama Terrorizers, Tokyo International Film Festival's Asian Future competition title American Girl, and The Falls. The latter marks the second year in a row that director Chung Mong-Hong is representing Taiwan in the Oscars' international feature race, after last year's shortlisted A Sun.
The new titles are all Golden Horse contenders at the ceremony on November 27, and hopes are high that they will produce another record year for local films. Last year, with Hollywood blockbusters largely absent from cinemas, ticket sales for local films rose by 25% year-on-year and market share jumped to 17%, up from 7% in 2019.
The Catch
Dir. Hsu Che Chia
Hsu's film depicts the Indigenous migrant fishermen who set up camp along the Lanyang river in northeast Taiwan for four months each year, looking to catch the season's eel fry. The director also acted as cinematographer, capturing the harsh ocean winds, makeshift living quarters and harassment of the fishermen from local gangs. Producer Diana Lee's credits include documentary Small Talk, which won a Berlinale Teddy award in 2017. The Catch is a co-production between Taiwan Public Television Service Foundation (PTS), Japan's NHK and South Korea's KBS, and won the $36,000 (twd$1m) grand prize, best documentary and best cinematography awards at Taipei Film Awards. Contact: Taiwan Public Television Services Foundation
Far Away Eyes
Dir. Wang Chun-Hong
This Taiwan-France co-production focuses on a young photographer (played by first-time director Wang) who is at a crossroads in life, just as Taiwan is on the verge of its 2020 presidential election. Shot in black and white, the film captures the loneliness of a young generation that feels lost about its future. The project won the Micro Climat Studios prize at Marseille's FIDlab in 2019. Taiwan-based Italian producer Stefano Centini and Volos Films' Chang Chuti produce alongside 24 Images and Exocorpus Productions from France. Far Away Eyes will have its world premiere at the upcoming Golden Horse Film Festival. Contact: Rediance Films
Increasing Echo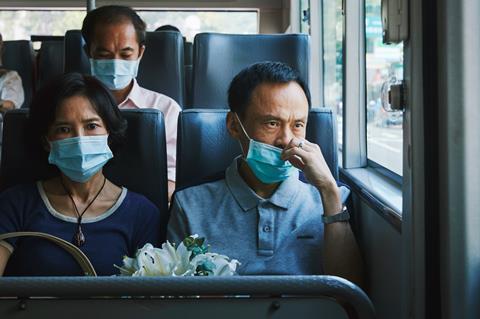 Dir. Chienn Hsiang
Following its world premiere at Busan, director/cinematographer Chienn's second feature is vying for two Golden Horse Awards: best adapted screenplay and best actress for Chen Shiang-Chyi for her performance as a repressed housewife whose distant husband (A Sun's Chen Yi-Wen) runs away from home after visiting his former mistress in a nursing home. Chen Pao-Ying produces for his Gray Wolf International Film Production banner. He is also the producer of Chienn's feature directing debut Exit, which won Chen Shiang-Chyi the Golden Horse best actress award in 2014. Contact: Chang Sanling, Gray Wolf International Film Production
Leave Me Alone
Dir. Fan Yang-Chung
Fan's feature debut looks at the food chain of love and loneliness, revolving around a lonely pimp and a troubled art dealer who feed on each other's need for company while descending deeper into chaos and misery. The cast includes Fandy Fan, Christina Mok and Wen Chen-Ling, a best supporting actress nominee at the upcoming Golden Horse Awards. Main investors include Yi Tiao Long Hu Bao International Entertainment and Eight Eight Nine Films. Fan's TV movie The Will To Power won four prizes including best director and best TV film at Taiwan's Golden Bell Awards in 2013. Contact: Yi Tiao Long Hu Bao International Entertainment
Raydio
Dir. Kaidi Zhan
Ray and Dio, the aloof father and son of the film's title, rarely cross paths because of their separate day and night shifts. But on meeting up for tomb-sweeping day, when they pay respects to their ancestors, the pair get lost while looking for the grandfather's resting place. Sixty-two-year-old Lin Ju, a well-known artist in Taiwan, has earned a nomination for best new performer at the Golden Horse Awards for his role as the father. Liao Ching-Sung, Hou Hsiao Hsien's regular producer/editor, produces Zhan's feature debut, which will premiere at the Golden Horse Film Festival. Contact: LunaGin Productions
Treat Or Trick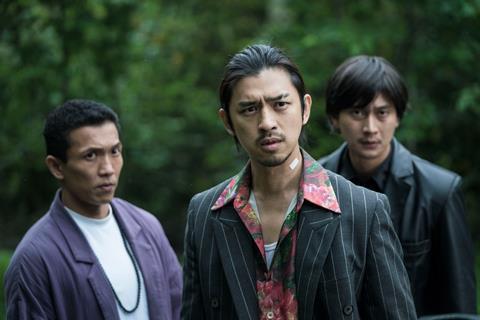 Dir. Hsu Fu-Hsiang
Starring Chen Bo-Lin, Liu Kuan-Ting and Chen Yi-Han, Hsu's feature debut is about an outlandish cop who tracks stolen diamonds to a remote village, where he encounters the bizarre residents and a female ghost. This Taiwanese remake of 2004 Korean horror comedy To Catch A Virgin Ghost won the jury's choice award at Bucheon International Fantastic Film Festival in July. The film's backers include Third Man Entertainment and Arthur Film Inc. The local release is scheduled for November 12 through GaragePlay. Hsu won best TV series and best director prizes for TV drama series The Way We Were at Taiwan's Golden Bell Awards in 2015. Contact: Olive Ting, Third Man Entertainment
You Have To Kill Me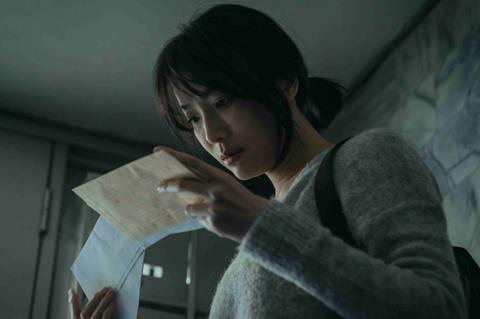 Dir. Chan Chun-Hao
Adapted from Feng Shi's novel of the same name, this crime mystery follows a cop who begins to unravel his fiancée's true identity after her death. The cast includes Cheng Jen-Shuo, Janel Tsai and Shih Ling Hsueh. With Studio76 Original Production as the main backer, the film recently closed Kaoh-siung Film Festival on October 31. Chan has previously directed TV movies for Taiwan Public Television Service such as The Roar and Viatical Settlement, which both received Golden Bell Awards nominations. Contact: Eric Chou, Studio76 Original Production