As a producer with US and UK distribution capability, STX has an advantage over companies that merely sell. John Friedberg shares insights on the eve of AFM.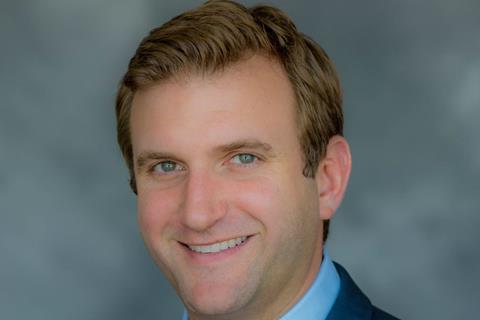 What's the order of business at AFM besides announcing last-minute projects?
We're super busy. Some films are in production, some in pre-production, and some are nearing completion and release. We have a diverse slate. [At AFM] the world will get a first look at Uglydolls, STX's first foray into bug-budget family animation… We're launching our first trailer and will have a presentation for our distribution partners.
We're also launching The Boy 2 starring Katie Holmes. This is our fourth collaboration with Lakeshore… In a place where Halloween and The Nun are doing enormous business, to go and make a film with a modest budget and distribute it wide in the US and UK and put it through out output partners is exciting, and that starts in January.
What volume are you dealing with as a distributor of content you produce, and as a seller?
As a production group, we're starting on 10-12 films per year and we're releasing more than 15 films with a combination of productions and domestic acquisitions. From an international acquisitions standpoint, we're able to secure five-six films per year, however we might make offers on more than 20 films.
What else does the company have in the production pipeline?
In January we're also starting Greenland, which is our big budget disaster thriller with Neil Blomkamp at the helm and stars Chris Evans. This was our massive acquisition in Cannes last year that's now coming to fruition… We're in production on 17 Bridges, a crime thriller that marks the first project Chadwick Boseman selected following the success of Black Panther and we're in week five. We're in week two on My Spy starring Dave Bautista. Seeing how funny he was in Guardians Of The Galaxy, our production group knew we had to put that talent to use. These titles is the core of our slate along with Second Act, our Jennifer Lopez comedy that comes out this December, and The Upside with Kevin Hart and Brian Cranston and that's coming out in January.
What works with international distributors?
High-concept, unique stories we haven't seen before, marketable talent, and directors with a proven track record don't hurt. But first and foremost is the story.
What keeps you up at night?
It's generally accepted that the challenge of finding US distribution or the rise of the streaming companies has caused disruption in the industry. Having US distribution and financing capabilities is one of the key reasons STX is so competitive. Regarding the streamers – we have found opportunities to work with them as partners and collaborators to enhance our business overall.
What's the strategic benefit of AFM?
It gives us an incredible opportunity for our international partners to meet with our domestic distribution and production partners here in Los Angeles on our home turf, and allows everyone to create a cohesive global plan.