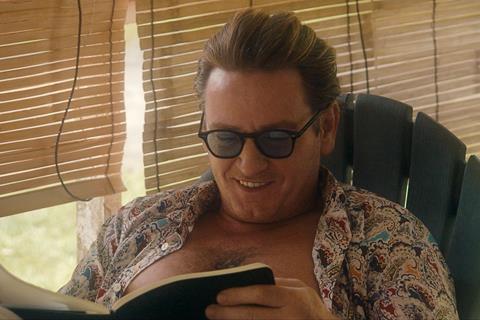 Small can be beautiful, as Carla Simon's Golden Bear win for Alcarras at the Berlinale in February confirmed. The prize coronated a new generation of Spanish filmmakers, many of them women. It is a generation that is being noticed internationally and drawing local audiences to the cinema for arthouse features. Avalon-Elastica released Alcarras in Spain on April 29, and it was the second-­most watched film on its opening weekend after The Northman, so far taking an impressive $1.1m (€1m) in a generally depressed market.
Alcarras's success is a timely reminder of the vibrancy of Spain's independent production scene. Isaki Lacuesta's One Year, One Night also screened in Competition at Berlin, while Official Competition by Mariano Cohn and Gaston Duprat made its world premiere in Competition at Venice. Also on the Lido was Pedro Almodovar's Parallel Mothers, for which Penelope Cruz won Venice's best actress prize ahead of the film's two Oscar nominations.
Platform partners
Independent producers are also partnering regularly with the VoD platforms on films that likely will not have a theatrical release.
"I believe the platforms will find a way to work with the local independent producing talent in a way that respects both the creativity and copyright [of the filmmakers] as well as coexisting with theatrical distribution for films that deserve to be discovered on the big screen," says Maria Zamora, producer of Alcarras. Her Elastica Films is developing Paula Ortiz's La Virgen Roja with Amazon and working on a number of productions involving VoD platforms.
"I do not believe independent production will disappear," says producer Alvaro Longoria from Morena Films, who is working on Iciar Bollain's series Far Away. "Without it, we would all be watching the same content over and over."
But it is a balancing act for indie producers. Valerie Delpierre, CEO of Inicia Films with credits including Summer 1993 and Schoolgirls, says: "We have to make sure new generations find rich content beyond easy-access products. As independent producers, the challenge is to protect talents and keep the IP."
Those talents are well-represented throughout Cannes' official selection and in Directors' Fortnight. Albert Serra plays Competition for the first time with Pacifiction (formerly Bora Bora), a Spain-France-Germany-­Portugal co-production set in Tahiti that stars Benoit Magimel, Cécile Guilbert, Pahoa Mahagafanau and Sergi Lopez. Serra's Honor De Cavalleria played in Directors' Fortnight in 2006, while more recently The Death Of Louis XIV was a Special Screening in 2017 and Liberté took an Un Certain Regard special jury prize in 2019.
Rodrigo Sorogoyen's The Beasts is being showcased in Cannes Premiere. The Galicia-set thriller stars Marina Foïs and Denis Ménochet as a French couple who clash with their neighbours over a proposed wind farm. It is a Spain-France co‑production between Arcadia Motion Pictures, Caballo Films and Le Pacte.
Sorogoyen has become a regular at international festivals: The Realm played at Toronto and San Sebastian in 2018 and Mother was at Venice in 2019. He also made the Movistar+ miniseries Riot Police in 2020.
Directors' Fortnight has selected Elena Lopez Riera's directing debut The Water. Writer/director Lopez Riera, a Screen International Spain Star of Tomorrow in 2021, made her debut in Directors' Fortnight in 2015 with her short Pueblo. The Water revolves around a village where some believe certain women are predestined to disappear with each flood. Lopez Riera used a non-­professional cast from the town of Orihuela alongside experienced actress Barbara Lennie, whose credits include Petra and Sunday's Illness, and newcomer Luna Pamies.
Indie talent
Along with Simon, Lopez Riera is part of the wave of women directors slowly transforming the indie landscape of the Spanish industry. It also includes Clara Roquet, whose first feature Libertad premiered in Critics' Week last year; and Alauda Ruiz de Azua with her 2022 Berlinale Panorama entry and Malaga Film Festival winner Lullaby.
Pilar Palomero has completed La Maternal, her second feature after Schoolgirls (a Goya winner and Berlinale Generation Kplus premiere), and is already at work on her third; Neus Ballus's The Odd-Job Men won the best actor and Europa Cinemas Label awards at Locarno 2021; and Carlota Pereda's Piggy premiered at Sundance 2022.
Belen Funes (A Thief's Daughter), Celia Rico (Journey To A Mother's Bedroom) and Ortiz (The Bride) are all working on their next projects. And in the wings are Estibaliz Urresola Solaguren, whose short film Cords (Cuerdas) is screening in Critics' Week with Anna Fernandez de Paco's I Didn't Make It To Love Her, a Bosnia-UK-Spain co-production. Urresola is working on her first feature, 20.000 Species Of Bees, which was selected for the Berlinale Co-­Production Market earlier this year.
Alberto Mielgo's animated short The Windshield Wiper premiered in Directors' Fortnight 2021 and went on to win the Oscar for best animated short. Indeed, animation is a growing sector in Spain with anticipated new features from Pablo Berger (Robot Dreams), Alberto Vazquez (Unicorn Wars) and the third film in the Tad The Lost Explorer saga.
Cannes is also welcoming back veteran documentary filmmaker Jose Luis Lopez Linares, who is presenting Goya, Carriere And The Ghost Of Buñuel (L'Ombre De Goya Par Jean-Claude Carrière) in the Cannes Classics section. It pays tribute to the work of Goya and also screenwriter Jean-Claude Carrière — so often linked to the work of Luis Buñuel — who died last year.
The Marché includes Alberto Rodriguez's Prison 77, a penitentiary thriller that delves into the years of Spain's transition to democracy after decades of Franco's dictatorship; Felix Viscarret's Staring At Strangers, based on the novel by Spanish author Juan Jose Millas; and Cesc Gay's comedy Stories Not To Be Told.
There is buzz around the wider crop of upcoming features. These include Carlos Vermut's Manticore, Jaime Rosales's Wild Flowers, Santiago Fillol's Matadero and first features from Alex Lora (Unicorns), Mikel Gurrea (Cork) and Alvaro Gago (Matria). Actor Juan Diego Botto has also directed his first feature: social drama On The Fringe, starring Penelope Cruz and Luis Tosar (Maixabel).
International names are also ready­ing new work for release later this year or in 2023. JA Bayona is in post-production on Society Of The Snow, a Spanish-language film for Netflix. It is based on the true story of a plane crash in the Andes in the 1970s. Oriol Paulo is readying God's Crooked Lines, his adaptation of a novel by Torcuato Luca de Tena, set in a psychiatric ward, also in the 1970s.
And as ever, Pedro Almodovar is keeping busy, having confirmed his first English-­language feature: an adaptation of Lucia Berlin's A Manual For Cleaning Women starring Cate Blanchett. Before that he is getting ready to shoot another short film, Strange Way Of Life, described as his personal take on the western genre.