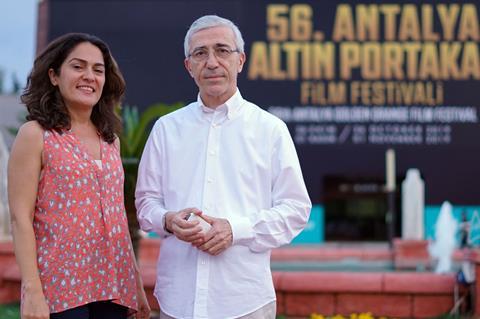 Turkey's oldest film festival, the Antalya Golden Orange Film Festival, opens its 56th edition this weekend under the stewardship of new festival director Ahmet Boyacıoğlu and artistic director Başak Emre and with a banner theme "Return to Roots".
Running Oct 26 to Nov 1 against the backdrop of the laid-back southern Mediterranean beach resort of Antalya, the event is traditionally Turkey's most prestigious film festival.
This year's edition sees the festival enter a new chapter following a two-year tug of war between Antalya's former mayor Menderes Türel, a member of President Recep Tayyip Erdogan's Justice and Development Party (AKP), and the country's independent filmmaking community over its direction.
Since the local city council bankrolls the festival, Türel was able to impose a number of changes to its format, including the suppression in 2017 of the 53-year-old national competition, which had been at the heart of the event since its launch in 1963.
He said the move was aimed at internationalising the festival as part of a larger strategy to transform Antalya into a major shooting hub, complete with its own studios.
Turkish cinema professionals countered these claims, saying the changes were tantamount to covert censorship and were aimed at stopping the screening of local edgy features as well as political statements by winners at the televised awards ceremony.
This led to a boycott of the 2017 and 2018 editions by Turkish filmmakers and producers and the creation of a rebel national competition back in Istanbul, running around the same time.
Türel's grip on the festival ended abruptly last March when he lost his seat to centre-left candidate Muhittin Böcek in local elections, which saw the AKP lose control of several major cities including Istanbul.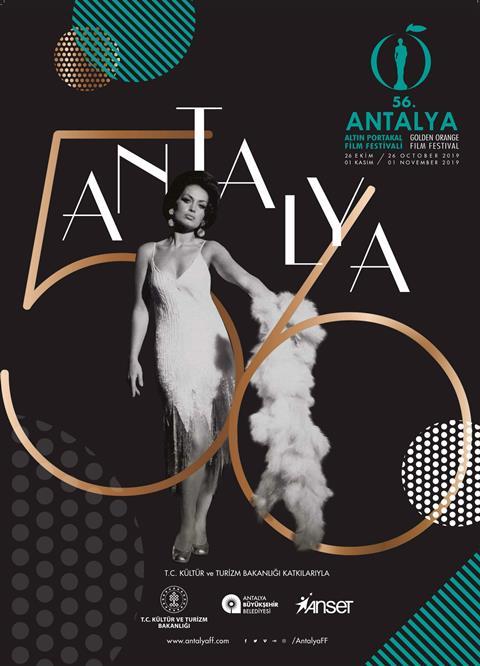 New management
Böcek has taken on the position of festival president but thus far appears to be taking a hands-off approach, appointing Boyacıoğlu and Emre to re-shape the festival.
The pair have recruited former Berlinale European Film Market chief Beki Probst, Israeli film journalist Edna Fainaru; former Istanbul Film Festival chief Hülya Uçansu and award-winning Turkish filmmaker Reis Çelik, whose works include Night Of Silence, as festival advisors.
Incoming programme advisors include Turkish film academic Ahmet Gürata, cinema critic and Fipresci member Cem Altınsaray, art critic Evrim Altuğ as well as Israeli Screen International critic Dan Fainaru and Swedish industry veteran Freddy Olsson.
Boyacıoğlu and Emre are well placed to take on the organisation of the event at such short notice due to the fact they also run the Ankara-based public-focused Festival on Wheels, which travels around Turkey showing a selection of new and international films.
"The Festival on Wheels takes place in December so this helped us as we were already working on that programme. It meant we were already plugged into the local and international film industry and had a good sense of what was coming up. Even so, pulling a festival together in just three months was a challenge," says Emre.
In the backdrop, Turkey's recent offensive against Kurdish fighters in northern Syria, which has been widely condemned internationally, has also thrown up an unexpected potential challenge in the final lead-up to the festival, as tensions ratchet up in the region.
Emre says that three international guests dropped out in the immediate aftermath of the Turkish offensive but adds that most of the original invitees are expected to attend.
Guests still due to attend include international jury members, German director Wolfgang Becker, Icelandic filmmaker Runar Runarsson, Dutch actress Johanna Ter Steege, Polish producer and Busan International Film Festival chief Jay Jeon.
Return to Roots
Boyacıoğlu and Emre's first action as head of the festival has been to reinstate the national feature competition as well as sidebars devoted to local documentaries and shorts.
They have also revived the festival's historic title of Antalya Golden Orange Film Festival, ditching the rebranded title of the International Antalya Film Festival of the previous two editions.
"Right back from when it started, Antalya was always the mecca for Turkish cinema. It was the main festival for Turkish premieres and the awards were important. In the 1980s and 90s. Other festivals emerged but Antalya was always the most important for the local industry," said Boyacıoğlu.
"The main reason for coming to Antalya was for the national competition. Everyone wanted it to be reinstated. As a candidate, the new mayor made an election pledge that if he won, he would bring it back, as well as the festival's original title, the Antalya Golden Orange Film Festival, which is the name Turkish people know it by."
The revived contest will feature 10 new Turkish features by both established and emerging directors.
"All the films are brand new from 2019. There are no 2018 titles. Eight of the films are Turkish premieres and six are world premieres. It's a going to be a strong showcase," says Emre. "A number of international film festival programmers are attending this year. We hope they'll end up selecting some of the contenders for their festivals in 2020."
Onur Unlu, whose 2009 drama Five Cities and 2014 crime thriller Let's Sin previously clinched top awards at Antalya, returns with tragicomedy Adventures Of Sukran The Lame, following a disabled young woman's efforts to connect with other people.
Leyla Yilmaz, who won praise for her 2011 debut picture A Handful Of Sea, will compete with a long-awaited second feature, the relationship drama Not Knowing.
First time works include Ozkan Yilmaz's Breath, about three disparate characters brought together by death, and Orçun Berham's Antenna, a timely drama set in a dystopian Turkey about a government's move to install a new "unifying" broadcasting system in every household in the country.
The selection also includes thriller Chronology, the new feature from Ali Aydin, who won Lion of the Future, or Luigi De Laurentiis Award for a debut film, with his first feature Mold in 2012. The work recently world premiered at Busan.
Kivanç Sezer's second feature, the comedy-drama La Belle Indifference which premiered at Karlovy Vary earlier this year, is also in the competition line-up.
The international competition also remains intact with 10 features in the line-up, comprising A Son, Beware Of Children, Castle Of Dreams, Let There Be Light, Only The Animals, Our Lady Of The Nile, The Diary Of Diana B., They Say Nothing Stays The Same, Those Who Remained and Three Summers.
Forum changes, departure of Zeynep Atakan
There have also been changes within the festival's respected Antalya Film Forum industry programme aimed at connecting local filmmakers and their projects to international partners.
Its creator, top Turkish producer Zeynep Atakan, who did not join the industry boycott of the previous two editions, has stepped down as director.
Boyacıoğlu says Atakan quit of her own volition following the election of Böcek but acknowledges it would have been difficult for her to continue in the role.
"Unfortunately, it's a bit like the situation you have in the UK, with the people who are for Brexit and against Brexit. What happened with the festival was very divisive," he said.
"Zeynep is a clever lady and a friend of ours. After the elections, she announced she would not be continuing. It was, in a way, a political decision. We didn't know if the new mayor would work with her but she left before it came up for discussion."
Atakan has been replaced by Ukrainian producer Olena Yershova. Working in Ukraine, Turkey and Georgia under the TatoFilm banner, her credits include executive producer on Sergei Loznitsa's My Joy as well as producer on Sharunas Bartas's 2017 aid convoy drama Frost starring Vanessa Paradis.
Yershova has kept its Forum's existing format – revolving around project pitches and work-in-progress screenings – broadly intact.
"There will be three sections, pitching for feature films and then work-in-progress for fiction features and work-in-progress for documentary," she says. "There are some 20 projects participating."
Around 60 international guests are scheduled to attend including Cannes Critics' Week general manager Rémi Bonhomme, Medienboard Berlin-Brandenburg CEO Kirsten Niehuus, Beta Cinema acquisitions chief Thorsten Ritter and Tribeca and Les Arcs festivals chief Frederic Boyer.
"We also have 20 festival professionals attending for work-in-progress as well as many Turkish distributors, TV stations and VoD platforms," adds Yershova. "It's shorter than last year but in terms of guests there are the same numbers."