The literary market has never been hotter, with networks and streamers creating landmark series and audience hits from a wide range of book properties. Screen talks to agents and producers about current trends in the competitive book rights marketplace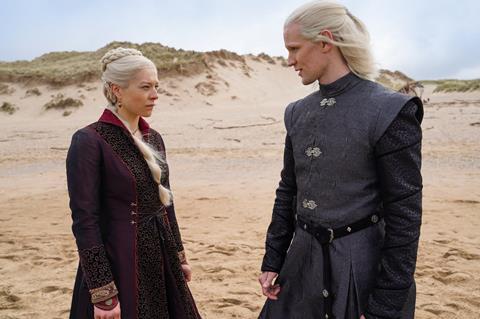 There's a virtual library of books behind this year's Primetime Emmy contenders — from literary award winners such as The Underground Railroad, through romance (the multi-title Bridgerton series), horror (Lovecraft Country), mystery (You Should Have Known, basis for The Undoing), fantasy (His Dark Materials) and modern classics (The Handmaid's Tale, The Queen's Gambit, The Mosquito Coast).
And there are plenty more pageturners coming soon to small screens. Among the dozens of book-based series set to debut over the next year or so are Amazon's mega-budget The Lord Of The Rings, HBO's Game Of Thrones prequel House Of The Dragon, Apple's take on Isaac Asimov's Foundation and Hulu and BBC's Normal People follow-up Conversations With Friends.
Television's literary bent reflects a book rights market that has lately become fiercely competitive. When a new book with TV potential hits the market, or even when rights to an older work become newly available, "it's like sharks circling a baby seal", says His Dark Materials executive producer Jane Tranter. "There is an absolute feeding frenzy."
The reason, suggests Tranter, whose UK independent Bad Wolf and its US sister company have several other book-based series in the works, is that now "the real estate of television is at least as powerful a player in terms of book adaptations as film".
Books have always provided TV producers with ready-made story­lines and characters, acted as a lure for writers and talent, and delivered brand awareness that can help in pitching a project to networks. Recently, however, with the film industry focusing more on mass-appeal blockbusters, TV budgets climbing and the limited series format gaining wider acceptance, the home screen has become a natural fit for book adaptations.
The strongest driver of demand for book rights, though, has been the streaming boom. Amazon showed its ambition more than three years ago when it paid a reported $250m for global TV rights to The Lord Of The Rings and since then, streaming services and their voracious appetites for content have been bingeing on book adaptations.
The effect has been to give authors and their agents more leverage in discussions about author involvement in TV projects and profit participation — and, of course, to drive to new heights the price of TV rights to the most-sought-after books. "Where option prices used to be in the low four figures, some of them are now in the high six figures," says Jill Gillett, co-head with Sylvie Rabineau of the book-to-film/TV division at Hollywood agency WME. "It just depends on [the property being] something that catches the zeitgeist, that's been packaged properly and that people really want."
Reputations to protect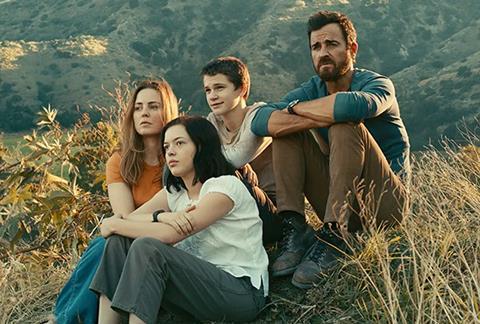 To track literary properties coming onto the market, most producers rely on submissions — of finished books, manuscripts or even proposals — from publishers and agents, and on scouts — independent consultants with close ties to the publishing industry. To secure properties, producers say, reputation, studio backing and creative response can be as important as deep pockets.
"It would be very difficult for us to compete in this marketplace if we didn't have the relationship with WarnerMedia, because options have become so much more expensive," says Rachel Rusch Rich, executive vice president of television at Lovecraft Country producer Bad Robot, which has a wide-ranging film and TV deal with the HBO and Warner Bros owner. "But once you're on the field it is a matter of having a take that feels compelling to the authors or their reps."
In fact, adds Bad Robot head of television Ben Stephenson, the more expensive literary properties "can become quite a weight on your shoulders. Sometimes as the price goes up, it forces us to ask ourselves if this is really the thing we want to push forward at the moment."
When it comes to identifying properties with TV potential, following publishing trends can be a fool's errand, according to Dante Di Loreto, president of scripted entertainment for North America at Fremantle, whose The Mosquito Coast series comes 35 years after the feature version of Paul Theroux's novel. "Often it's less about the hot book just coming to print than about a piece that may have been developed previously — maybe even produced as a feature film — that has the opportunity and the fanbase to be developed as a TV series," says Di Loreto, whose company is also developing a new series version of Mervyn Peake's fantasy classic Gormenghast.
Neither is current audience taste in book-based series a good guide, suggests Warren Littlefield, executive producer of The Handmaid's Tale (which also had a 1990 film incarnation) and upcoming adaptations including Jeff Bridges series The Old Man. "We don't focus on what is out there working," Littlefield insists. "We're more focused on why do we think something is important now. Your biggest upside is not following the herd, but cutting against it."
Thinking global
Streamers and networks have their own literary preferences, based on what they hope will attract writers on their wishlists and, of course, on what they see working for their increasingly global audiences. "Right now, people — particularly the streamers — tend to be looking for very propulsive, entertaining fiction," reports WME agent Gillett. "We are always on the lookout for what can play internationally, even though it's firmly rooted in the United States and it's an American production."
"We are also very focused on authors from other countries," adds Gillett's colleague Rabineau. "It feels like the market has opened up to that in such an inviting way."
Agents and producers suggest that while cycles of romance adaptations and female-centric thrillers may be coming to an end, outlets are currently keen on literary horror, grounded sci-fi, memoirs and other kinds of non-fiction, and books from and about under-represented groups. The latter area "has been a massive focus for us the last 12 months", says Bruna Papandrea, executive producer through her Made Up Stories of The Undoing. "A lot of what we're optioning, particularly the IP, is focused on that. Like everyone else, we want to represent the world we're living in."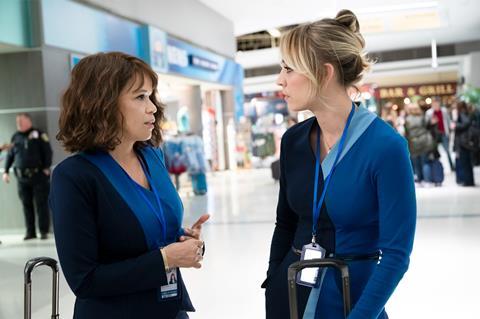 Among individual platforms, HBO, for example, is seen by some as becoming less about pedigree adaptations and more about populism, thanks to the global ambitions of the premium network's sister streaming service HBO Max (home to The Flight Attendant, another book-based Emmy contender). Apple TV+, meanwhile, is viewed as a buyer of adaptations that reflect the company's prestige tech brand. Its extensive slate includes Bad Robot's Lisey's Story, Bad Wolf America's Lady In The Lake and UK-based series The Essex Serpent.
Given its something-for-everyone remit, Netflix has the broadest appetite for adaptations. As a result, it goes beyond the latest hot titles by "looking at library [book properties] and different genres that we know audiences are interested in exploring", says Jinny Howe, the streaming giant's vice president of development for original series. "Just because something is a hot title doesn't necessarily mean it makes sense for us as a series," Howe explains. "We're trying to be really focused so that when we jump into [a project] it means something and it's not just chasing heat."
The eight Julia Quinn novels (plus a shorts collection) on which Bridgerton is based were brought to Netflix's attention by producer Shonda Rhimes. But, says Howe, they fitted into a content area — Regency-era Britain — that "we had identified and were looking to explore".
Netflix recently moved to take what Howe describes as a "more co-ordinated" approach to the book rights market by hiring Jordan Moblo as its first in-house director of literary scouting. Moblo came to the streamer from the creative acquisitions department of Disney Television Studios, a new division that serves as another indication of networks and studios' growing interest in the business of book rights.
With the TV industry getting back into production after a pandemic lull spent seeking out and developing books and other properties, the book rights market could now be set for a cooling-off period. Papandrea, whose upcoming book-based TV projects include Netflix's Anatomy Of A Scandal and Pieces Of Her and Hulu's Nine Perfect Strangers, says her company has "a bit of a backlog. We're getting so much made and we've been so actively developing that unless something's undeniable to me right now, I'm not chasing it for TV."
Rights sellers, though, suggest that as streamers' content spends continue to grow, producers and studios will look to the literary world as a vital resource. "We've sold a lot of stuff for development during the pandemic, so it'll be interesting to see what cuts through the clutter and gets made," says WME's Gillett. "But everybody is looking for a great piece of development, and producers also use that incredible material to attract writers, talent and directors to their projects. Having something extra­ordinary helps a producer put something together with the top-level talent."
10 Hot Books in Development
A Court Of Thorns And Roses
Recent 'high fantasy' series by Sarah J Maas following a mortal huntress taken to a world of faeries and monsters. Maas and Ronald D Moore to adapt for 20th Television and Hulu.
Free Food For Millionaires
Min Jin Lee's heralded 2007 novel about a daughter of Korean immigrants determined to find a place in New York high society. One of several Asian-American-centred series in the works at Netflix.
The Margot Affair
New York-based author Sanaë Lemoine's well-received debut novel, a mother-daughter story set in Paris. Originally optioned by Disney Television Studios' new book and IP acquisition department and now being packaged by producer Warren Littlefield.
Percy Jackson And The Olympians
Rick Riordan's young-adult novel series (also the basis for two recent features) centred on a teen who learns he is the son of Poseidon. In development at 20th Television for Disney+.
Roar
Irish writer Cecelia Ahern's short-story collection of darkly comedic feminist fables. Nicole Kidman and Cynthia Erivo to star in an anthology series ordered by AppleTV+ from Made Up Stories and Endeavor Content.
Song Of Solomon
Toni Morrison's novel about an African American boy's journey from the rust belt US city of his birth to the place of his family's southern origins. George C Wolfe is to write and direct a limited series for Fremantle and Playground Entertainment.
The Three-Body Problem
Cixin Liu's acclaimed sci-fi trilogy about humanity's first contact with alien civilisation. Game Of Thrones creators David Benioff and DB Weiss to write and executive produce for Plan B and Netflix.
Untamed
Bestselling third memoir by female empowerment author-activist Glennon Doyle about the importance of trusting your inner voice. Bad Robot to produce with Warner Bros Television.
The Vanishing Half
Hotly pursued Brit Bennett novel about twin light-skinned black sisters who end up living in different worlds, one black and one white. Issa Rae to serve among executive producers for the HBO limited series.
The Warlord Chronicles
Bernard Cornwell's trilogy mixes historical fiction with a reimagining of the King Arthur saga. Bad Wolf developing with US premium network Epix under the first book's title The Winter King.