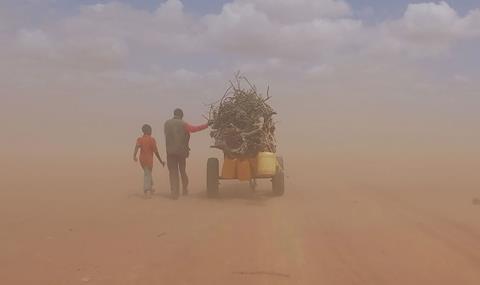 Chinese artist, filmmaker and political activist Ai Weiwei is in Venice with his large canvas documentary Human Flow, which looks at the global refugee crisis.
The film was shot in more than 20 countries with 25 film crews. The director-producer travelled all over the world to make it, sometimes spending a few days in refugee camps and sometimes staying for months.
Lionsgate handles sales, Amazon will distribute in the US. Backers include Participant Media.
Screen: How and why did you come to make this film?
Ai Weiwei: As an artist, I often get into very unfamiliar topics but that can give me an advantage, to come from zero, as innocent as a new born person.
The first time I went to the Greek island of Lesbos, I had no equipment. I was bringing my son for a vacation but I wanted to see what a refugee looks like. Who are they?
You are on this beautiful beach and then you see a dinghy, peacefully approaching the port right in front of us. I turned on my iPhone camera and started filming. What I saw was shocking and unbelievable - a baby being handed out (of the dinghy), women climbing out. There was nobody there to receive them.
I started to hear their stories. They had to walk 70 hours to reach the point where they can register. They sleep on the road. That made me so curious. They (the refugees) are proud people. They have dignity. They're not beggars.
Screen: How did the process compare to other films you have made?
Ai WeiWei: I have been making documentaries for years, art documentaries and human rights documentaries but always (making them) like guerrilla warfare. But to do a documentary to cover such a complex story, I had to find how to achieve that. Of course, immigration is not a new topic but today it is a crisis.
Screen: What was it like working with a big American company like Participant? Did they give you full creative freedom?
Ai Wei Wei: That's a good question. I started my film as an individual, as someone making a quick response without thinking about the consequence or the cost. I didn't know the film was going to be so big. Researchers needed to involved.
During the development, some investors heard about our topic, knew we were in need and moved in. My experience with them? I am a very picky and critical artist. If there is any restriction or anything in dealing with the commercial side, that would be a problem for the film. There was complete freedom left to me. For me, the relationship with these companies was very, very special. They were in touch with NGOs, human rights organisations, UN people, top American decision makers.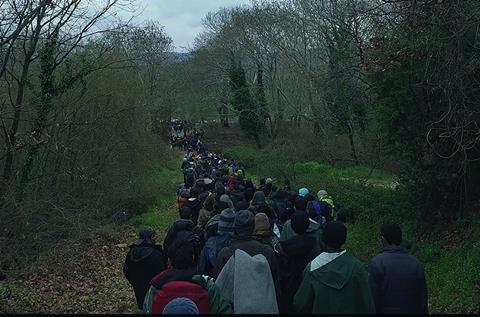 Screen: What are your ambitions for the film? How will you judge success?
Ai Wei Wei: For me, this film is not profit-making. If there is any profit, it will be for people in the refugee field. The many, many non-government organisations will receive those funds. It can help them a little bit [There was no word at time of publication whether other backers of the film would also pursue a similar path).
Screen: Did the Chinese authorities have any say in the film?
Ai Wei Wei: I am out of touch. They can't give me any orders anymore. After many years of detention, I got my passport. Now I am in Berlin and I have a studio there.