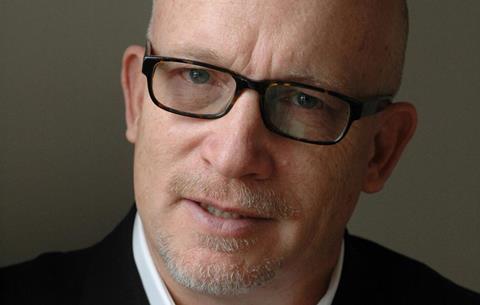 Speaking in Venice, Alex Gibney has revealed that Citizen K, his controversial new documentary about exiled Russian oligarch and Vladimir Putin opponent, Mikhail Khodorkovsky, will be submitted to the Moscow Film Festival.
Gibney is uncertain if, when and how Citizen K will be seen in Russia but says it will be submitted for selection in Moscow, which hasn't confirmed its 2020 dates but normally runs in late April.
"In large part, the film is financed by Amazon. We will see whether Amazon Prime is able to screen the film in Russia," said the US documentary filmmaker.
Gibney has confirmed that Citizen K, which screens out of competition in Venice and will also show at the Toronto and London film festivals, will be given a theatrical release in the US.
London-based Khodorkovsky, the former boss of giant oil company Yukos, was once among Russia's richest and most powerful men before his 2003 arrest and subsequent imprisonment. He has been on the Lido to support the film's premiere.
During production, Gibney met with Dmitry Peskov, Putin's spokesperson, in a bid to reach the Russian head of state himself. His request for an interview with Putin was declined as was his request to speak to Peskov on camera. "I think Khodorkovsky is a subject that is off base for them."
There is no mention of US President Donald Trump in Gibney's film. "Obviously, that is the subtext of the film," Gibney said. "Trump is so demanding and insistent that you always cover him. I think a more interesting way to detail the reflections of Trump is not to show Trump himself but only the reflections. You can see the contempt for the rule of law, you can see the contempt for truth, but in a way with a wink and a nod and a smile. It manipulates the media in a very clever and diabolical way. That is all very Trumpian – and very Putinesque."
'Illusion of democracy'
Gibney suggested Khodorkovsky, who spent several years in prison in Russia before Putin pardoned and released him in December 2013, was "not unlike Lance Armstrong," the disgraced cyclist who was the subject of his 2013 film The Armstrong Lie. "But I think Khodorkovsky, unlike Lance, went through more soul-searching and came out the other side a more changed man."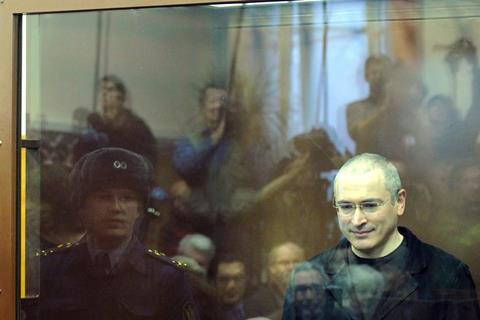 The US director speculated that the reason Khodorkovsky agreed to take part in the film is because "he wants to send the message that there are people working for a different kind of Russia. He still wants to influence what goes on there, even though it is very difficult as a man in exile outside the government apparatus to do so."
Khodorkovsky is the founder of Open Russia, which lobbies for democracy and human rights in Russia. He can't return to the country as he has been charged with murder and would face immediate arrest. During shooting, Gibney would speak to the former oligarch in the UK and then head off to Russia himself to explore his story further.
"Russia feels that it needs to preserve the illusion of democracy so it creates this elaborate theatre," Gibney said of the limited approval currently given to protesters and political opponents of Putin. He cited the "soft authoritarianism" of the Russian state.
Khodorkovsky has seen Citizen K and given it his own seal of approval. "The film embraces the contradictions of the man," Gibney said. "There is a very powerful moment when [Khodorkovsky] says he learned in prison that life is not about having, it is about being. That is a very enlightened view."
Gibney is used to his films provoking a backlash. He is still subject to harassment from Scientologists after making Going Clear: Scientology & The Prison Of Belief in 2015. "By the way, I am proud to know that if you Google me, the first thing you get is a link to an article by the Church of Scientology including short documentaries about me. It thrills me to know they're having to spend that much money to advertise that."
"Sometimes they show up at events in LA in particular," Gibney added. "Somebody from Scientology told me they're trying to get inside your head. So just don't let them inside your head."
The prolific documentary director revealed he plans to direct his first narrative feature soon but wouldn't divulge any further details at this time.