Alice Winocour talks to Screen about her Platform title Proxima, the story of an astrophysicist juggling astronaut training with bringing up her young daughter.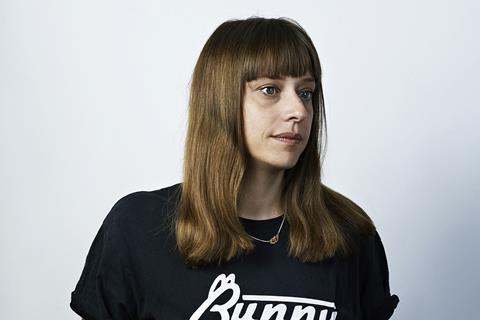 French filmmaker Alice Winocour returns to TIFF with space exploration drama Proxima, starring Eva Green as an astrophysicist who is selected for a mission that separates her from her young daughter.
The film, which premieres in Platform today, is Winocour's third feature-length work after gothic costume drama Augustine, which played in TIFF's Discovery sidebar in 2012, and psychological thriller Disorder (2015).
It follows Green's character, Sarah, as she undergoes gruelling preparatory training while attempting to be a good mother to her daughter with whom she has a deep, maternal bond, as well as juggling childcare responsibilities with her former partner.
At the same time, she is working doubly hard to prove herself as the lone female in an all-male, mixed nationality crew, played by Matt Dillon and Russian actor Aleksey Fateev. German actor Lars Eidinger plays her semi-supportive ex-partner.
Mothers as heroines
"It's a film about space exploration and also a film about women," says Winocour. "Cinema doesn't often show women as both a mother and a super-heroine. The only example I've come up with is Erin Brockovich, where we see the main character dealing with problems linked to her children.
"But, in reality, although things are changing for women with children, they still ultimately feel responsible for their education and [carry] a sense of guilt when they attempt to combine motherhood with having professional goals."
Winocour's desire to make a film set against the world of space exploration stems from a lifelong interest in the subject. "I've been fascinated with space and space exploration since I was a child. Over the years, I've read a lot around the subject," she says. Her research at the European Astronaut Centre in Cologne, Germany, where astronauts are trained for future missions run by the Paris-based European Space Agency (ESA), shaped the film's story­line as well as its details.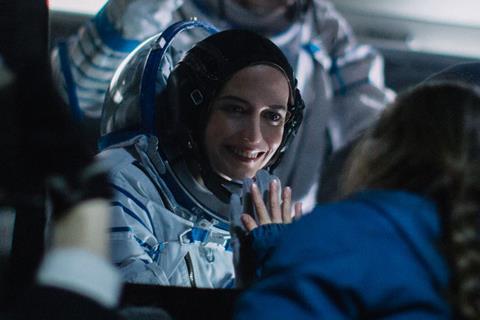 "As I met the trainers and visited the facilities, it struck me that all the work that goes into preparing an astronaut to leave Earth, all these years of training, have rarely been shown in cinema," she says.
What Winocour witnessed at the European Astronaut Centre also chimed with a long-gestating idea to make a film about a mother-daughter relationship. "It's a relationship I understand well because I have a daughter who is nine years old. As I spent time there, it dawned on me that the mother-daughter relationship was akin to mankind's relationship with the Earth, and that the astronaut's separation from Earth resonated with Sarah's separation from her daughter."
Proxima is produced by Winocour's longtime Paris-based producers Isabelle Madelaine at Dharamsala and Emilie Tisné at Darius Films with French film company Pathé Films and Germany's Pandora Film Produktion. Pathé International is handling world sales.
Winocour wrote the screenplay and shot the film against real-life backdrops including the European Astronaut Centre in Cologne and Baikonur Cosmodrome in Kazakhstan, a key launchpad for international space missions. "I wanted to be as close to the reality as possible," she says. "I met astronauts and trainers and wrote scenes with astrophysicists in Cologne. In a way, there's a documentary feel to the film."
The production was granted access to sensitive sites with the help and support of the European Space Agency, which approved of Winocour's desire to make "a European film", and gave her and the film crew accreditation as "astronauts".
"Often in cinema, space exploration is represented through the prism of America's space agency Nasa, and the astronauts are shown as sort of superhuman beings," she explains. "What struck me, after observing the preparation process, is that there is nothing more fragile and human than astronauts as they confront space."
"Ultimately, man is made to live on Earth," she adds. "When astronauts go into space, they push their bodies to the limit. They're a bit like mutants who change their bodies to cope with space."
In spite of the film's European context, Winocour has sought to remain faithful to the international nature of space exploration, mixing an international cast and multilingual dialogue. "The world of space exploration is like that. It's a community of humans, in which Europeans, Americans, Russians and others live and work together in order to confront space."