Screen's inaugural Arab Stars of Tomorrow showcases the region's up-and-coming young talent. Jordan's Amjad Al-Rasheed, director of short The Parrot, is gearing up for his first feature.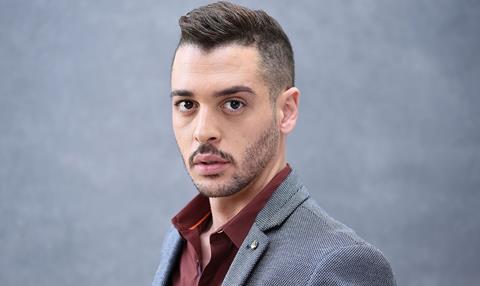 Amjad Al-Rasheed
Writer-director (Jordan)
At the age of 10, Jordan's Amjad Al-Rasheed declared to his mother that he wanted to be a director, and he has never looked back. His early exposure to cinema consisted mainly of Egyptian features showing on Jordanian TV. "I used to love the old black-and-white films with stars like Faten Hamama and Omar Sharif, but I've also never forgotten my first trip to a movie theatre in 1997 to see Titanic. For me, it was huge, like a dream, and cinema has remained like a dream for me ever since," says Al-Rasheed.
Like many aspiring film-makers in the Middle East, Al-Rasheed felt compelled to undertake a more mainstream degree before turning his full attention to cinema. But while studying business, he also built a portfolio of corporate films and shorts with which he applied to Jordan's Red Sea Institute of Cinematic Arts, which offers the first and only cinema Masters programme in the region, and made it into the inaugural intake of 2008.
Since graduating in 2010, Al-Rasheed has built a varied body of work, ranging from TV ads for brands including Samsung to music videos for popular Jordanian bands Autostrad and Akher Zapheer, and a handful of shorts including Bitter Days and Hit The Road.
He also worked with the UK-Jordanian actress Rania Kurdi on her hit comedy sketch series The Rania Show, which revolves around five stereotypical female Jordanian characters. "It was a bit like [the UK's] The Catherine Tate Show or Little Britain. No-one had ever done a sketch show like that here before," he explains.
Al-Rasheed will be attending Dubai International Film Festival (DIFF) this year with his period short film The Parrot. His most ambitious work to date, it revolves around a Moroccan Jewish family who move into a house in Haifa that has been abandoned precipitously by its Palestinian owners following the Israeli Declaration of Independence in May 1948. In their haste, the previous occupants left behind a talking parrot.
Egypt-based Tunisian actress Hend Sabry and Palestinian actor Ashraf Barhom star as the couple Rachel and Mousa, who suffer the talkative bird while their daughter Aziza attempts to build a rapport with it. The film is a highly original work both in terms of its treatment of the early days of the Middle East conflict and its stylised aesthetic. It is based on a short story by Al-Rasheed, inspired by his Palestinian grandmother's tales of her family home in Jerusalem and a pet parrot she left behind on moving to neighbouring Jordan.
Al-Rasheed wrote the script with co-director Darin J Sallam and fellow film-maker Rifqi Assaf, best known for road movie The Curve. He says the aesthetic of the film is inspired by the work of Swedish director Roy Andersson. "He has this very static style. I like the way he carefully composes the scene and the frame and that everything is choreographed," says the young director, who also cites Palestinian film-maker Elia Suleiman as a key influence.
The project won Germany's Robert Bosch Stiftung Film Prize in 2015, which helped fund the shoot with assistance from Jordan's Royal Film Commission (RFC). Roman Roitman of Cologne-based production company Monokel co-produced alongside Jordanian producer Deema Azar.
Al-Rasheed is now developing his first feature film, Inshallah It's A Boy — A Chapter From The Fabled Life Of Nawal. This revolves around recently widowed Nawal, whose brother-in law is pressuring her to sell the house so he can get his hands on inheritance from his deceased brother, based on Islamic Law. Nawal starts looking for a man to impregnate her in order to retain her right, and that of her only daughter, to keep their home. "It's about women's rights. I want to tackle the fact that Jordan is a male-dominated society in which women are too often the losers," explains Al-Rasheed.
Backed by RFC, Inshallah It's A Boy is being produced by Diala Al Raie — an experienced line producer whose credits include Rogue One: A Star Wars Story, Hyena Road, The Martian and Oscar-nominated Theeb — and the commission's Ayah Jardaneh. Al-Rasheed hopes to shoot the film next year.
Contact: Amjad Al-Rasheed, alrasheed.amjad@gmail.com
More Arab Stars of Tomorrow: