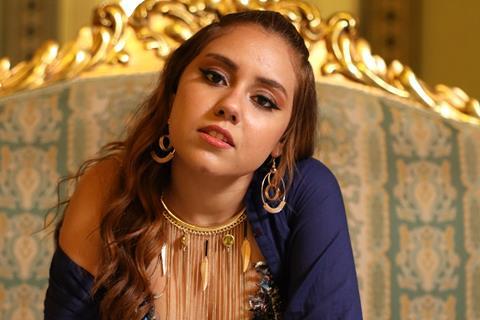 Egyptian actress Bassant Ahmed was catapulted into the international limelight earlier this year when she and co-star Basmala Elghaeish shared Tribeca's best actress prize for their performances in Ayten Amin's contemporary tale Souad.
Revolving around two sisters growing up in a small city in the Nile Delta, the feature is now Egypt's 2022 Oscar submission. It was feted with the Cannes 2020 label and played in the Panorama section of Berlinale's 2021 hybrid edition, before premiering physically in Tribeca.
Ahmed plays the part of the tragic older sister who navigates a double life, between the stultifying reality of her religious, conservative upbringing and a glamorous online fantasy persona.
Having been grounded in Egypt by the Covid-19 pandemic, the budding actress has yet to reap the benefit of Souad's international success. The invitation to Cairo for Arab Stars of Tomorrow marks her first physical appearance at a festival.
The Alexandria-based newcomer was working as a model when she heard that Amin was holding a casting session in her home city and decided to go along.
"They gave me a script to read but I asked if I could go off the script to give my own interpretation of the scene. They were fine with that, and the director loved it," she recalls.
Her approach chimed with the natural, improvised feel Amin wanted to achieve. Ahmed and Elghaeish, who plays the younger sister, were selected from some 200 candidates.
Amin rehearsed both actresses intensively, working on basic acting and delivery techniques, running through the script and getting both young women used to the camera.
"We weren't bound to the script, sometimes she would let us do our own thing and then keep some of the elements that came out," Ahmed recalls of the filmmaking process.
Now taking acting classes and studying English, Ahmed is seeking further roles but suggests it is a challenge for a youngster from the provinces to break into Egypt's Cairo-based film and TV scene.
This could be set to change with Ahmed's star on the cusp of rising locally as the film goes on general release in Egypt and the Middle East.
Contact: basantahmedd240@gmail.com