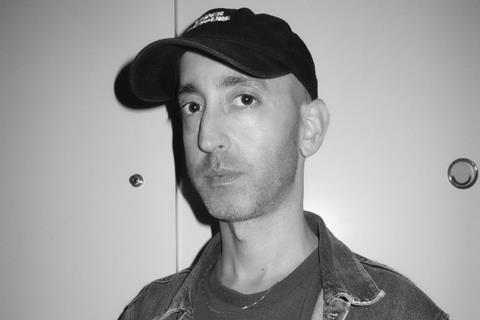 The winds of change are flowing through Jerusalem Film Festival (JFF) as it opens its 39th edition today (July 21).
The prestigious Sam Spiegel International Film Lab – running for the 10th time – has returned to its original slot under the aegis of the festival, after moving in 2018 to a date several weeks prior to the event.
For JFF artistic director Elad Samorzik, it makes sense to run the Lab simultaneously with the festival's industry offering, including the annual Pitch Point competition. "We have the same people coming and interested in both Israeli projects in the Pitch Point, and the Israeli and international projects in the Lab," says Samorzik. "So it works best for everyone."
There's still enough to separate the two strands, he believes. "The Lab is dedicated to projects in development stage – they come to JFF a few times and rewrite the script. The Pitch Point is for more developed projects, either in production or editing stage."
Projects this year include Maltese comedy-drama Zejtune, the new feature from Luzzu director Alex Camilleri, in the Sam Spiegel Lab. Featuring real artists from the Maltese folk scene, it follows a 30-year-old woman whose life is reinvigorated by an encounter with an elderly troubadour.
Scroll down for the full list of Pitch Point and Sam Spiegel projects and juries
The 2022 edition is Samorzik's ninth as artistic director, and his first without longtime collaborator Noa Regev, who left her role as CEO of festival parent Jerusalem Cinematheque to take over as CEO of the Israel Film Fund at the beginning of April.
However, Regev will still have a presence, both in the format and physically. "Noa took part in the preparations for this edition – she's a part of this festival as well," says Samorzik, who notes that his former colleague will be on the ground with Film Fund projects, and on the jury for the Sam Spiegel Lab.
"She's been a wonderful partner," he adds. "She has a great role at the Film Fund and can really influence and improve the situation of the Israeli film industry." The new Cinematheque CEO is Roni Mahadav-Levin, who Samorzik also praises as "a great partner".
The festival is back to its regular late July slot, after the 2021 edition was moved to late August-early September. "Last year Cannes had to move to July, and as we wanted to programme some films from Cannes, we had to move to August," says Samorzik.
Out of 200 total films, this year's festival includes roughly 100 international features, plus 20 Israeli features. Samorzik doesn't see the event as a post-Cannes showcase. "First of all, we have the Israeli competition – the biggest stage for Israeli cinema," he says. "Of course our audience is very keen on watching all the big directors but we're also promoting younger filmmakers, and we have the first feature competition, which we're very proud of."
Also returning is experimental strand Intersections, which has its own awards event. "Every person can find themselves in the festival," says Samorzik.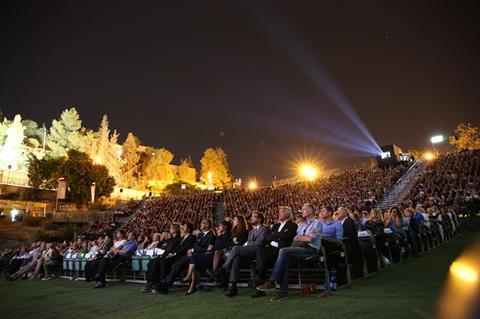 The return to strength is represented by an array of prominent guests from the international independent scene. Fresh from his Palme d'Or win, Ruben Ostlund is in Jerusalem today (July 21) to open the festival with Triangle Of Sadness. Charlotte Gainsbourg is attending the Gala screening of Yvan Attal's part-Hebrew-language drama The Accusation; while Rithy Panh will be in town to show his Berlinale 2022 title Everything Will Be OK.
Equally as important for Samorzik is the range of industry attendees, including Ukrainian filmmaker Alexander Rodnyansky, Triangle Of Sadness producer Philippe Bober, Berlinale executive director Mariette Rissenbeek and Louisa Dent, managing director at UK distributor-exhibitor Curzon.
International return
These guests from around the globe will be attending the festival's Industry Days, which Samorzik is "very proud" to see return for the first time since 2019. "Last year we had a beautiful edition but it was more local – this year it's much more international," he says.
Among the international films playing in the festival are Valentyn Vasyanovych's Ukrainian drama Reflection, in the In The Spirit Of Freedom strand, and Ukrainian director Sergei Loznitsa's Germany-Netherlands-Lithuanian co-production The Natural History Of Destruction in the Masters section.
There are no Russian films in the festival although not through any kind of boycott, simply because none were selected. "It's just by chance," says Samorzik. "We don't have anything against Russian filmmakers. We're not boycotting artists."
He sends his support to the Ukrainian people – "it's horrible what's going on there" – and believes that Russian dissidents are allies, not foes, in this conflict. "Many Russian artists, filmmakers, actors, programmers who are of Jewish descent actually fled to Israel," he says. "They are really suffering – they are targeted by the authorities. I don't think it will help the Ukrainians if we boycott the people who are fighting against the government in Russia."
Sales for 2022 are going "super well", with Samorzik predicting 70,000 visitors over the 11 days – on a par with the pre-pandemic numbers. Even as this year's festival gets underway, Samorzik is thinking ahead to next year – his tenth edition, and the festival's 40th, with the late-July slot already confirmed.
"I hate to flatter myself!" he jokes, on the topic of how the event has changed in his tenure. "[But] I think the festival has become younger, bigger, stronger."
Jerusalem International Film Festival 2022 Industry Days projects
Pitch Point
Production
Bella, dir-scrs. Zohar Shachar, Jamal Khalaily; prod. Thomas Alfandari
Fireworks, dir-scr. Yuval Aharoni; prods. Shlomi Elkabetz, Galit Cahlon
I Can't Say No To Myself, dir-scr. Hadas Ben-Aroya; prod. David Mandil
In A Minute You'll Be Gone, dir-scr. Hadas Ayalon; prods. Ayelet Kait, Amir Harel
Miracle In Beit Shemesh, dir-scrs. Idan Hubel, Naftaly Gilksberg; prods. Estee Meckelberg, Haim Meckelberg, Tomer Meckelberg
Oxygen, dir-scr. Netalie Braun; prods. Adi Bar Yossef, Aviv Ben Shlush
The Sea, dir-scr. Shai Carmeli; prod. Baher Agbariya
The Vanishing Soldier, dir-scr. Dani Rosenberg; prod. Chilik Michaeli
What Is To Come, dir-scr. Ruthy Pribar; prods. Yoav Roeh, Aurit Zamir
Work-in-progress
The Altman Method, dir-scr-prod. Nadav Aronowicz
Eed, dir. Yousef Abo Madegem; scr. Yuval Aharoni; prods. Shlomi Elkabetz, Galit Cahlon
Foreign Influences, dir-scr. Phinehas Veuillet; prod. Marek Rozenbaum
The Future, dir-scr. Noam Kaplan; prods. Yoav Roeh, Aurit Zamir
Home, dir-scr-prod. Benny Fredman; prod. Shalom Eisenbach
Horse With No Name, dir-scr. Asaf Asulin; prod. Itay Akirav
Matchmaking, dir-scr. Erez Tadmor; scr. Havvah Deevon; prods. Shemi Shoenfeld, Yaki Reisner, Tsachi Cohen, Aviv Ben Shlush
Real Estate, dir-scr. Anat Malz; prods. Ital Tamir, Ami Livne
Jury: Frederic Boyer, Tribeca Film Festival & Les Arcs European Film Festival; Juliette Schrameck, Agat Films-Ex Nihilo; Louisa Dent, Curzon Artificial Eye; Jan Naszewski, New Europe Film Sales; Roman Paul, Razor Film Produktion
Sam Spiegel International Film Lab
After Dark (Alb-Fr-It) dir-scr. Erenik Beqiri; prod. Olivier Berlemont
Birth Right (Isr) dir-scr. Inbar Horesh; prods. Alona Refua, Maya Fischer
Ice And Cream (Isr) dir-scr. Oshri Zeituni; prod. Kobi Azran
Debts (Isr) dir-scr. Roni Kuban; prod. David Mandil
Elka's Not A Shiksa (Isr) dir-scr. Aleeza Chanowitz; prod. Alona Refua
Fist Fights (Bel) dir-scr. Catherine Cosme; prod. Julie Esparbes
Flehmen Response (Ger) dir-scr. Lillah Halla; co-scr. Maria Elena Moran; prod. Julia Niethammer
Let Go Baby (Isr) dir-scr. Yair Agmon; prod. Tal Becher
Milk & Honey (Isr) scr. Lev Brodinsky; prods. Yael Perlov, Alma Ben-Zeev
Red Gold (Bel) dir-scr. Mathieu Volpe; prod. Delphine Tomson
Zejtune (Malta) dir-scr. Alex Camilleri; prods. Ramin Bahrani, Rebecca Anastasi
Jury: Ava Cahen, Critics Week; Laszlo Csuja, filmmaker; Kirsten Niehuus, Medienboard Berlin-Brandenburg; Noa Regev, Israel Film Fund; Alexander Rodnyansky, filmmaker