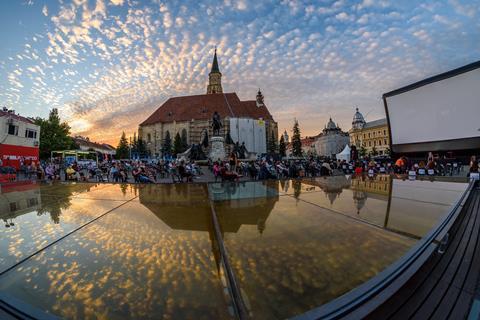 The 21st Transilvania International Film Festival (TIFF) kicks off today (June 17) with a gala screening of US writer-director Phyllis Nagy's Call Jane on the main Unirii Square of Romania's second largest city of Cluj-Napoca.
In addition to the main competition dedicated to first and second time directors and regular sidebars Supernova, No Limit, 3x3 and Full Moon, this year's line-up includes Focus sections on Poland and Israel and a Close-Up homage to the late Krzysztof Kieslowski.
On the eve of the festival artistic director Mihai Chirilov talks to Screen about films and filmmakers to look out for, the festival's initiatives for supporting the next generation of local filmmakers, and the eternal wranglings the festival faces over funding.
What are the world premieres with international potential at this year's TIFF?
Three of the 13 films in this year's Romanian Days programme are world premieres. Florin Piersic Jr.'s new film Nothing About Love and debuts by Victor Canache [The Goat With Three Kids] and Ligia Cionei [The Lost Year 1986]. What is interesting about them is that they are all independent films made outside of the regular funding circuit and having attracted private money. The Lost Year 1986 could easily reach an international audience given its topical subject about abortion during Communism at the time of Chernobyl crisis and its ambitious long takes.
The other two might strike a chord with adventurous programmers interested in either stylish urban stories with sexual undertones or traditional folk tales with a horror twist.
Many of the industry professionals coming to Cluj usually go to watch the Romanian films regardless of their premiere status. For example, a film like Snowing Darkness by Gabriel Achim premiered in Tallinn last year, but didn't travel much afterwards, so it's virtually an unknown film for most people. And they can see Alex Belc's Metronom if they missed the screenings in Un Certain Regard at Cannes this year.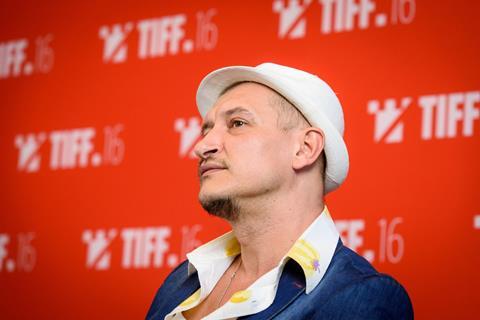 Who are the noteworthy regional filmmakers coming through?

The name that comes to mind is Bogdan George Apetri, who is one of the jury members for the Main Competition this year. He is a late bloomer because he was almost part of the Romanian New Wave with his first feature Outbound in 2010. But then there was a gap and everyone thought he had gone off the radar and disappeared - in fact, he is based in New York and teaching directing at Columbia University. All of a sudden, he came back two years ago with no less than two films, Unidentified and Miracle, which are both very different from what one usually expects from Romanian films because they are gripping thrillers with a strong visual style and intricate stories.
Other directors to keep an eye on are Emanuel Parvu, whose second film Mikado premiered in New Directors at San Sebastian last year, and Achim with his third feature Snowing Darkness which stars Bogdan Dumitrache as a filmmaker coping with the loss of his daughter.
How does TIFF help to support future generations of Romanian filmmakers?

One of the main aims of TIFF is to promote Romanian cinema, both for the local audiences as well as for industry professionals from abroad. Romanian Days give local filmmakers the opportunity to make contacts with foreign producers to develop possibilities for co-production in the future.
This year we have reformatted the Transilvania Talent Lab to open it up again to young talents and then accompany them after the festival in the raising of financing for their projects.
At the same time, we are working on developing opportunities for Romanian talents to work on television series through such initiatives as the Full Moon Script Contest and Drama Room.
Last year you launched a Coming Up Next for TV series. Do you have another selection for 2022?

The series selected for this year by the young film critic Laurențiu Paraschiv come from regions such as Serbia and Poland as well as far as the US, Israel and Scandinavia, but we are only showing a couple of episodes per series. We are still in the early days with this section to find the right audience, the right location and right scheduling. It's about creating a habit, that takes time.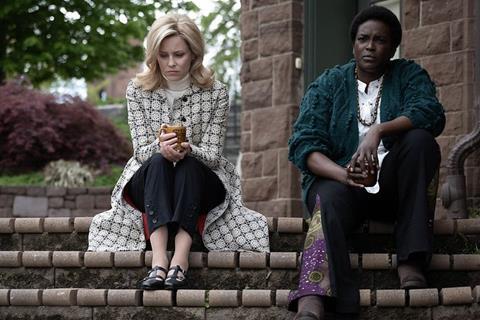 Please talk a little about the new competitive section What's Up Doc?

When we celebrated 20 years of TIFF last year, it was a landmark and when you hit a landmark, you try to come up with something new. When thinking of creating a competition section, we realised we couldn't have a general one for all documentaries because that would involve us having to consider so many films. We decided instead to focus on what you could call the new age of documentary, where the documentaries are no longer a mirror on reality, but increasingly flirt with fiction and are often conceived and made as fiction films. It is a hybrid genre of documentaries where you no longer know what is real and what isn't, seemingly reflecting the current state of things where you don't quite know when the fake news begins and what the real truth is anymore.
In last year's festival catalogue, TIFF president Tudor Giurgiu looked back on the first 20 years of the festival and remarked: "I have to admit that the biggest struggle remains the one with the Romanian state authorities, with a system that disregards us and fails to show even the faintest trace of respect." Has the attitude of the Ministry of Culture towards TIFF changed for the better this year?

Unfortunately, we still have the same problems with the Ministry of Culture and they even cut their funding for the festival by 20% this year with no further explanation. On the other hand, we have faithful partners in the local authorities of Cluj, the City Hall, and the mayor. They are very happy that the festival is taking place in Cluj, and it was thanks to our good working relationship and TIFF's international reputation that Cluj became a UNESCO City of Film at the beginning of this year.