Acclaimed cinematographer and photographer Tom Lowe makes his feature directing debut with Awaken, an epic, hi-tech film about humanity's relationship with technology.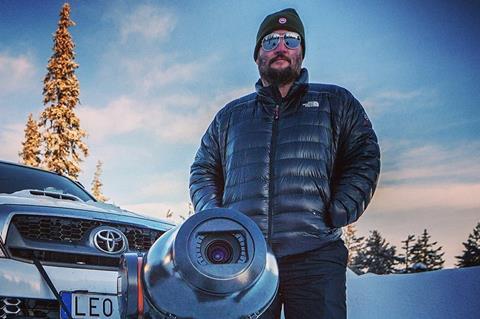 The ambitious project visits 35 countries and utilises advanced camera techniques to create its footage. The film counts Tree Of Life director Terrence Malick and pioneering visual filmmaker Godfrey Reggio, with whom Lowe worked with on the documentary Visitors in 2013, as executive producers.
Lowe's previous work includes 40-minute, non-narrative film TimeScapes, which highlighted the American south west by utilising the slow-motion cinematography technique timelapse. He has also worked as a second unit director on Malick's Voyage Of Time, and is credited as a cinematographer on the director's films To The Wonder and Knight Of Cups.
Awaken premiered as the opening night of this year's Tallinn Black Nights Film Festival in Estonia, which is one of the 35 countries the team visited.
How did Awaken originate?
It started out as a 40-minute IMAX film about the Middle East. Within a few months we expanded the project to make it worldwide. Over time the film drifted away from pure documentary to become a regular feature film, albeit with a minimalist plot.
Humanity's relationship with technology – why focus on that?
Look around at what's happening now, how rapidly technology is progressing: the rise of machine intelligence, cars starting to drive themselves, machines beating doctors in disease detection. This is just the beginning.
In the next few years, huge breakthroughs will be made in reinforcement learning and quantum computing that will stun humanity. We already feel it now, with people glued to their phone screens. Technology is a centripetal force. People can sense that something is coming, though they are not quite sure what. In times of uncertainty and rapid change, art and mythology can be a guiding light.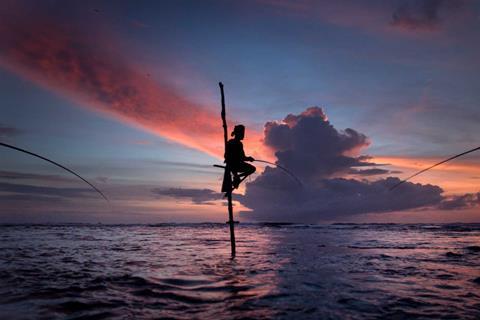 The film is evidently quite hi-tech. How did you shoot it?
We filmed primarily on the Vision Research Phantom Flex 4K camera. Awaken has an insane amount of super-slow-motion scenes, mostly shot at 938 frames per second, the maximum fps available at 4K resolution. We also relied heavily on Red Dragon, Canon C500, Sony A7-series and Canon 5D-series. We built quite a number of custom rigs to achieve some of these shots, they were advancements in motion-control robotics and gimbals.
You shot over five years in 30 countries – how was that funded?
We have private funding from Dubai. Without that support, Awaken could never exist. Imagine if I had walked in the front door of Disney or Warner Bros in 2012 and said, "Hi, I need $12m to make a film exploring the nature of time and existence. I don't have any idea where we will film, what we will film, or how long it will take." They would have called security and thrown me out onto the street.
Our backers in Dubai said, "Make a great piece of art. We don't care about money. Go crazy." And so I did. I don't think any artist has had a backer better than mine since the time of Wagner and King Ludwig II.
When did Terrence Malick become involved and what was his input?
I had been inspired to become a film director after seeing Malick's The New World in February 2006, so it was a dream come true to work with him. I had been shooting for Malick since 2010, working mainly on Voyage Of Time.
When my father passed away in 2015, Terry became something like a father to me, right when I needed one the most. Each film project is a journey and if you are on the right path, helpers will magically appear at the exact moment they are needed. The same is true of Godfrey Reggio. I learned more working with Godfrey for one month on Visitors than I could have learned in a hundred years at any film school. If you really want to learn, seek out a master.
What's your hopes for the distribution of this film?
The state of film distribution is a total disaster, a complete train wreck. Right now, it's all about opening weekend. You are lucky if your film stays in theatres for two weeks. What directors really want is for their film to have long legs, to play for months, or even years, at the cinema.
I don't want to see Awaken dumped into theatres thoughtlessly for a week or two, never to be seen again. Films like Awaken should not be playing at 11am on a Wednesday in some random multiplex. They should be shown only on weekend nights, only in cinemas with the best projectors and sound systems, not for weeks, but for years, assuming audience interest can sustain it.
Exhibitors like Alamo Drafthouse are leading the way on this kind of specialty programming. When I was editing Awaken in Austin, Texas, we often went to specialty screenings of films like Ferris Bueller's Day Off, or the Blade Runner 4K restoration. In my opinion, specialty screenings are part of the key to the future of cinema.
We are hoping to partner up with a distributor who can think outside the box, who can strategize with us to develop a bespoke approach for Awaken. We are already talking directly with a few exhibitors and will probably do some direct deals when and where it makes sense.
Estonia, a country known for technological innovation, feels like a good fit for the film's premiere.
Absolutely. I will be visiting at least one of their cutting-edge AI companies while I am in Estonia for the world premiere. I admire the beauty and soaring spirit of the Estonian people. A large percentage of Awaken was shot in Estonia.