Writer John Donnelly and director Ben A Williams (director) discuss their Bafta outstanding British debut-nominated feature.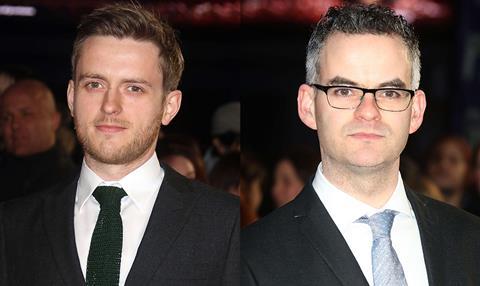 It was producer Duncan Kenworthy - whose credits include Four Weddings And A Funeral, Notting Hill and Love Actually - who came up with the idea of making a film adaptation of The Pass, John Donnelly's play starring Russell Tovey as a closeted gay professional footballer that had been staged at London's Royal Court.
"It's an extraordinarily powerful piece of writing," he told Screen International in a 2016 interview.
The producer approached his former assistant Ben A Williams, who had made a name for himself with his Tube Tube series of short films shot on the London Underground, to direct the project.
"Duncan called me one afternoon, started describing it to me and asked if I'd consider directing a stage adaptation," recalls Williams. "I read the play and was hooked. It was the easiest decision of my career."
Kenworthy also recruited Donnelly, who taught theatre at London's Royal Central School of Speech & Drama until 2013 and had several plays produced, but whose screen highlight to date was writing two episodes for season two of Channel 4's Utopia.
The pair agreed on their ideal approach: keep it simple and similar to the play by "not opening up the action outside of the hotel rooms" in which the events take place.
"I wanted to pare it down even further, make it more claustrophobic, and Duncan agreed with me," says Donnelly.
Kenworthy fully financed the film through his production outfit Toledo Productions, with Tovey reprising his role.
The Pass opened the BFI's long-running LGBT festival BFI Flare at the Odeon Leicester Square and was released in the UK in December by Lionsgate.
For the filmmakers, the Bafta nomination is particularly gratifying because of the simple, concise nature of the production.
"It's a movie where all you have are the hard fundamentals of filmmaking," says Williams. Donnelly hopes the nomination will bring The Pass to a wider audience. "I hope people who might not otherwise have watched it now will. Any nudge in that direction is a good thing."