Twin Peaks exec producer Sabrina Sutherland tells Screen why making 18 hours of TV was like shooting nine features simultaneously.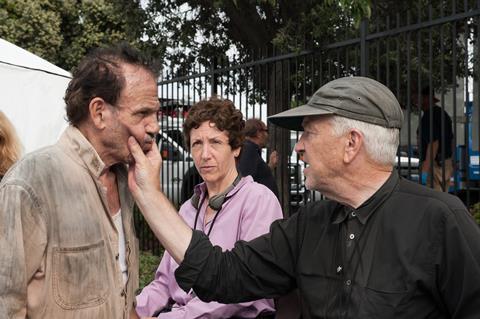 One of the pleasures of Twin Peaks, Showtime's limited series continuation of the cult classic 1990s drama, is seeing actors and characters from the original series return to the strange world created, and now expanded, by David Lynch and Mark Frost.
Audiences have been reacquainted with around 30 familiar faces, including Kyle MacLachlan's special agent Dale Cooper, Sheryl Lee's Laura Palmer, Michael Horse's Deputy Hawk, Sherilyn Fenn's Audrey Horne and the late Catherine E Coulson's Log Lady.
Returnees are, however, harder to find behind the scenes. Among those back on set was Sabrina Sutherland, production co-ordinator on the second season of the original - which ran from 1990-91 on ABC - and executive producer of the new outing along with Lynch and Frost, who also co-wrote the entire series.
"I was working on another series and watching Twin Peaks at night, and I fell in love with it," Sutherland recalls. "As soon as my show was over, I called the production office and asked if they needed a production co-ordinator."
The job led to similar credits on Lynch's features Lost Highway and Inland Empire, and a producer role on Twin Peaks: The Missing Pieces, Lynch's 2014 compilation of deleted and extended scenes from series spin-off feature Twin Peaks: Fire Walk With Me.
Yet even with her insider status, Sutherland — who has worked full-time on Lynch's various film, TV, art and music projects since 2008 — says plans for a new television venture came as a surprise. "It just blew me away," she admits. "Twin Peaks as a series was always done in my mind. David always loved the world, but he and Mark never talked [with others] about this at all."
The bigger picture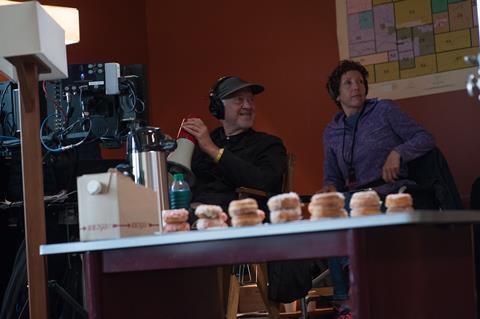 A major challenge when bringing the show back to screens was the scripts written by Lynch and Frost, which are set 25 years after the previous series and weave an elaborate story involving Cooper, his evil doppelganger and the dark forces of the Black Lodge.
With multiple locations, special effects and a huge cast — which also includes Naomi Watts, Jim Belushi, Harry Dean Stanton, Laura Dern, Tim Roth and Jennifer Jason Leigh — getting the 18-hour series made was like "wrangling nine feature films at one time", Sutherland explains.
"This show is unique in many ways," she says. "David always talked to me about it as a feature film, not as a television series. He didn't think of it as being episodic. That's why we call them parts, and not episodes."
Lynch, who directed all 18 'parts' of the series, "worked non-stop and outran all of us", although the tight 142-day shooting schedule sometimes caused frustration, as the making-of extras on the series DVD reveal. "He is such a happy person and such a delight to work with, but he knows what he wants," Sutherland concedes.
Producing the series for a premium cable network gave Lynch and Frost a level of creative freedom they had not enjoyed on the original series, which had to comply with the stricter standards and more rigid formats of US ad-supported broadcast television.
"Showtime allowed David to create and experiment, which is very necessary for any artist," Sutherland enthuses. And that, she suggests, could be a hopeful sign for the beleaguered art of independent film, in which Lynch — who has not directed a new feature since 2006's Inland Empire — made his name.
"I hope these pay cable companies - Showtime for sure, but any of them - are giving filmmakers and artists a chance," Sutherland says. "Because otherwise it could be a lost art, and that would be a crime."
As for Twin Peaks itself, the executive producer is not giving anything away about the possibility of a fourth television season, something Lynch has not ruled out in his few - and typically evasive - public comments since the release of the latest instalment.
"It would be really great and hopefully every-body would be open to it," is all Sutherland will offer. "But there haven't been any talks."