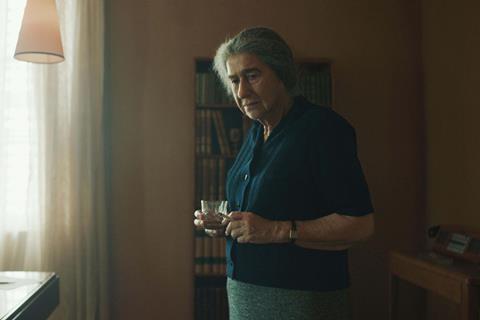 Berlinale Special
100 Years Of Disney Animation — A Shorts Celebration
Dirs. Walt Disney, Dave Hand, Ben Sharpsteen, Lauren Jackson, Wilfred Jackson, Jack Hannah, Jon Kahrs, Brian Menz, Jacob Frey, Hillary Bradfield
To commemorate the 100th anniversary of The Walt Disney Company, Walt Disney Animation Studios president Clark Spencer has curated a number of his favourite shorts for Berlinale audiences. The selection includes several rarely seen treasures from the studio's early years when sound and Mickey Mouse were first introduced to the world. Select shorts will screen on Disney+ but there is no plan to distribute the selection presented at the Berlinale.
Contact: Walt Disney Animation Studios
Boom! Boom! The World Vs Boris Becker (UK-US)
Dir. Alex Gibney
Gibney — who won the Oscar for best documentary feature in 2008 for Taxi To The Dark Side — turns his attention to rebuked German tennis star Boris Becker. The film boasts exclusive access to the sportsman over a three-year build-up to his court sentencing in April 2022, after hiding assets and loans to avoid paying debt. It is a co-production between John Battsek's Ventureland and Gibney's Jigsaw Productions, with financing from Lorton Entertainment. AppleTV+ will release in two parts.
Contact: Apple TV+
Golda (UK)
Dir. Guy Nattiv
Israeli filmmaker Nattiv returns to the Berlinale after his Toronto premiere Skin, which also played in Panorama in 2019. Here, he directs Helen Mirren as Golda Meir, Israel's only female prime minister, during the Yom Kippur War of 1973. Mirren received the Golden Bear for lifetime achievement at the 2020 Berlinale. She is joined by Call My Agent! star Camille Cottin and Schindler's List actor Rami Heuberger, alongside Israeli actor Lior Ashkenazi as soldier David Elazar. Golda is produced by Michael Kuhn, Jane Hooks and Nicholas Martin, with funding from Piccadilly Pictures.
Contact: Embankment Films
Infinity Pool (Can-Cro-Hun)
Dir. Brandon Cronenberg
The European premiere of Cronenberg's latest shocker arrives from its Midnight world premiere at Sundance. Alexander Skarsgard and Mia Goth star in the story of an author and his partner who take a trip to a luxury resort with a sinister underbelly. Infinity Pool producers are Karen Harnisch and Andrew Cividino of Toronto-based Film Forge, and longtime Cronenberg collaborator Rob Cotterill. Daniel Kresmery served as Hungarian co-producer, and Jonathan Halperyn is an executive producer. Neon released Infinity Pool in the US on January 27.
Contact: Celluloid Dreams
Kill Boksoon (S Kor)
Dir. Byun Sung-hyun
Written and directed by Byun, whose The Merciless (2017) premiered in Cannes' Midnight section, this Netflix feature stars Jeon Do-Yeon — a Cannes best actress winner in 2007 for Lee Chang-dong's Secret Sunshine — as a legendary assassin at a top-tier killing agency, leading a double life as a mother raising a teenage daughter. When her two identities come into conflict, she is thrown into an inevitable battle. Sul Kyung-gu (The Merciless), Kim Si-a (The Closet), Esom (Micro­habitat) and Koo Kyo-hwan (Peninsula) also star. The film is produced by See At Film and Netflix has confirmed a March 31 release on the platform.
Contact: Netflix
Kiss The Future (US-Ire)
Dir. Nenad Cicin-Sain
Produced by Ben Affleck and Matt Damon's Pearl Street Productions, Cicin-Sain's documentary recounts how rockers U2 came to play a satellite concert in Sarajevo during the Bosnian War. Pearl Street co-­produces with Ireland's Parallel Films. Cicin-Sain directed 2012 mystery drama The Time Being starring Frank Langella and Wes Bentley.
Contact: Kevin Iwashina, Fifth Season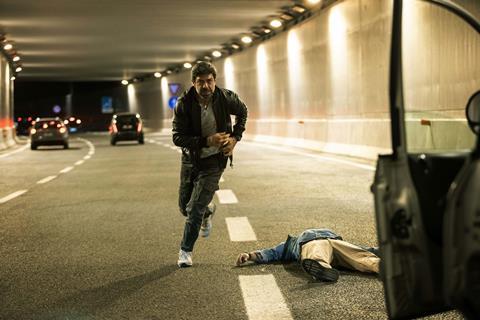 Last Night Of Amore (It)
Dir. Andrea Di Stefano
Actor-turned-director Di Stefano makes his Italian-language debut with this thriller about an honest cop working on a case the night before his retirement. Di Stefano's previous films, US indies Escobar: Paradise Lost (2014) and The Informer (2019), were critics' favourites, while lead Pier­francesco Favino won praise for his turns in last year's Nostalgia and 2019's The Traitor, both Cannes Competition titles. Producers are Indiana Production, MeMo Films, Adler Entertainment and Vision Distribution, in collaboration with Sky and Prime Video. Universal Pictures International and Focus Features have international rights, excluding Italy where Vision will release, and Germany, Austria and Switzerland where it will be distributed by Square One.
Contact: Universal Pictures International
Loriot's Great Cartoon Revue (Ger)
Dirs. Peter Geyer, Loriot
This year marks the 100th anniversary of the birth of German humorist Loriot, whose animations were hugely popular with German audiences for over five decades. Here, director Geyer presents a 'revue' of his work, bringing together 31 cartoons that were originally made for tele­vision. Two gentlemen in the bathroom, a talking dog or an over-boiled breakfast egg — Loriot's characters and scenes have each been redrawn, some colourised, and they premiere on the big screen in 4K for the first time.
Contact: Salzgeber
Love To Love You, Donna Summer
Dirs. Brooklyn Sudano, Roger Ross Williams
This biopic of the disco legend is co-directed by Williams (Sundance 2023 selection Cassandro starring Gael Garcia Bernal, and 2019 Tribeca doc The Apollo) with Summer's daughter Sudano, who makes her feature directing debut. Love To Love You, Donna Summer uses unpublished archive footage, home video, personal audio and other materials to tell the life story of the Queen of Disco. The Polygram Entertainment slate has spawned documentaries such as Cannes 2021's The Velvet Underground and 2021 Primetime Emmy winner The Bee Gees: How Can You Mend A Broken Heart.
Contact: Polygram Entertainment
Mad Fate (HK)
Dir. Soi Cheang
This murder mystery marks Hong Kong director Cheang's second film in a row to premiere in Berlinale Special, following noir thriller Limbo, which played in the section in 2021. Lam Ka Tung, known for Limbo, and Lokman Yeung, the lead member of popular boyband Mirror, star in Mad Fate, about a teenage psychopath who is caught up in a game of cat-and-mouse with a deranged metaphysician. Johnnie To and Yau Nai Hoi from Milkyway Image serve as producers for this first film production backed by MakerVille, a new entertainment subsidiary of Hong Kong telco PCCW.
Contact: MakerVille
#Manhole (Jap)
Dir. Kazuyoshi Kumakiri
The first feature in five years from director Kumakiri centres on a young man who falls into a deep manhole on the eve of his wedding, turning to his smartphone in an attempt to escape. The lead is played by Yuto Nakajima, star of Isao Yukisada's 2015 drama Pink And Grey. Kumakiri was previously at Berlin in 1998 with his debut Kichiku and in 2001 with Hole In The Sky. The #Manhole screenplay comes from Michitaka Okada, who wrote hit features Masquerade Hotel and Masquerade Night. It was released in Japan by Gaga on February 10.
Contact: Keiko Yoshida, Gaga Corp
Massimo Troisi: Somebody Down There Likes Me (It)
Dir. Mario Martone
Martone explores the work of fellow Neapolitan filmmaker and actor Massimo Troisi, the so-called 'comedian of feelings' who died in 1994 the day after wrapping The Postman (Il Postino), the film that would make his name internationally. Martone, whose Nostalgia won plaudits at Cannes last year, aims to highlight Troisi's legacy as a filmmaker. Producers are Indiana Production, Vision Distribution and Medusa Film in collaboration with Sky. Medusa Film and Vision Distribution will release Somebody Down There Likes Me in Italy on February 19, the 70th anniversary of Troisi's birth.
Contact: Vision Distribution
A Place In The Sun (Ger)
Dir. Lars Kraume
Director Kraume is known for handsomely mounted period pieces such as 2015's The People Vs. Fritz, which picked up several prizes at the German Film Awards, and 2018's The Silent Revolution. Both were set in post-Second World War Germany, but his latest goes back to the 19th century with the story of a young ethnologist who is troubled by the cruel and racist treatment he witnesses in Germany's South West Africa colony. It is produced by zero one film in co-production with Studio­canal, Akzente Film, Wunderwerk and ZDF/Arte.
Contact: zero one
Seneca — On The Creation Of Earthquakes (Ger-Mor)
Dir. Robert Schwentke
John Malkovich stars as the Roman philosopher Seneca in German director Schwentke's historical drama, with Geraldine Chaplin and Tom Xander also in the cast. The film centres on Seneca's relationship with Emperor Nero, with the latter falsely accusing his one-time mentor of plotting his assassination. Schwentke's credits include 2010's Red starring Bruce Willis, 2009's The Time Traveler's Wife and 2005's Flightplan with Jodie Foster. His latest is produced by Filmgalerie 451 in co-production with Gretchen Film, Kasbah Films, ZDF/Arte and Dropkick Pictures.
Contact: Picture Tree International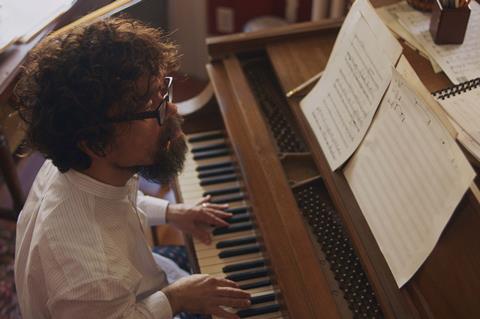 She Came To Me (US)
Dir. Rebecca Miller
Miller's Berlinale opener is a romantic comedy starring Peter Dinklage as a composer who has an attack of writer's block while working on his comeback opera. When his wife and former therapist (Anne Hathaway) suggests he seek out inspiration, it comes in an unexpected form. Marisa Tomei also stars in the New York-set tale from Round Films and Killer Films, produced by Damon Cardasis, Pamela Koffler and Christine Vachon.
Contact: Protagonist Pictures (international); CAA Media Finance (US)
Sun And Concrete (Ger)
Dir. David Wnendt
Wnendt's Sun And Concrete is an adaptation of the bestselling novel by top German comedian Felix Lobrecht. Both Wnendt and Lobrecht collaborated on the script. The story is set during the summer of 2003 and follows a group of Berlin boys as they search for weed, girls and a way to steal their school's computers. Wnendt's credits include hit 2015 black comedy Look Who's Back and 2013's Wetlands, which played at Sundance. Sun And Concrete is produced through Berlin-based Seven Elephants, run by producer Fabian Gasmia with Wnendt and fellow directors Julia von Heinz and Erik Schmitt.
Contact: Fabian Gasmia, Seven Elephants
Superpower (US)
Dirs. Sean Penn, Aaron Kaufman
Superpower chronicles the Ukraine-Russia war from the day of Russia's invasion, as the one-year anniversary on February 24 approaches. Penn was in Kyiv that day and has returned several times since, forging what appears to be a close bond with Ukrainian president Volodymyr Zelensky. Superpower co‑director Kaufman helmed the 2021 Vice Studios documentary Crusaders: Ex Jehovah's Witnesses Speak Out.
Contact: Kevin Iwashina, Fifth Season; Blake Levin, Fifth Season
Talk To Me (Australia)
Dirs. Danny Philippou, Michael Philippou
After its bow at Adelaide Film Festival last October, this horror film exploring teenagers' taste for risk and mind-altering experience, in this case delivered by messing with the dead, also screened at Sundance. It is the debut feature of the Philippou twins, behind the popular Racka­Racka YouTube channel. Causeway Films produced and funding was pieced together from festivals and government agencies, as is usual for a low-budget Australian film with clear potential.
Contact: Bankside Films
Generation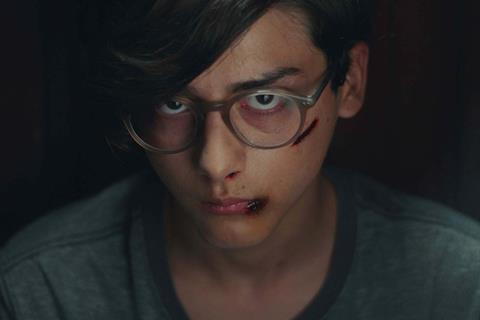 Enzo d'Alo's animation A Greyhound Of A Girl features The Banshees Of Inisherin's Brendan Gleeson among its voice cast. Based on Roddy Doyle's novel, the Kplus title unites seven countries in co-production, including the UK through GFM Animation, which also handles sales.
Berlin-based director Sonja Heiss presents When Will It Be Again Like It Never Was Before (sold by Beta Cinema), which is produced by Komplizen Film and adapted from Joachim Meyerhoff's novel about the child of a psychiatric clinic director.
A year on from the Russian invasion of February 24, Ukraine features in the selection through Alisa Kovalenko's We Will Not Fade Away, in which five teenagers in the Donbas region escape their brutal reality through a Himalayan expedition.
Negin Ahmadi's feature debut documentary Dream's Gate (Eli Image) sees the filmmaker meet Kurdish women fighters in a Syrian war zone; while non-fiction title Hummingbirds depicts two friends stuck in the immigration process on the US-Mexico border.
The past is equally present in Asaf Saban's Delegation (New Europe Film Sales), in which young Israelis confront part of their identity through a Holocaust memorial school trip.
Several filmmakers will hope the lure of creature features endures. Juan Sebastian Torales' Almamula follows a boy in a forest haunted by a beast that takes those who commit carnal sins; while Domien Huy-ghe's Sea Sparkle (LevelK) centres on a girl who holds an aquatic creature responsible for the death of her father.
Two Sundance winners make their respective international and European bows. Lio Mehiel became the first transgender person to win an acting award at Park City, for Vuk Lungulov-Klotz's Mutt (Best Friend Forever); while Axel Danielson's creative vision special jury award recipient And The King Said, What A Fantastic Machine (Heretic) also makes the trip from Sundance.
Youth takes centre stage in Zeno Graton's Belgium-France co-production The Lost Boys (Indie Sales), about two boys in a correctional facility; while Victoria Linares Villegas's doc Ramona sees teenager Camila meet other young girls in an effort to process her pregnancy.
Forum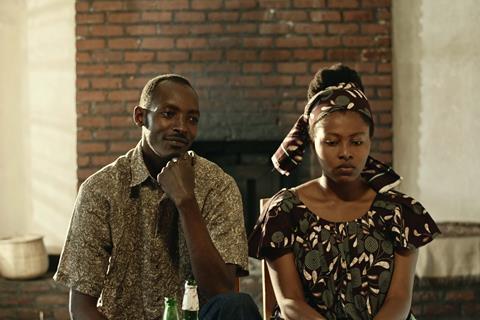 Twenty-eight features participate in the 2023 Forum selection, including 20 world premieres and 13 documentary titles. Highlights of this year's lineup include Ulises de la Orden's documentary The Trial, which — like the Oscar-nominated Argentina, 1985 — is focused on the prosecution of the leading members of Argentina's military dictatorship.
Two other documentaries, both world premieres, take different perspectives on the war in Ukraine. Luis Alejandro Yero's Calls From Moscow shows the experience of four young Cubans in the Russian capital following the invasion, while Piotr Pawlus and Tomasz Wolski's In Ukraine depicts the reality of life there over the past year.
Securing a Berlinale spot with Myriam U Birara's The Bride represents a step forward for Rwanda's film industry. Set three years after the country's 1994 genocide, the drama depicts a woman discovering a family's traumatic past after she confides in the cousin of a stranger who raped her. Past traumas are also in focus in Vlad Petri's Between Revolutions (CAT&Docs), a semi-fictional correspondence between women experiencing Iran under the Shah and Romania under Ceausescu, respectively.
France is well-represented with eight features, seven of which are world premieres. These include Susana Nobre's Portugal-France co-production Cidade Rabat, a coming-of-middle-age drama about a woman finding time for herself after her mother dies; and Claire Simon's Our Body, a documentary that explores what it means to live in a female body through attending a Parisian gynaecological clinic.
The sole UK title is Luke Fowler's Being In A Place — A Portrait Of Margaret Tait, which covers the life and work of the late Glaswegian filmmaker and poet.
Profiles by Ellie Calnan, Tim Dams, Patricia Dobson, Sandy George, Jeremy Kay, Rebecca Leffler, Wendy Mitchell, Jean Noh, Michael Rosser, Mona Tabbara, Silvia Wong