Already the winner of a Berlin prize this year, Japanese filmmaker Ryusuke Hamaguchi parks up in Cannes with Competition title Drive My Car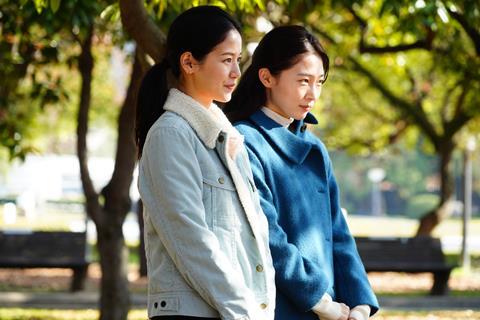 Japanese director Ryusuke Hamaguchi was recently in Berlin during its special summer event, to belatedly collect the Silver Bear he had been awarded back in March for Wheel Of Fortune And Fantasy, which follows three chance encounters in separate stories. Hamaguchi is now in Cannes barely one month later where his latest film Drive My Car is playing in Competition. Based on a Haruki Murakami short story, the film is about a stage actor/director (played by Hidetoshi Nishijima) who forms a bond with a female driver (Toko Miura) assigned to him during a festival. The Match Factory handles international sales.
It's not often a filmmaker gets to compete in two top-tier festivals back to back. How did this happy coincidence come about?
Wheel Of Fortune And Fantasy was produced in between projects. I wasn't in a hurry to finish it, but after filming the first two stories, I felt too much time would have passed if we waited further. We finished the last story and the post-production of the entire film during the time Drive My Car halted shooting for eight months last year due to the pandemic. Drive My Car was given a greenlight when I was making Wheel Of Fortune And Fantasy. I figured the two films would complete around the same time, but that they ended up so close was beyond my expectations. The pandemic had a lot to do with it.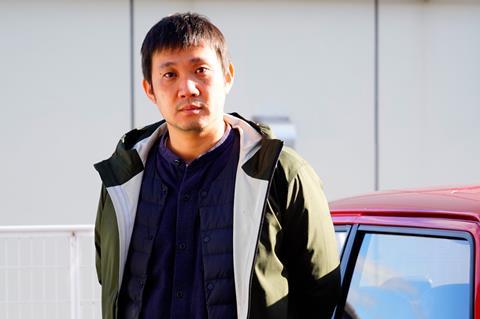 Had you considered adapting other stories by Murakami before deciding on Drive My Car?
I read Drive My Car in a magazine before it came out in the collection Men Without Women. I didn't think of adapting it at that time, but I felt I understood the story. The relationship between the two main characters, Kafuku and Misaki — their conversations in the car in particular — felt close to my heart. I was also deeply interested in Kafuku's work, as performance is a main theme for my films. My producer Teruhisa Yamamoto had suggested a different short story by Murakami, but I suggested Drive My Car and he agreed.
How do you bring out the best in your actors?
It's difficult to schedule rehearsals in a Japanese production unless it's a very dangerous action scene. But I made it clear that rehearsals were necessary for this film. What makes actors nervous is their fear of failure. They will relax in front of the camera if they can remember the lines very well. There are always budget and time constraints. But with good communications, the rehearsal process will establish a trusting relationship between us, which is the foundation of acting.
Did you speak to Murakami about the characters in this story?
I have never met or talked to Haruki Murakami in person. I wrote him a letter for the adaptation rights, which was delivered to him through my producer and his agent. We received a note of consent after that. I put a lot of thought into the characterisation and the dialogues. I've made changes in the setting and the plot, while keeping the spirit of the original story intact. I hope to hear Murakami's thoughts on my film one day.
Three main locations define the film: Tokyo, Hiroshima and snowy Hokkaido. Did you film them in any particular order?
We shot in the exact order as presented in the film. It was extremely helpful for the actors to shoot it this way. The eight-month gap for the shoot was between Tokyo and Hiroshima.
The characters are seen wearing masks only in the final scene, which serves as a reminder of the pandemic. Was that the last scene you shot?
This last scene was originally set abroad. While we were figuring out the travel options during the pandemic, there was another three-month gap in the shoot, which was good for the actress Toko Miura. Her cheerful expression at the end of the film indicates the end of a long journey and the beginning of a new one. I think it was only possible to capture this because it was the last day of shooting [in March 2021] after what ended up being a year-long shoot.
Murakami often references music in his writing. Did that influence the music in the film?
I listened to The Beatles' 'Drive My Car' a lot. I would be lying if I said I didn't dream of using the song but it's too difficult to get it, as expected. The song directly referenced from the original story is a string quartet by Beethoven.