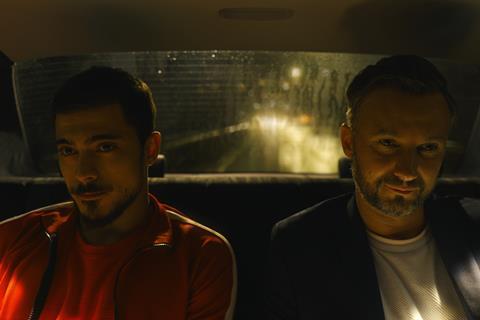 The news of acceptance in a coveted festival is a precious moment in the life of a film – for debut feature directors, especially. So to have that world premiere festival launch suddenly snatched away would be a hard pill to swallow for any filmmaker.
Like many festivals due to take place this year, BFI Flare 2020, which was set to run March 18-29 at BFI Southbank, London, fell victim to the coronavirus, a pandemic that has massively impacted all sectors of the film industry. But when the event, subtitled the London LGBTIQ+ Film Festival, was cancelled on March 16 just two days before the official start of the event, beyond their initial disappointment it left filmmakers with tough choices to make about the best next steps for their films.
Lithuania's Romas Zabarauskas, writer, director and producer of The Lawyer, was "super happy" when his third feature – a drama about a Lithuanian corporate lawyer who tries to help a handsome Syrian refugee he encounters in an online chatroom based in Belgrade – was selected for Flare.
"It's the biggest LGBT+ film festival in Europe and a great place for us to share our message and vision," he says.
Although The Lawyer received its market premiere at Berlin's European Film Market in February, with Wide Management handling sales, Flare was set to be its public premiere. With the support of Lithuanian Film Center, Zabarauskas booked travel to attend the festival, alongside three main cast members.
By the time Flare was cancelled, Zabarauskas had steeled himself for the news. "After SXSW got cancelled, I understood this is the likely scenario with BFI Flare as well. It was definitely an emotional moment for me. We have worked on this film for four years. I gave it all I could, and all team members were so supportive and enthusiastic about our upcoming premiere.
"However, I quickly realised it would be selfish to focus on that," he adds. "We will persist and find our audience despite the new challenges – health is our global priority right now. Once I understood that, it was easier to move on. I truly believe that in our industry we can't allow ourselves to be bitter – at least not for long."
Eammon Ashton-Atkinson had a particular reason for wanting his debut feature documentary, Steelers: The World's First Gay Rugby Club, to premiere at Flare: the King's Cross Steelers are a London team, and the Australia-born filmmaker was a member of it when he lived in London.
"Having my feature make its world premiere in NFT1 at BFI Flare was a dream come true," says Ashton-Atkinson, with reference to the BFI Southbank's 450-seat premier auditorium. "It was going to be one of those life highlights – a memory I would never forget."
Digital opportunity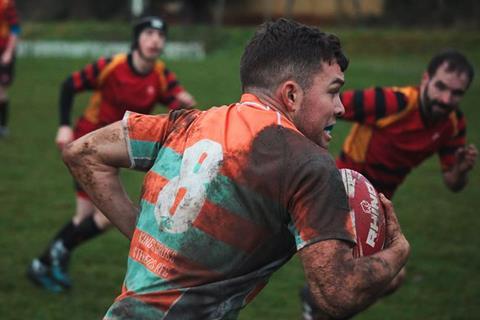 When the BFI cancelled Flare, it immediately set about the creation of BFI Flare At Home, an online festival combining selections from the 2020 edition with archive content. Filmmakers were offered the chance to have their titles hosted at the platform, and available to view by festival delegates and all those who had booked tickets for Flare.
"When BFI Flare asked me to put the film online, I thought long and hard about it," says Ashton-Atkinson. "But ultimately I want to have the experience of seeing my work projected on the big screen when it makes its debut. I'll only ever have one debut feature and one world premiere – and I am holding out hope that Steelers will still make its world premiere at the BFI when life returns to normal.
"Tickets sold out in four minutes so I am hopeful there will still be demand later in the year," he adds. "The BFI was totally understanding and supportive of the decision and have been great throughout the entire process."
Matthew Fifer, who writes, co-directs and co-stars in his debut feature Cicada – which was selected as the opening night gala of Flare – reached a similar conclusion. So, too, did writer-director Kelly Walker, whose drama My Fiona was likewise set to receive its world premiere at Flare.
Fifer explained that he wanted to preserve a live experience for Cicada, which he describes as "a personal project with autobiographical moments".
"Indie films live and die with festivals," he says. "I don't know if that will change, no matter how many pandemics we go through. So much of the experience is the theatre, the sound, the celebration, meeting people. Seeing something virgin, unadulterated by reviews is a pretty rare and beautiful thing."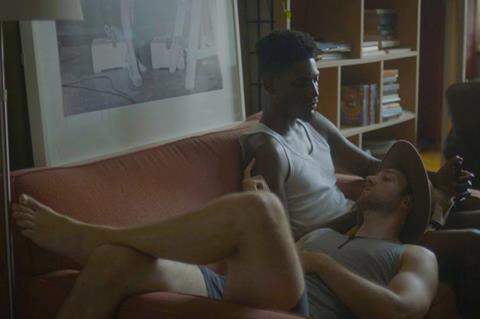 Cicada had been selected to play "a dozen" festivals in the wake of Flare, and, says Fifer, "most have either cancelled or postponed". But he remains sanguine that it will all work out, and has confidence in his sales representation, Jeffrey Winter at The Film Collaborative. "Cicada will see its day. I've waited a long time to tell this story, another few months won't hurt."
While it's easy to understand why a filmmaker would wish to retain their film's festival virginity, rather than experiencing a world premiere online, Walker believes that the whole topic may become moot.
"I think we'll see a dramatic shift in festivals and their eligibility requirements in regards to premiere status and completion dates," she says. "Filmmakers are already uniting and advocating for each other's films, and this community of festivals and filmmakers will prove to be stronger in the wake of all of this."
For director-producer Blaise Singh, whose documentary Pride & Protest looks at issues faced by LGBT black and people-of-colour communities, selection by Flare already proved a pivotal event for a film that was "made through our charity" (Make A Difference Entertainment), "led by volunteers" and "on a shoestring budget".
"We've had interest from other LGBT festivals around the world since the film was announced on Flare's schedule," says Singh.
The Pride & Protest team was also approached by a UK broadcast network keen to play the film during Pride month (June). "But we have decided to put that on hold until we complete a festival run and have a chance to talk with potential distributors," she says.
Taking the online leap
Among titles set to receive their world premiere at Flare, the one that most enthusiastically grasped the opportunity offered by BFI Flare At Home is The Lawyer. Despite being made available digitally only to press and industry professionals and not on the BFI Flare public platform – to avoid conflict with UK distribution plans – the film's team acknowledges Flare as The Lawyer's official premiere.
"Very early on, we decided that we didn't want to try to 'wait out' the pandemic and hold back the official festival premiere of the film," says the film's US-based publicist Marija Silk.
"We're proud to have our world premiere at BFI Flare, as the festival represents the film really well. And while it's unclear how long this pandemic will last and what the film industry will look like once quarantines are lifted, it's pretty certain that festival slates will be overloaded with films. We wanted to harness the world premiere momentum right now."
It's also relevant that Wide Management made a number of key territory sales on The Lawyer in Berlin. While announcement on those await contract signoffs, Wide's Loic Magneron comments, "The Lawyer was one of our best sellers of the EFM market. Intimate relationships are and will always remain a universal subject, and themes of migration are still more than relevant in 2020. We are confident about the film's potential."
Since Flare is acknowledged as one of the world's leading LGBT festivals, having effectively premiered there shouldn't hurt the film's chances of selection elsewhere, suggests Magneron. "We are receiving a lot of interest from film festivals in general, including many LGBT festivals worldwide."
Silk sees some upside in the curveball that has been thrown at The Lawyer. "We really wanted to retain our audience and be able to notify them when they would be able to see The Lawyer in their area, either in theatres or digitally – so we created a sign-up form for updates. Being able to see where our fans are based will be helpful with future distribution efforts."
She adds: "I would advise filmmakers in similar situations to begin devising a contingency plan for their films, prepare to be nimble in the rapidly changing festival and distribution landscape, and connect with the wider film community for advice and support.
"People are empathetic and ready to help now more than ever. There are drastic changes and restructuring ahead in the film world, and it's going to be up for all of us to rebuild it – more diverse and inspired than before."