Tiina Lokk, festival director of the Black Nights Film Festival in Tallinn (PÖFF), is skewered on the horns of a ferocious dilemma.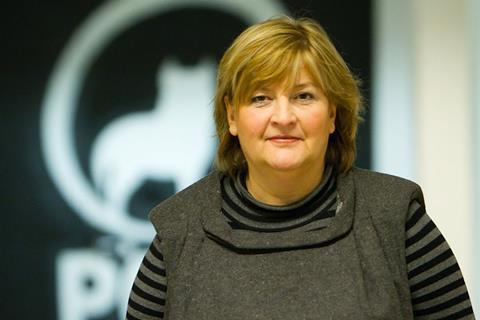 PÖFF is accredited by FIAPF as an A-list festival and has grown rapidly since it was founded in 2007. But it runs on a fraction of the budget of FIAPF's other A-list festivals, which include Tokyo and San Sebastian as well as Berlin, Cannes and Venice. Lokk has the ambition and vision to grow the festival but the fiscal reality of POFF makes this a daunting challenge.
Consider this: The annual budget for PÖFF is €1.5m, while the Berlinale, for example, is €25m including €7.7m from the German government. The Estonian government gives €335 000 annually to POFF, more than any other cultural event in Estonia. (It also receives between €65,000 and €75,000 annually from Creative Europe MEDIA.) However, Lokk's challenge is this is still not quite enough.
"We should be fully satisfied with the investment of public money into the festival," Lokk admits, pointing out the festival provides 24% of the festival's budget. "The support coming from the state seems to be decent in every way."
But Look points out the subsidies are not as generous as they seem. "There is hardly another film festival [of] such significance [that is] supported by their government with less than €1m," she says. "I must admit from time to time this is a source of frustration."
Of course all festival directors grumble about their budgets but in PÖFF's case, there are strong grounds for arguing for more. Black Nights Film Festival is now the second most recognised cultural/brand name in Estonia (after composer Arvo Pärt.) and yet suffers from a double whammy – public money is in short supply for arts events - but so is private money. As Lokk acknowledges, the "bitter truth" is this year's event has not reached its sponsorship targets. Smaller local companies are not prepared to invest in advertisements in the festival's outlets or to support "co-ordinated marketing activities," as she puts it.
The bigger ones tend to make their sponsorship decisions on what works best across the Baltics and the Nordic region – and are not concerned with the needs of specific markets like Estonia – or with events such as Black Nights. These companies' decision makers tend to be based in Warsaw, Helsinki or Stockholm. In other words, they are a long way from Tallinn. It is little consolation PÖFF is not the only Estonian event suffering. The country's major music festivals and even its theatres are facing severe financial challenges.
"Finding considerable international sponsors that would not only be interested in the Estonian market, but the bigger picture, is the next agenda," Lokk says.
But she points to a Catch 22. "To attract such patrons, we would have to become even greater and more visible and be able to afford A-list stars, but making that leap would require a lot of extra budget."
In theory, the Estonian economy is relatively robust. According to OECD forecasts, economic growth is forecast to reach 3.5% in 2019. The Government budget is expected to remain in surplus and the public debt to GDP ratio is among the lowest in the OECD countries. However, arts funding is clearly not a major priority. If anything, government policy is harming the cultural sector.
One bone of contention is the fact that the festival is not exempt from the 20% VAT charge on tickets. "The same rules apply to us as for any for-profit corporation," Lokk notes.
Thus far, attempts at lobbying the government to persuade it to make concessions to arts events have had no success whatsoever.
The frustration among the festival's supporters extends to local government too. Although support from the city council has increased from about €25 000 to €85,000 in the last two years, prominent local producer Ivo Felt, whose producer and co-producer credits include Estonian Oscar candidate Take It Or Leave it and festival favourite The Fencer, believes the Tallinn city authorities are not doing enough for an event from which they receive obvious dividends in the form of tourism and international attention.
"I feel [the level of city support] is not enough," he says. "The city is benefiting from the festival heavily. Having this really prominent festival really promotes us [in Tallinn]."
PÖFF has always looked in two directions. On the one hand, it is aimed at the local audience; on the other, it targets the international film community. The official language of the festival has always been English as a
reflection of its international leanings, The number of participating countries has continued to increase and industry guests and events are rising rapidly. More delegates and audiences members from Latvia and Finland have been coming too.
The very real question now is how the festival can grow further. To help answer this Lokk is contemplating organising a special event to which representatives all the world's other A-list festivals will be invited. This will give Black Nights organisers the chance to find out how the others court sponsors and keep their government backers onside.
"PÖFF is a festival young enough not to be embarrassed to ask for guidance and learn from its more established peers," Lokk acknowledges. "A festival is a lifelong learning process. "