Screen critics recommend the top films from this year's festival.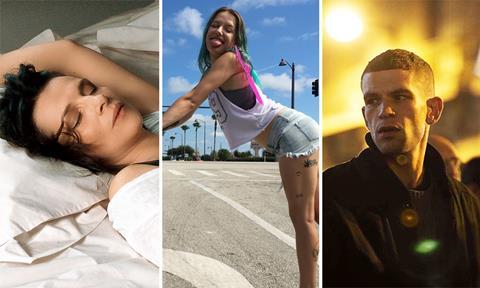 Read more:
Cannes 2017: full list of winners
The Square
Dir: Ruben Östlund
Our critic said: "The Swedish director's follow-up to his breakout feature, Force Majeure, is easily his most ambitious film yet. Taking well-aimed potshots at the contemporary art world and the attention-grabbing PR industry, it also raises questions of trust, responsibility and the increasing moral insulation of people in advanced societies."
International sales: Coproduction Office, market@coproductionoffice.eu
BPM (Beats Per Minute)
Dir: Robin Campillo
Our critic said: "Revisiting elements of his own experience, Campillo has created a bustling fresco of the personalities and politics of the ACT UP Paris community during the 1990s."
International sales: Films Distribution, bef@filmsdistribution.com
Loveless
Dir: Andrey Zvyagintsev
Our critic said: "Refraining from the much larger canvass he used for Leviathan, Zvyagintsev drills into each of his two main characters pitilessly, suggesting that on top of all their other emotional shortcomings, they have learned nothing from the past and will remain the same in future."
International sales: Wild Bunch, sales@wildbunch.eu
You Were Never Really Here
Dir: Lynne Ramsay
Our critic said: "Lynne Ramsay's first feature in six years is a brutal, unforgiving 21st century Taxi Driver with an awards-worthy performance from Joaquin Phoenix as a hammer-wielding, blood-soaked avenger in search of salvation."
International sales: IMR, ndevide@insiders-film.com
Jeune Femme (Montparnasse Bienvenue)
Dir: Léona Serraille
Our critic said: "This first film by writer-director Léona Serraille is full of snap and surprises as energetic scatterbrain Paula ricochets from situation to situation after getting dumped by a lover — her former teacher and prominent photographer Joachim (Gregoire Monsaingeon) — with whom she lived for a decade. Following its debut in Cannes (Un Certain Regard) this should travel."
International sales: Be for Films
The Rider
Dir: Chloe Zhao
Our critic said: "The Rider is a stunningly-shot film, its crisp imagery and livid sound design in natural harmony with piece and its South Dakota settings."
International sales: Protagonist Pictures, info@protagonistpictures.com
The Florida Project
Dir: Sean Baker
Our critic said: In his follow-up to Tangerine, director Sean Baker again incorporates nonprofessional actors to present a corner of the world that viewers might be quick to ignore otherwise, pinpointing something heartbreaking and true about the ways that people fall into vicious cycles of crime and desperation.
International sales: Protagonist Pictures, info@protagonistpictures.com
Faces Places (Visages Villages)
Dir: Agnès Varda
Our critic said: "A joyful celebration of the urge to create art and the duty to celebrate life. Festival programmers and arthouse distributors will find it irresistible."
International sales: Cohen Media Group, lmackiewicz@cohenmedia.net
Let The Sunshine In
Dir: Claire Denis
Our critic said: "It's a highly engaging departure for one of France's most adventurous cineastes, and with Binoche on radiant and witty form, it could prove to be one of Denis's more commercial propositions to date."
International sales: Films Distribution, info@filmsdistribution.com
12 Days
Dir: Raymond Depardon
Our critic said: "A soberly filmed but emotionally gratifying introduction to an array of involuntary patients in a French psychiatric hospital. This non-competing Cannes Special presentation should be shown on screens large and small wherever quality docs find a home.
International sales: Wild Bunch, ediederix@wildbunch.eu