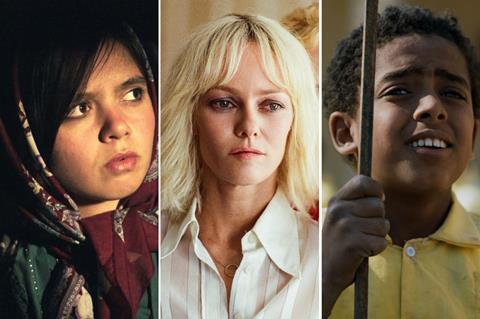 Screen previews the 21 titles playing in Competition this year, plus Out of Competition, Midnight and Special screenings.
Competition
3 Faces (Iran) - dir. Jafar Panahi
Panahi makes his Competition debut with this story of three Iranian actresses: one from the pre-revolution days who had to stop acting, one popular star of today and one girl longing to attend a drama conservatory. Previously a winner of the top prizes at Locarno (The Mirror), Venice (The Circle) and Berlin (Taxi Tehran), it is unclear at the time of writing whether Panahi will attend Cannes due to a 20-year filmmaking ban imposed on him by the Iranian government.
Contact: Celluloid Dreams
Asako I & II (Jap) - dir. Ryusuke Hamaguchi
Hamaguchi makes his Cannes debut in Competition with his eighth feature, which focuses on the titular Asako as she meets her boyfriend's perfect double two years after his abrupt disappearance. Based on the novel by Tomoka Shibasaki, it stars Masahiro Higashide and Erika Karata. Hamaguchi is best known for Happy Hour, a five-hour-long drama about four women in their late 30s that won a best actress award for its ensemble cast and a special mention for the screenplay at Locarno 2015.
Contact: mk2 Films
Ash Is Purest White (China-Fr-Jap) - dir. Jia Zhangke
Mountains May Depart's Zhao Tao and Liao Fan — who won Berlin's best actor award in 2014 for Black Coal, Thin Ice — head the cast of Cannes veteran Jia's latest film, his fifth Competition entry. Set in China's underworld, this tale of love and betrayal follows a young dancer from a remote industrial town who fires a gun to protect her mobster boyfriend during a fight between rival gangs. On release from prison five years later, she sets out to find him. The Motorcycle Diaries cinematographer Eric Gautier shot the film. Jia first competed for the Palme d'Or with 2002's Unknown Pleasure and won the best screenplay prize for 2013's A Touch Of Sin.
Contact: mk2 Films
At War (Fr) - dir. Stéphane Brizé
After their fruitful collaboration on The Measure Of A Man, Brizé and actor Vincent Lindon — who won the best actor prize at Cannes in 2015 for his performance in that gritty drama — have reunited for another socially engaged tale, this time about a union leader fighting a factory closure. Longtime collaborators Christophe Rossignon and Philip Boëffard, based at Paris outfit Nord-Ouest Films, worked on The Measure Of A Man and are producing. Brizé began his feature career at Cannes with Hometown Blue, which screened in Directors' Fortnight in 1999.
Contact: mk2 Films
Ayka (Rus-Ger-Pol) - dir. Sergey Dvortsevoy
Winner of the Un Certain Regard prize in 2008 with debut fiction feature Tulpan, Kazakhstan-born Dvortsevoy is now promoted to the Competition line-up. Ayka follows a young Asian immigrant worker in Moscow who tries to track down the baby that she initially neglected. Producing partners are Germany's Pallas Film, which also backed Tulpan, Dvortsevoy's own Moscow-based Kinodvor Studio and Poland's Otter Films.
Contact: The Match Factory
BlacKkKlansman (US) - dir. Spike Lee
The arch provocateur returns to Competition for the first time since Jungle Fever played the Croisette in 1991. Lee's latest is inspired by the true story of Ron Stallworth, an undercover African-American police officer who infiltrated the Ku Klux Klan. John David Washington and Adam Driver star, and BlacKkKlansman is produced by the team behind Get Out, among them Jordan Peele and Jason Blum. Focus Features will release in the US on August 10 shortly before the first anniversary of the race-related violence in Charlottesville, Virginia. Universal handles international distribution.
Contact: Universal Pictures International
Burning (S Kor) - dir. Lee Chang-dong
Director Lee was last in Competition with 2010 best screenplay winner Poetry. His Secret Sunshine won the best actress award for Jeon Do-yeon in 2007. Co-written by Lee and Oh Jung-mi, Burning is based on Haruki Murakami's short story Barn Burning, which was first published in The New Yorker magazine. Steven Yeun (The Walking Dead, Okja) plays a well-to-do man with a secret hobby, Yoo Ah-in (Veteran) plays a part-time deliveryman hoping to be a novelist and newcomer Jeon Jong-seo plays the woman who comes between them. The film is produced by Pine House Film, NHK and Now Film Co.
Contact: Finecut
Capernaum (Leb-Fr) - dir. Nadine Labaki
The third feature from Lebanese actress/filmmaker Labaki following Caramel (Directors' Fortnight 2007) and Where Do We Go Now? (Un Certain Regard 2011), Capernaum focuses on a rebellious teen who wishes to sue his parents for having him. Set in the titular Palestinian fishing village, the film features a cast of mainly non-professional actors, much like Labaki's previous works. It is produced by France's Les Films des Tournelles, which produced both of Labaki's previous features.
Contact: Wild Bunch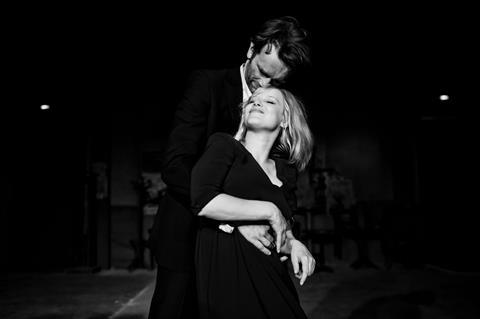 Cold War (Pol-Fr-UK) - dir. Pawel Pawlikowski
Pawlikowski's follow-up to the Oscar and Bafta-winning Ida (2015) is a Cold War-era love story set in Eastern Europe. The cast includes Tomasz Kot and Joanna Kulig, alongside Ida's Agata Kulesza, with Pawlikowski, Janusz Glowacki and Piotr Bordowski co-writing the Polish/French script. Backers include Film4, BFI, Protagonist Pictures and the Polish Film Institute. Pawlikowski's longtime partners Tanya Seghatchian (Apocalypso Pictures) and Ewa Puszczynska (Opus Film) produce along with MK Productions. Amazon Studios and Curzon respectively have North American and UK rights.
Contact: mk2 Films; Protagonist Pictures
Dogman (It-Fr-UK) - dir. Matteo Garrone
Last in Cannes with 2015 fantasy drama Tale Of Tales, Garrone, who has twice won the festival's grand jury prize for Gomorrah and Reality, returns to the Croisette with Dogman, which is based on a 30-year-old news story and centres on a man seeking revenge on an old friend who landed him in jail. Garrone also penned the screenplay for the film, which counts Oscar winner Jeremy Thomas (The Last Emperor) among its producers.
Contact: HanWay Films
Everybody Knows (Fr-Sp-It) - dir. Asghar Farhadi
Opening the festival for the first time after previously screening The Salesman (2016) and The Past (2013) in Competition, Farhadi's thriller stars Penelope Cruz and Javier Bardem in the story of a woman journeying from Buenos Aires to her native village in Spain for a family wedding that is soon disrupted. France's Memento Films, Spain's Morena Films and Italy's Lucky Red and Rai Cinema are producing, with the film released in France the day after its Cannes red-carpet premiere on May 8.
Contact: Memento Films International
Girls Of The Sun (Fr) - dir. Eva Husson
Three years after her debut feature Bang Gang (A Modern Love Story) premiered in Toronto's Platform section, writer-director Husson brings her sophomore feature to Cannes. Golshifteh Farahani stars as the leader of a real-life Kurdish female battalion that set out to liberate their town after it had been overrun by Isis extremists. Emmanuelle Bercot co-stars as a journalist embedded with the fighters. Lead producer Didar Domehri of France's Maneki Films/Full House won the Arte International Prize, given to the producer of the best Cine­Mart project, for Santiago Mitre's The Summit at Cannes 2017.
Contact: Elle Driver
The Image Book (Fr) - dir. Jean-Luc Godard
The legendary (and cantankerous) French new wave director Godard returns to Cannes four years after his previous feature Goodbye To Language won the jury prize. His latest project mixes fact and fiction to explore the contemporary Arab world, having shot for nearly two years in various Arab countries including Tunisia. Producers are Fabrice Aragno (who also serves as director of photography), Mitra Farahani, Anne-Marie Miéville and Godard. Wild Bunch distributes in France.
Contact: Wild Bunch
Knife + Heart (Fr) - dir. Yann Gonzalez
France's Gonzalez makes his Competition debut with his second feature following 2013 Critics' Week entry You And The Night. Vanessa Paradis stars in a late-1970s-set story about a Parisian TV executive seeking to restore her credibility with a more creatively ambitious production, which is disrupted when the cast is targeted by a serial killer. Charles Gillibert's CG Cinema (France) produces in co-production with Julio Chavezmontes's Piano (Mexico) and Consuelo Frauenfelder's Garidi Films (Switzerland), while Memento Films distributes in France.
Contact: Kinology
Lazzaro Felice (It-Ger-Fr-Swi) - dir. Alice Rohrwacher
For her first feature since 2014's The Wonders, Italian writer/director Rohrwacher returns to the countryside of her homeland for the tale of a man living on the margins of society who can travel through time. The cast of Lazzaro Felice — which translates as 'Happy As Lazzaro' — includes Sergi Lopez (Pan's Labyrinth) and Nicoletta Braschi (Life Is Beautiful). The film has been supported by Eurimages, Medienboard Berlin-Brandenburg and France's CNC, among others.
Contact: The Match Factory
Shoplifters (Jap) - dir. Hirokazu Kore-eda
Prolific Japanese filmmaker Kore-eda returns to Competition for the fifth time, reuniting with Like Father, Like Son star Lily Franky for the story of a shoplifting father-and-son duo and the little girl they take in from the street. Sakura Ando and Mayu Matsuoka co-star. Kore-eda first competed at Cannes with 2001's Distance, while Like Father, Like Son won the jury prize in 2013. His last Cannes outing came in 2016 when After The Storm played in Un Certain Regard.
Contact: Wild Bunch
Sorry Angel (Fr) - dir. Christophe Honoré
Director Honoré returns to Competition for the first time since 2007, when his musical romance Love Songs debuted in the festival's main selection. His latest is a bittersweet love story between a 40-year-old writer and a young literature student. Pierre Deladonchamps (Stranger By The Lake) and Vincent Lacoste co-star. Producers are Philippe Martin and David Thion from Paris-based Les Films Pelléas.
Contact: mk2 Films
Summer (Rus-Fr) - dir. Kirill Serebrennikov
Returning to Cannes after playing in Un Certain regard in 2016 with The Student, Russian director Serebrennikov presents a love triangle set in the 1981 Leningrad rock-and-roll scene. The film is produced by Russia's Hype Film and France's KinoVista. Accused of embezzling government funds allocated to his Platforma theatre project, Serebrennikov recently had his house arrest in Russia extended to mid-July, thereby preventing him from attending the festival.
Contact: Charades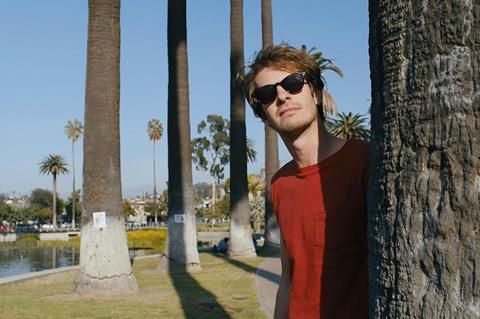 Under The Silver Lake (US) - dir. David Robert Mitchell
Mitchell has an enviable three-for-three record with Cannes, after his first two films The Myth Of The American Sleepover and cult hit It Follows both premiered in Critics' Week. Under The Silver Lake marks a step up to Competition. Andrew Garfield stars in the trippy crime tale as a curious mind who investigates missing persons from his neighbourhood. Riley Keough and Topher Grace also star. A24 acquired US rights in Cannes 2016 and will release on June 22.
Contact: IMR (Insiders MadRiver)
The Wild Pear Tree (Tur-Fr) - dir. Nuri Bilge Ceylan
Turkish auteur Ceylan — whose Distant, Climates, Three Monkeys, Once Upon A Time In Anatolia and Palme d'Or-winning Winter Sleep all played at Cannes — was a late addition to Competition with this story of an aspiring writer who returns to his native village in rural Turkey, where he becomes overwhelmed by his father's debts. The film's cast includes big-screen newcomer Dogu Demirkol, Turkish-Cypriot actress Hazar Erguclu and Three Monkeys' Ahmet Rifat Sungar. Zeynofilm's Zeynep Ozbatur Atakan produces in co-production with partners including Memento's Alexandre Mallet-Guy.
Contact: Memento Films International
Yomeddine (Egy-Aust) - dir. AB Shawky
Egypt's Shawky, known for his politically minded short films, graduates into Cannes' main programme with his first feature, the only debut selected for Competition this year. The film follows a Coptic leper and his orphaned apprentice who embark on a journey across Egypt to search for their families. The project received a development grant from Abu Dhabi Film Festival back in 2014 and was produced by two Cairo-based production outfits, Desert Highway Pictures and Film Clinic. Le Pacte is distributing in France.
Contact: Wild Bunch
Out Of Competition
The House That Jack Built (Den) - dir. Lars von Trier
Famed controversialist von Trier returns to the Croisette seven years after being declared "persona non grata" by the festival when his Melancholia competed in 2011. The Danish director's new film follows a serial killer (Matt Dillon) over the course of 12 years. Riley Keough, Uma Thurman, Bruno Ganz and Ed Speleers also star. Louise Vesth produces for Zentropa Entertainment in co-production with partners including Film I Vast, Copenhagen Film Fund and Slot Machine.
Contact: TrustNordisk
The Man Who Killed Don Quixote (UK-Sp-Fr-Port-Bel) - dir. Terry Gilliam
The epic quest to bring this Cervantes-inspired tale to the screen, which famously included an abandoned 2000 shoot starring Johnny Depp and Jean Rochefort, is finally over. The film stars Adam Driver as an advertising director shooting in rural Spain, where he encounters a man (Jonathan Pryce) claiming to be 17th-century nobleman Don Quixote. Amy Gilliam produces with Kinology's Grégoire Melin, Entre Chien Et Loup's Sébastien Delloye and Tornasol's Gerardo Herrero and Mariela Besievsky. Amazon Studios has North American and UK rights. Océan opens in France on May 19.
Contact: Kinology
Sink Or Swim (Fr) - dir. Gilles Lellouche
Mathieu Amalric, Guillaume Canet, Benoit Poelvoorde and Virginie Efira star in this story of a male synchronised swimming team. Actor/director Lellouche has appeared in French films including Tell No One, Love Me If You Dare and C'est La Vie!. Behind the camera he has directed shorts and co-directed 2004 comedy feature The Secret Adventures Of Gustave Klopp and 2012 anthology The Players.
Contact: Studiocanal
Solo: A Star Wars Story (US) - dir. Ron Howard
Hollywood's big appearance on the Croisette brings what has been a troubled spinoff. Howard took the reins of Solo: A Star Wars Story last year after Lucasfilm fired Phil Lord and Chris Miller — the duo behind The LEGO Movie — over creative differences. Ever the gentleman, Howard recently said that his predecessors' fingerprints "are all over [the film] in ways that I'm very grateful for". Alden Ehrenreich (the Coen brothers' Hail, Caesar!) stars as the young smuggler Solo. Disney has set a May 25 global launch for the tentpole.
Contact: Walt Disney Pictures
Midnight Screenings
Arctic (Ice-US) - dir. Joe Penna
Mads Mikkelsen stars in the tale of a man stranded in the Arctic who, after a near-rescue, must decide whether to stay in the relative safety of his camp or venture into the sub-zero tundra in search of salvation. Production took place in Iceland in spring 2017 and the producers are Armory Films, Union Entertainment Group and Pegasus Pictures.
International contact: XYZ Films; North America contacts: XYZ Films; CAA; UTA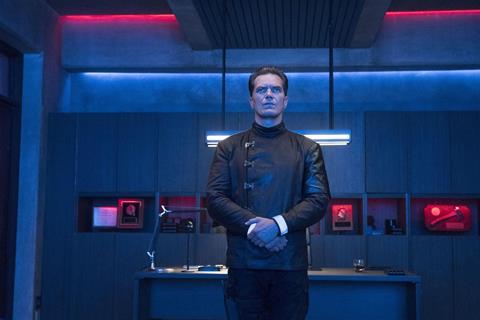 Fahrenheit 451 (US) - dir. Ramin Bahrani
Ray Bradbury's cult novel — named for the temperature at which book paper catches fire — was previously a 1966 Francois Truffaut film starring Julie Christie and Oskar Werner. Bahrani's credits include 99 Homes, which starred Andrew Garfield and Michael Shannon. The latter actor appears here opposite Michael B Jordan (also an executive producer) and Sofia Boutella. HBO Films produces.
Contact: HBO Enterprises
The Spy Gone North (S Kor) - dir. Yoon Jong-bin
Director Yoon will be in Cannes for the second time, following an Un Certain Regard berth in 2006 for debut feature The Unforgiven. His latest, based on true events from the 1990s, follows a South Korean agent who goes to North Korea undercover as a businessman to infiltrate its nuclear facilities. It stars Hwang Jung-min (The Battleship Island), Lee Sung-min (A Violent Prosecutor), Cho Jin-woong (The Handmaiden) and Ju Ji-hoon (Along With The Gods: The Two Worlds).
Contact: CJ Entertainment
Whitney (UK) - dir. Kevin Macdonald
Macdonald (an Oscar winner for One Day In September) and producer Simon Chinn (a double Oscar winner for Man On Wire and Searching For Sugarman) join forces on this documentary about deceased singer Whitney Houston. Executive produced by Houston's sister-in-law and former manager Patricia Houston, the film promises unreleased recordings and unseen home movie footage. Chinn produces with his Lightbox co-founder Jonathan Chinn and Happy Street Entertainment co-founder Lisa Erspamer.
Contact: Altitude Film Sales
10 Years In Thailand (Thai-HK-Fr) - dirs. Aditya Assarat, Wisit Sasanatieng, Chulayarnon Sriphol, Apichatpong Weerasethakul
Following the concept of Hong Kong dystopian omnibus feature Ten Years, this Thai version envisions the decade ahead if the current political situation remains unchanged. Since 2014, Thailand has been put under a military dictatorship that curbs dissent, with a new nationalism being promoted with its own narrow rules of correct thinking and action. Wisit was the first Thai director to screen in Cannes with 2000's Tears Of The Black Tiger, while Apichatpong won the Palme d'Or for 2010's Uncle Boonmee Who Can Recall His Past Lives.
Contact: Golden Scene
Dead Souls (China-Fr) - dir. Wang Bing
Returning to Cannes for the first time since 2007's He Fengming, Wang delivers an eight-hour documentary set in the Gansu province where the remains of countless prisoners — labelled as 'ultra-rightists' by the Communist Party during the 1957 Anti-Rightist campaign — were abandoned in the Gobi desert 60 years ago. Camille Laemlé's Les Films d'Ici is producing with Arte Cinéma (France).
Contact: Doc & Film International
The Great Mystical Circus (Bra-Por-Fr) - dir. Carlos Diegues
Based on a poem by Jorge de Lima, the fourth Cannes selection by Brazilian filmmaker Diegues chronicles five generations of the Kieps, a family of circus owners. It is produced by Luz Magica Productions, Portugal's Fado Filmes and France's Milonga Productions. Diegues has played in Competition at Cannes with Subway To The Stars (1987), Quilombo (1984) and Bye Bye Brazil (1980). H2O Films will distribute in Brazil.
Contact: Fado Filmes
La Traversée (Fr) - dir. Romain Goupil
Goupil is an award-winning actor and documentary filmmaker and a member of France's activist student generation of 1968. His new documentary is the story of his travels around France, trying to determine who 'the French' really are. Goupil's directorial debut, Mourir A 30 Ans, won the Camera d'Or in 1982.
Contact: Siecle Productions
Pope Francis: A Man Of His Word (Swi-Vat-It-Ger-Fr) - dir. Wim Wenders
Wings Of Desire director Wenders tackles the popular pontiff in this rare co-production with the Vatican. The documentary, which was filmed over two years, features exclusive behind-the-scenes footage of Pope Francis's many overseas visits and sees him addressing the viewer directly to answer questions about death, social justice and immigration. Other producers are Célestes Images, Solares Fondazione delle Arti, PTS Art's Factory, Neue Road Movies, Fondazione Solares Suisse and Decia Films. Focus Features has world rights.
Contact: Focus Features
The State Against Mandela And The Others (Fr) - dirs. Nicolas Champeaux, Gilles Porte
Produced by Julie Gayet and Nadia Turincev's Rouge Productions, this documentary looks at how the case against Nelson Mandela and his co-accused was developed and brought to trial. It also covers the period of the nine-month trial in 1963-64 and the sentence of life imprisonment. Champeaux is a French journalist, and Porte is a director and cinematographer for whom this is his third feature.
Contact: Versatile

To The Four Winds (Fr) - dir. Michel Toesca
Toesca's documentary relates how refugees from the Middle East and North Africa are impacting the lives of those in towns and villages of the Roya Valley, along the border between France and Italy, and looks at the French government's decision to close the border with Italy, forcing refugees to stay on the Italian side. To The Four Winds is Toesca's second feature following J'Irai Cracher Sur Vos Tongs in 2005. Sanosi Productions produce.
Contact: Jour2Fete
Don't miss out. Subscribe from as little as £2.35 a week with our Cannes Film Festival offer and receive unlimited online access.