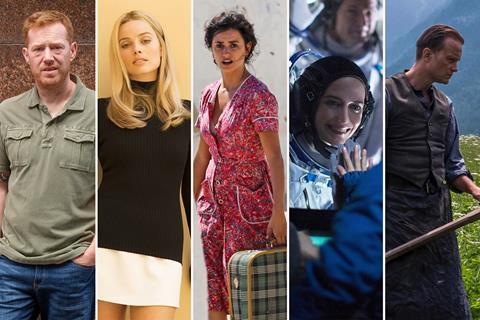 It is just a month until the Cannes Film Festival unveils the Official Selection of its 72nd edition, running May 14-25 this year, with the parallel sections following suit a few days later.
Screen has been talking with producers, sales agents, distributors and territory experts around the world to get a sense of what could be ready, what's hot – and what's not.
The spirit of the list is to be as global as possible, looking at titles from the big filmmaking nations such as the US and France and also delving into the smaller territories other lists miss.
Also, and this is important, it is not an attempt to pin down or guess what has already been confirmed for Official Selection or Directors' Fortnight and Critics' Week and increasingly ACID, which has come into its own in recent years.
Screen, like the whole industry, loves the thrill of announcement week in April and prefers to leave the job of unveiling the line-ups to Cannes general delegate Thierry Frémaux, Directors' Fortnight's newly appointed artistic director Paolo Moretti and Critics' Week head Charles Tesson.
Instead, we are attempting to figure out what could and what should be in serious contention for a moment of glory at the biggest film festival in the world.
Finally, this list is not exhaustive and readers may feel some hot favourites are missing. Please feel free to join the conversation in our comments box below if there are titles you think should be on this list.
North America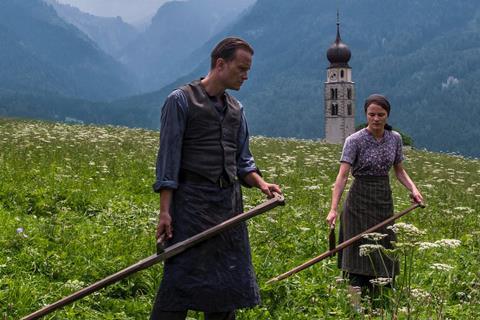 It has been a decade since Quentin Tarantino premiered a new feature in Cannes and hopes are high his new ensemble character comedy/drama Once Upon A Time In Hollywood, set against the backdrop of Hollywood at the time of the Manson murders, will land at the Palais des Festivals. Its selection would also tie in with the 25th anniversary of the Palme d'Or win for Pulp Fiction. Sony's US release date of July 26 suggests it's a distinct possibility.
A question mark hangs over whether Martin Scorsese, who has equally deep ties with Cannes, will be invited back with his Netflix-backed $140m crime saga The Irishman. The film risks becoming delegate general Thierry Frémaux's new ROMA if he is unable to broker a compromise deal that works for both the disruptive streamer and France's strong pro-theatrical lobby.
On the 30th anniversary of his debut feature Sex, Lies And Videotape winning the Palme d'Or in 1989, Steven Soderbergh's Panama Papers-inspired drama The Laundromat and David Michod's The King would face the same challenge if submitted.
James Gray's sci-fi drama Ad Astra starring Brad Pitt seems a more likely prospect. Four of Gray's seven features to date have premiered at the festival. He warned recently that post-production may not be completed in time but 20th Century Fox has retained the announced May 23 release date so fingers crossed.
Festival habitué Jim Jarmusch's zombie comedy The Dead Don't Die – starring the Cannes-friendly cast of Tilda Swinton, Bill Murray, Adam Driver, Chloe Sevigny and Steve Buscemi – is another hot favourite even though rumours are rife that it will not be ready in time.
Benedict Andrews' biographical thriller Against All Enemies, starring Kristen Stewart as French New Wave cinema icon Jean Seberg at a period in her life when she came under scrutiny from the FBI for her support of the civil rights movement, ticks a lot of boxes.
Other hopefuls include Robert Eggers's black-and-white fantasy horror film The Lighthouse, starring Robert Pattinson and Willem Dafoe, although it may end up getting held back for an Oscar push, and Benh Zeitlin's Wendy, his follow-up to Beasts Of The Southern Wild about two children on a mysterious island determined to find joy in life.
Kelly Reichardt's drama First Cow about fur trappers in 1820s Oregon is hotly tipped but may not be ready in time. She was last in Official Selection in 2008 with Wendy And Lucy. Ira Sachs' ensemble family holiday drama Frankie, featuring Isabelle Huppert, Marisa Tomei and Greg Kinnear, is also ready but its scheduled September 29 French release date suggests it is angling for an autumn slot.
Ari Aster's horror tale Midsommar, his follow-up to Hereditary starring Florence Pugh and Will Poulter as a couple who get mixed up in a cult while holidaying in rural Sweden, could find a home in a parallel section or a Midnight Screening slot.
Sundance hits The Farewell and Honey Boy, based on Shia LaBeouf's screenplay about his upbringing, are also eligible for Cannes splashes having only screened domestically so far.
And finally, will this be the year that Terrence Malick reveals his long-awaited drama Radegund about an Austrian conscientious objector in the Second World War?
CANADA
Xavier Dolan's drama Matthias & Maxime, about two friends who fall in love having never realised they could be attracted to a man, is an obvious choice. But is Dolan ready to return to Cannes after he complained it was "sinking into hatred" following the harsh response of festival critics to his 2016 Competition film It's Only The End Of The World?
Atom Egoyan's psychological drama Guest Of Honour, starring David Thewlis as the father of a young high-school teacher who refuses to fight mistaken assault charges, is also being tipped.
UK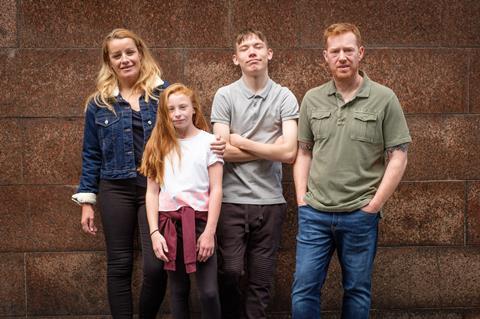 Ken Loach's drama Sorry We Missed You, about young parents struggling to survive in the gig economy, has finished shooting so could be ready in time for Cannes.
Other hotly tipped UK titles include Sarah Gavron's drama Untitled Girl Film about a group of multi-cultural schoolgirls in contemporary London and born out of workshops with non-professional actors. It would be her first appearance in any section of the festival.
Two former UK Screen Stars of Tomorrow could also have films ready for a Cannes splash. Fyzal Boulifa, who won the best short award at Directors' Fortnight for The Curse in 2012 and returned with Rate Me in 2015, is currently completing Lynn And Lucy, about two best friends tested by tragedy.
Eva Riley, whose short film Patriot played in Official Selection in the short film competition in 2015, could be another contender for a slot with Perfect Ten, about a promising gymnast with a strict routine who lets things slide when a wayward half-brother comes to live with her family.
Henry Blake's County Lines about a young mother's fight to stop a drug-dealing gang from grooming her teenage son is also generating good buzz.
Screen tipped Asif Kapadia's long-awaited Maradona documentary for a slot last year and is tipping it again. There are also hopes for Dexter Fletcher's Elton John biopic Rocketman (even if Thierry Frémaux is a Bruce Springsteen fan) which is slated for a May 24 release in the UK.
Armando Iannucci's literary epic The Personal History Of David Copperfield, featuring Dev Patel, Tilda Swinton and Hugh Laurie in the ensemble cast, may also make a play for Cannes.
Other titles not expected to be ready in time include Nick Rowland's Calm With Horses and Sally Potter's Molly.
IRELAND
There is strong buzz around Cathy Brady's timely drama Wildfire, which follows two sisters who grew up along Ireland's complicated border as they investigate their mother's complicated past, and Glaswegian director Peter Mackie Burns's Dublin-set UK-Irish co-production Rialto, starring Tom Vaughan-Lawlor as a married father whose life spins out of control after the death of his difficult father.
Other potential selections include Joe Lawlor and Christine Molloy's drama Rose Plays Julie, starring Ann Skelly as an adopted girl trying to connect with a birth mother reluctant to meet her, and Lorcan Finnegan's Vivarium about a couple who find themselves trapped in the maze of a vast housing development, which is, in fact, a social experiment.
FRANCE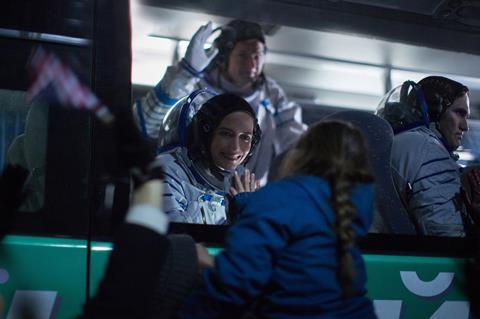 It could be a strong year for female directors out of France. Céline Sciamma is in contention with her first period drama Portrait Of A Lady On Fire, starring Adèle Haenel as a reluctant bride who embarks on a passionate relationship with a female portrait artist. Other strong bets include Justine Triet's drama Sibyl, which reunites the director with Virginie Efira, star of her previous film In Bed With Victoria, which opened Critics' Week in 2016, and Alice Winocour's Proxima, which stars Eva Green as single mother who signs up for a year-long space mission.
Rebecca Zlotowski's female empowerment tale An Easy Girl, starring French glamour girl Dehar as a sexually-charged young woman who takes a naïve young cousin under her wing during a summer holiday on the Mediterranean, is also on the radar.
Other titles in the mix include actress Jeanne Balibar's solo debut feature Wonders In The Suburbs, featuring an ensemble cast topped by Emmanuelle Béart as the mayor of a small town who implements a wacky new strategy, and Danielle Arbid's romance Passion Simple, starring renowned Russian dancer and actor Sergei Polunin and French actress Laetitia Dosch, although the latter would have to rush through post-production.
There are a number of habitués with films that should be ready in time. Cannes would make a fitting location for Claude Lelouch to premiere Les Plus Belles Années d'Une Vie, his audacious new work reuniting Anouk Aimée and Jean-Louis Trintignant on the big screen more than 50 years after they co-starred in his 1966 Oscar, Golden Globe and Palme d'Or winner A Man And A Woman.
Others include Arnaud Desplechin's crime drama Oh Mercy (retitled from Roubaix, A Light), starring Léa Seydoux and Sara Forestier as two dissolute lovers suspected of murdering an elderly neighbour; Robert Guédiguian's social drama Gloria Mundi set against his trademark backdrop of the city of Marseille; Bruno Dumont's Joan Of Arc, continuing the exploration of French icon Joan of Arc the director began in musical-drama Jeannette; and Palme d'Or winner Abdellatif Kechiche's Mektoub My Love: Intermezzo, the second film in what is expected to be a trilogy.
Potential Cannes newcomers include Anna Falgueres and John Shank with Pompéi, co-starring Garance Marillier (best known for her performance in Raw) as a troubled young woman who shakes up the lives of two depressed brothers; electronic musician-turned-director Marc Collin with Le Choc Du Futur, capturing the birth of a new electronic sound in Paris in the late 1970s; Hélier Cisterne with tragic romance My Traitor, My Love set against the backdrop of the Algerian independence war; and Grégory Magne with L'Inspiratrice, starring Emmanuelle Devos as a hot-tempered perfume maker.
A number of Cannes stalwarts have films in the works which are not expected to be ready in time such as Christophe Honoré with his couples drama Musique de Chambre, starring Chiara Mastroianni and Benjamin Biolay, Olivier Assayas with Wasp Nation and Bertrand Bonello with Zombi Child. All three films were still shooting in January.
NORDICS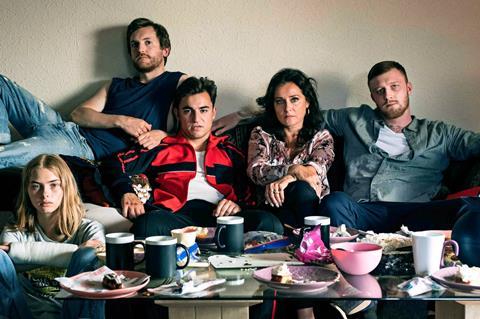 Swedish filmmaker Roy Andersson's latest episodic opus About Endlessness should be ready. He was last in Cannes Competition in 2000 with Songs From The Second Floor while You, The Living played in Un Certain Regard in 2007.
Potential Danish titles include Jeanette Nordahl's anticipated debut feature Wildland starring Sidse Babett Knudsen as a mafia ringleader. It is among a duo of hot prospects from respected production company Snowglobe alongside Jonas Alexander Arnby's Suicide Tourist.
Other Danish titles in the Cannes conversation could include Jesper Nielsen's female four-hander The Exception and The Orphanage, the second feature from Afghan filmmaker Shahrbanoo Sadat, whose 2016 second feature Wolf And Sheep premiered in Directors' Fortnight.
Potential selections out of Iceland include Grímur Hákonarson's The County (2015 Un Certain Regard winner Rams); Hlynur Palmason's second feature A White, White Day (his striking 2017 debut Winter Brothers was a Locarno prize winner); and Kristin Johannesdottir's female-centric drama Alma. Runar Runarsson, whose Volcano was in Directors' Fortnight in 2011, could be ready with his new film Echo, a documentary-fiction hybrid comprised of 59 discrete scenes.
From Sweden, Ninja Thyberg might be ready in time with her racy debut feature Jessica, about a young Swedish girl determined to break into the Los Angeles porn business (but Thyberg may be shooting additional material). Jesper Ganslandt's 438 Days, which generated good buzz at the Gothenburg Film Festival's work-in-progress event, is another possibility but again is more likely to be ready for autumn festivals.
Norwegian films that might have a shot at Cannes include cyclist doping story The Domestique by Jannicke Systaad Jacobsen, Dag Johan Haugerud's Beware Of Children, Jorunn Myklebust Syversen's Disco and Jens Jonsson's The Spy.
Finnish director Mika Kaurismaki's Master Cheng, about a Chinese cook who makes friends in Lapland, may be ready in time but could be seen as more of a crowd-pleaser than a Cannes auteur work.
BENELUX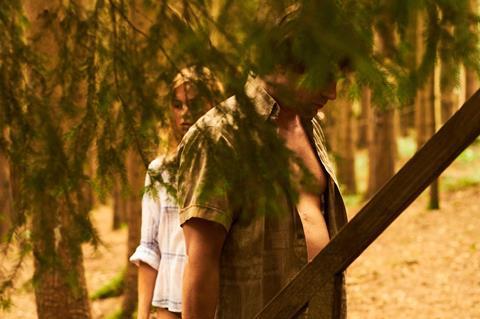 Strong contenders from Belgium's French-speaking community include Jean-Pierre and Luc Dardenne's working-titled drama Ahmed, about the radicalisation of a teenage boy, and Fabrice du Welz's thriller Adoration, starring Béatrice Dalle (last seen in Cannes Official Selection in 2004 in Olivier Assayas' Clean) and Benoit Poelvoorde.
Frédéric Fonteyne and Anne Paulicevich's Filles De Joie starring Sara Forestier, Annebelle Lengronne and Noémie Lvovsky as three women working as prostitutes on the French-Belgium border and Zoé Wittock's quirky tale Jumbo, about a woman who falls in love with a merry-go-round, could entice one of the parallel sections.
Hopefuls out of Flanders include Patrice Toye's drama Tench about a man who returns from prison to his small village where he struggles to contain his desire for a 10-year-old neighbour, and Tim Mielants' Patrick, starring Kevin Janssens as a man who works as a handyman at his father's naturist campsite.
Potential parallel section picks include multimedia artist and filmmaker Gust Van den Berghe's Rain Anyway about a human magnet who runs away to the circus. Eva Cools' first feature Cleo, about a talented young pianist left reeling after her parents die in a car accident, could be a potential Critics' Week selection.
Jessica Woodworth and Peter Brosens's The Barefoot Emperor, sequel to King Of The Belgians, could also be ready in time but may be destined instead for Venice where the first film premiered in 2016.
Dutch hopes are pinned on a trio of debut features. They include actress Halina Rijn's psychosexual drama Instinct, starring Carice van Houten as a prison psychiatrist drawn to an inmate convicted of violent rape, played by Marwan Kenzari.
There is also buzz around Mees Peijnenburg's Paradise Drifters about three unemployed youngsters who head to Barcelona via Marseille in search of a better life. It follows a number of award-winning shorts from Peijnenburg including Even Cowboys Get To Cry.
Another potential parallel selection is Stranger's Arm, a hybrid crime drama from writer/director about three slacker teenagers hanging out on Long Island over the summer. Westerberg directed the music video for Janelle Monae's 'Pynk'.
GERMANY & AUSTRIA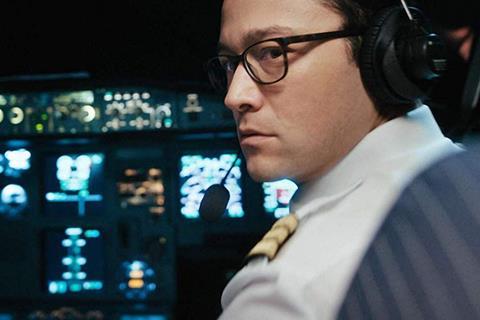 There is strong buzz around Patrick Vollrath's thriller 7500 starring Joseph Gordon-Levitt as a co-pilot of a hijacked aeroplane. The film shot in Cologne and Vienna at the end of 2017.
Katrin Gebbe, who premiered her debut feature Nothing Bad Can Happen in Un Certain Regard in 2013, is also expected to submit her second film Pelican Blood about a horse trainer who adopts a young girl from abroad but discovers she has an attachment disorder.
Another potential German selection could include Ina Weisse's The Audition, starring Nina Hoss as a violin teacher who becomes obsessed with a gifted young student to the detriment of her personal life.
Austrian hopefuls include Jessica Hausner's first English-language production Little Joe, revolving around a mother and son who encounter a genetically engineered plant that alters people or animals who come into contact with it. Ulrich Seidl's drama Wicked Games, which revolves around fraternal rivals, may also be ready.
ITALY
Jonas Carpignano, last in Cannes in 2017 with A Ciambra which premiered in Directors' Fortnight, could return with his new film A Chiara. Unfolding once again in the Calabrian port of Gioia Taura, it revolves around a young girl whose family life is turned upside-down when her beloved father leaves home for work.
Other Italian hopefuls include Marco Bellocchio's Traitor, starring Pierfrancesco Favino as real-life late Sicilian mafia chief-turned-informant Tommaso Buscetta.
There is also buzz around Terrence Malick collaborator Carlo Hintermann's debut fiction feature The Book Of Vision, starring Dutch actress Lotte Verbeek as a young doctor who becomes obsessed with the work of an 18th-century physician on dreams and visions, opposite Charles Dance as her tutor.
There is growing buzz around Pietro Marcello's adaptation of Jack London's novel Martin Eden about an uneducated man's attempts to elevate himself with education and make it as a writer.
Against previous expectations, Francesca Archibugi's drama Vivere about an Italian middle-class family rocked by the arrival of a young Irish art student as the nanny is not expected to make a play for Cannes.
SPAIN & PORTUGAL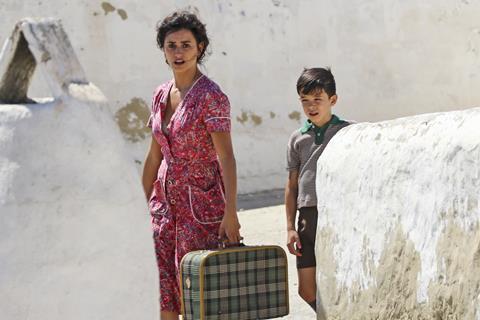 Pedro Almódovar's Pain & Glory – starring Antonio Banderas as an ailing film director reflecting on his past – is expected to be included somewhere in Official Selection, even if it is slated for a March 22 release in Spain.
Other potential selections out of Spain include Alejandro Amenábar's timely historic drama While At War. Set in 1936 during the early days of the Spanish Civil War, it revolves around the complex figure of philosopher and academic Miguel de Unamuno (played by Karra Elejalde). It is Amenábar's first wholly Spanish-language film since his 2004 Oscar-winner The Sea Inside.
Rodrigo Sorogoyen's haunting drama Mother, starring Marta Nieto as a woman who moves to France to live by the beach where her six-year-old son went missing, could also be ready in time, although it may be destined for an autumn launch.
Portuguese possibilities include Gonçalo Waddington's drama Patrick, about a mixed-up young man struggling with two identities linked to his past, and Joao Nicolau's Technoboss, about a travelling salesman approaching retirement who livens up his life on the road inventing songs to woo an old flame back home. Nicolau won best short in Directors' Fortnight in 2013 for A Wild Goose Chase.
CENTRAL & EASTERN EUROPE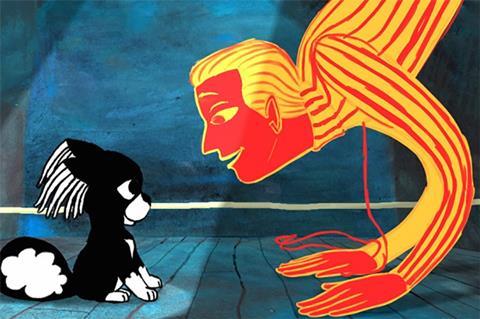 Romania could be out in force with Corneliu Porumboiu's Canary Islands-set film noir The Whistlers, starring long-time collaborator Vlad Ivanov as a Romanian policeman caught up in an international crime intrigue. Porumboiu was last in Official Selection with Police, Adjective, which won the jury prize in Un Certain Regard in 2009.
Marian Crisan's new film Berliner, starring Ion Sapauro as a corrupt politician who runs for a seat in the European Parliament in a bid to get immunity, could also be ready in time. Crisan won the Palme d'Or for his short film Megatron in 2008 alongside Anca Puiu, who produces this feature.
Other Romanian hopefuls include Anca Damian's third animation feature Marona's Fantastic Tale following the life of a dog who goes through a series of owners, giving each of them her devotion.
Potential Polish contenders include Jan Komasa's Corpus Christi about a young delinquent who poses as priest and takes over a small-town church, transforming the local community. It is based on a true story.
Malgorzata Szumowska's low-budget Polish-Arab-language feature All Inclusive, about a group of Polish women who go on a life-changing trip to Morocco, could also be ready in time for Cannes splash. Szumowska's early short Wniebowstapienie was showcased at the festival by the Cinefondation in 2000, but she has never screened there since, showing most her works in Berlin.
Poland-based Japanese director Mariko Saga's Taste Of Pho, a father-daughter tale set against the backdrop of the Vietnamese community in Warsaw, has also been suggested as a potential parallel section pick.
Slovakian Ivan Ostrochovský's1980s-set drama The Disciple, about two young men who enter a Roman Catholic seminary to escape the influence of the Communist regime only to discover it has infiltrated the establishment too, is being tipped as a strong contender for a Cannes berth.
Croatian director Dalibor Matanic, who won the Un Certain Regard jury prize for The High Sun, could return with his new drama The Dawn, about a rural community awaiting the arrival of an unnamed threat.
Potential Bulgarian entries include Svetla Tsotsorkova's Sisters, about siblings who discover a surprising truth about their mother. It's the producer/director's second feature after Thirst which premiered at San Sebastian. Her first short Life With Sophia played in Cannes Critics' Week.
RUSSIA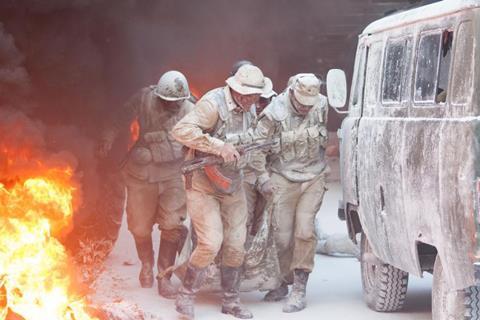 There is a strong buzz around Russian director Kantemir Balagov's drama Beanpole following two women as they rebuild their lives in the ruins of post-World War Two Leningrad. It follows kidnap drama Closeness which won the Fipresci prize at Cannes 2017 when it premiered in Un Certain Regard.
Pavel Lungin, who won best director with Taxi Blues in 1990, has two potential submissions: war epic Leaving Afghanistan, about a daring military mission at the end of the Soviet-Afghan War, and his English-language, southern Israel-set, sibling rivalry drama Esau, starring the formidable trio of Harvey Keitel, Mark Ivanir and Lior Ashkenazi.
ASIA
Still basking in the 2018 Palme d'Or success of Shoplifters and its extraordinary international arthouse run since then, Japan's Hirokazu Kore-eda could be back at the Palais des Festivals with his first French-language feature The Truth, starring Catherine Deneuve as an overbearing big-screen diva opposite Juliette Binoche as her long-suffering daughter. It has been tipped as a potential opening film but a question mark hangs over whether it will be finished in time.
Other Japanese films that could be ready in time include Kiyoshi Kurosawa's To The Ends Of The Earth, following a reserved young Japanese woman as she travels along the Uzbek section of the historic Silk Road trade route, and A Girl Missing, the latest film by Koji Fukada, whose family drama Harmonium won the Un Certain Regard jury prize in 2016.
Potential Chinese selections include Diao Yinan's Wild Goose Lake, his follow-up to Berlin 2014 Golden Bear winner Black Coal, Thin Ice. It revolves around an on-the-run gangster who sacrifices himself to save his family and the woman he encounters along the way.
Saturday Fiction, Lou Ye's historical Shanghai drama spanning three decades of immense change in China, kicking off with the 1940s, could also be ready for a slot. The director was last in Official Selection in 2012 with drama Mystery about a woman who discovers her husband has been living a double life.
Other hopefuls include Zhang Dalei's Stars Await Us about a man who goes in search of an ex-girlfriend on his release from prison.
The Cannes Film Festival and the parallel sections will be keeping their fingers crossed that any of their Chinese selections do not suffer the same fate as Zhang Yimou's competition title One Second and Derek Tsang's Better Days, which were yanked from the Berlinale at the last minute in February, reportedly due to a bureaucratic logjam at China's censors office prompted by the overhaul of film and TV regulations last year.
Elsewhere in Asia, Singaporean filmmaker Anthony Chen, who won the Camera d'Or in 2013 with domestic drama Ilo Ilo, could be back with Wet Season about a teacher struggling to conceive a child who finds comfort in a friendship with a student.
Taiwanese films believed to be ready include Midi Z's Mandarin-language thriller Nina Wu about an actress navigating the film world and loosely inspired by the Harvey Weinstein scandal and launch of the #MeToo movement.
From Korea, Bong Joon Ho could also be back with Parasite, his return to Korean-language filmmaking, about a layabout family that gets a nasty shock after latching onto a wealthy family for financial gain. Bong was infamously last in Cannes in 2017 with his Netflix-backed drama Okja.
Other possibilities from Korea include Yoon Sung-hyun's thriller The Night Of The Hunter, which revolves around three friends hit hard by an economic meltdown whose plans to change their fortunes with one spectacular crime job are threatened when a mysterious man starts to tail them. It is Sung-hyun's second feature after his award-winning 2011 drama Bleak Night. Lee Jeong-ho's thriller The Beast, a remake of Olivier Marchal's 2004 French action hit 36 (36 Quai Des Orfèvres), is also a contender.
Indian hopes are led by Gitanjali Rao's feature-length animation Bombay Rose, paying tribute to the world of Bollywood through a series of interwoven romantic storylines.
OCEANIA
Australian director Justin Kurzel, last in Cannes with his Palme d'Or contender Macbeth, could be back with The True History Of The Kelly Gang, starring George MacKay as the notorious outback gangster alongside Russell Crowe as the bushranger Harry Power, who nurtured Kelly as a teenager.
Cannes could also welcome its first ever Tahitian feature in France-based Paul Manate's debut film Paradise about a clash between a young Tahitian man and his Maori-blooded cousin who possesses ancient powers.
LATIN AMERICA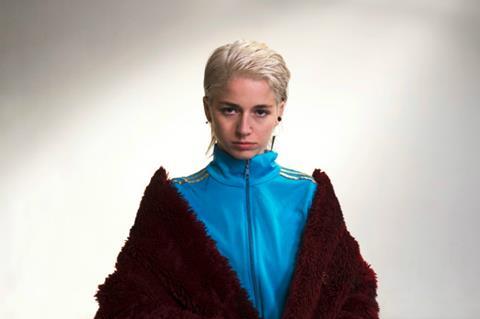 Aside from the presence of director Alejandro Gonzalez Inarritu as the president of the jury, Mexico could also be present with Gael Garcia Bernal's second solo feature Chicuarotes, a dark comedy about two Mexico City teens desperate for money who get involved with the criminal underworld.
Potential parallel section titles include producer-turned-filmmaker David Zonana's debut feature Mano De Obra, a social drama featuring a non-professional cast made up mainly of bricklayers, and Joshua Gil's Sanctorum about a young boy who turns to magic and nature as he searches for his mother, who disappears during fighting between government troops and drug traffickers.
Chilean filmmaker Pablo Larrain could be ready with his adoption drama Ema starring Gael Garcia Bernal.
From Argentina, there's buzz around Oscar-winning director Juan Jose Campanella's Ealing Comedies-style caper The Weasels' Tale, starring Oscar Martinez (The Distinguished Citizen), Graciela Borges, Clara Lago and Luis Brandoni.
Colombia could be represented by Carlos Moreno's Dogwashers (Lavaperros), a black comedy about criminal bottom feeders who find themselves trapped in absurd situations. Diego Ramirez's 64-A Films is the Colombian producer.
Other potential Colombian selections include Litigante from Franco Lolli, whose first film Good Intentions played in Critics' Week in 2014. Sylvie Pialat (Timbuktu) is among the producers on the French-Colombian co-production about a single mother and lawyer implicated in a corruption scandal whose mother's cancer has returned.
Belgian-Colombian director Nicolas Rincon Gilles's Valley Of Souls, which was presented at the Cannes Cinefondation co-production event l'Atelier in 2016, is also potential selection. It revolves around a fisherman who comes up against a gang of teenage militia when he goes in search of the bodies of two of his sons who have been murdered and thrown in the river.
Brazilian hopes are pinned on Kleber Mendonça Filho's supernatural tale Bacurau, revolving around the titular fishing village which is beset by strange happenings following the death of the village matriarch at the age of 114.
MIDDLE EAST & NORTH AFRICA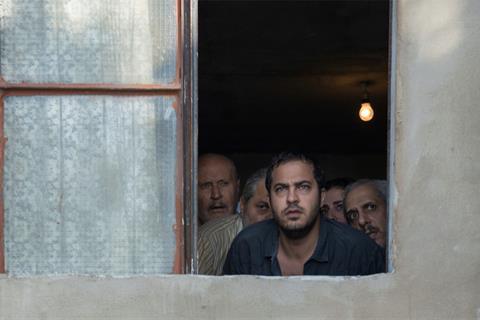 Palestine could be out in force with Elia Suleiman's It Must Be Heaven, a characteristically wry reflection of what it means to be Palestinian in a world of security checks at home and abroad. It is his first solo feature in a decade after The Time That Remains which premiered in Competition in 2009.
Najwa Najjar is also currently locking post-production on her third feature Between Heaven And Earth revolving around the divorce of the son of a famous Palestinian revolutionary from his Nazareth-born wife and the complications that arise from the fact that they hail from either side of the Green Line.
Potential Lebanese selections include Ahmad Ghossein's All This Victory, about a group of Lebanese civilians trapped in a building with Israeli soldiers during the 2006 war in Lebanon, and Oualid Mouaness's 1982 revolving about a young boy determined to tell his classmate he loves her, against the backdrop of the 1982 war.
Tunisia, currently home to one of the most vibrant independent film scenes in the Middle East, could also have a strong presence. Hot possibilities including Mehdi M Barsaoui's working-titled A Son, starring Sami Bouajila as a man racing to find a new liver for his son after he is injured in an attack by an armed group, and Hinde Boujemaa's drama Noura Dreams about a woman whose happiness with a new man is jeopardised by the imminent release from jail of her husband, who is the father to her three children.
Potential Algerian entries include Amin Sidi-Boumedine's drama Abou Leila, about two adventure- hungry youngsters who head into the desert in search of a dangerous terrorist, and Mounia Meddour's Papicha about a young woman who defiantly put on a fashion show at the height of the Algerian Civil War.
From Morocco, Alaa Eddine Aljem is currently locking his farcical tale The Unknown Saint, about a thief who returns to the spot where he buried loot to discover a mausoleum has been built on the site while he was serving time in jail.
Israeli films expected to be ready in time for Cannes include Keren Yedeya's musical film Red Fields, a big-screen adaptation of a 1980s cult Israeli rock opera with an anti-war message. The director, who won the Caméra d'Or with her first feature My Treasure, was last in Official Selection in 2014 with father-daughter drama That Lovely Girl which played in Un Certain Regard.
Yaron Shani will be hoping for a slot for Reborn, the final film in his Love Trilogy, after the first two films Stripped and Chained showed at Venice and Berlin respectively.
Other potential selections include Evgeny Ruman's Golden Voices, about two former Soviet-era film dubbing stars trying to make a new life in Israel in the 1990s.
Additional reporting: Gabriele Niola, Tom Grater, Jean Noh, Jeremy Kay